Philanthropist Delores Barr Weaver is offering a multiyear challenge grant to encourage donations to the Nov. 17-18 Freed to Run Challenge, the proceeds of which will benefit Jacksonville Area Legal Aid's Shelter for Elders endowment to fund legal aid for older adults facing housing instability.
The Delores Barr Weaver Legacy Fund will match $25,000 in donations to the 2023 Freed to Run Challenge, provided the event raises at least $75,000 from other donors.
In addition, over the next two years, the fund will match a gift of up to $25,000 from a single donor each year provided that at least $50,000 can be raised from additional donors.
The challenge grant is intended to help the Freed to Run Challenge meet its $100,000 fundraising goal each year.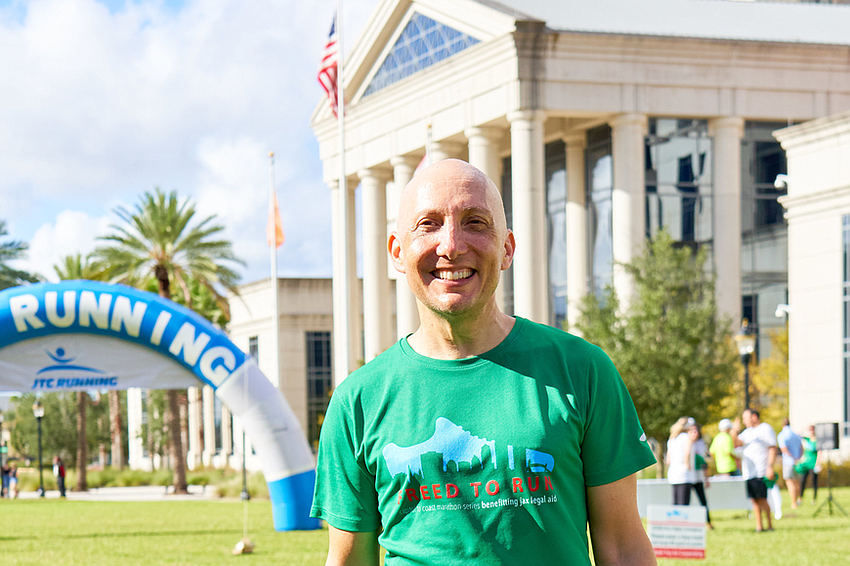 Weaver, former co-majority owner of the Jacksonville Jaguars, has a history of raising funds through running that dates back to 1990, when she offered a matching challenge grant of up to $50,000 to a group of runners who would compete in the Boston Marathon. 
All the funds raised went to the Claudia Adams Barr Program in Innovative Basic Cancer Research, which Weaver established in 1987 at the Dana-Farber Cancer Institute in memory of her mother, who died of breast cancer. 
Dana-Farber recruited Jack Fultz, a legendary Boston Marathon winner, to build and coach a team of 19 charity runners training for the race, and together the team raised $51,000 to trigger Weaver's challenge.
Fultz will join local marathon-running lawyer, fellow Georgetown University alumnus and Gunster shareholder Mike Freed to generate support for the Freed to Run Challenge, a 24-hour relay event where participants will complete laps running or walking around the Duval County Courthouse.
Freed's running-based philanthropic mission began in 2017 when he completed a six-day run from the state Supreme Court in Tallahassee to the Duval County Courthouse to raise funds for JALA and its Northeast Florida Medical Legal Partnership, which supports legal aid for pediatric patients and their families.
Over the course of six years, Freed's efforts raised $2.25 million for the cause, with matching funds from the Baptist Health Foundation.
"JALA feels so incredibly fortunate that the visionary Mike Freed has not only chosen JALA as the beneficiary of his prodigious fundraising, but also that he has engaged other visionaries like Delores Barr Weaver in his efforts. The needs are so great, but our community rises to the challenge again and again. We can't say enough to thank Delores Barr Weaver, and we look forward to hosting the legendary Jack Fultz," JALA CEO and president Jim Kowalski said in a news release.
Visit jaxlegalaid.org/freedtorun to donate to or register for the Freed to Run Challenge.