VyStar Credit Union is adding a first-floor space at VyStar Tower Downtown called VyTech, where its employees can seek help with their computers.
The city issued a permit Sept 13 for Dana B. Kenyon Co. and architect Reynolds, Smith and Hills Inc., both based in Jacksonville, to demolish and replace interior finishes for the project at a construction cost of $546,631.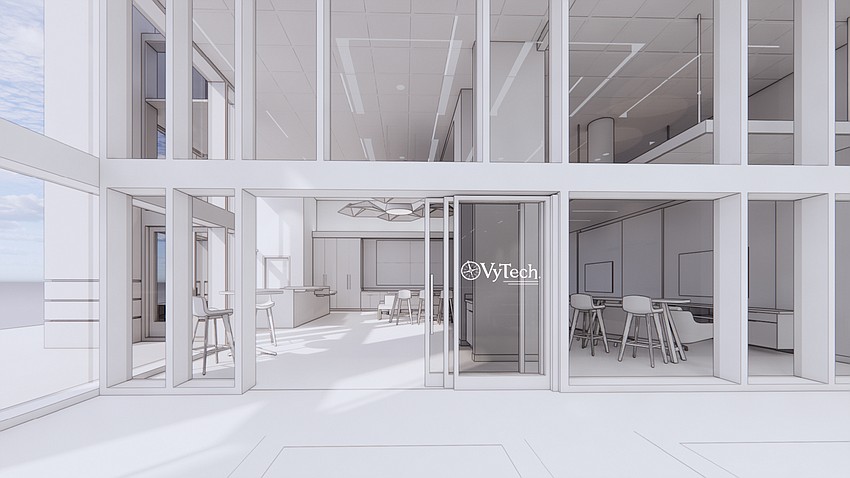 It will take 1,280 square feet of the 15,474-square-foot floor. 
Charlene Shirk, assistant vice president of public relations, said the interactive IT service desk will be in the VyStar Tower lobby for use by VyStar employees to have their laptops and tablets repaired, "similar to the experience that Apple customers receive in-store."
"Its purpose is to better serve the technology needs of VyStar employees," Shirk said.
VyStar bought the 23-story former SunTrust Tower at 76 S. Laura St. and a parking garage in July 2018 and the neighboring seven-story 100 W. Bay St. building in February 2019. It relocated its headquarters to the location from a Blanding Boulevard property.