The city issued a permit Sept. 21 for Mayors Jewelers of Florida LLC to start limited demolition at its original St. Johns Town Center location to prepare for build-out.
In the meantime, the store has moved to a temporary location nearby.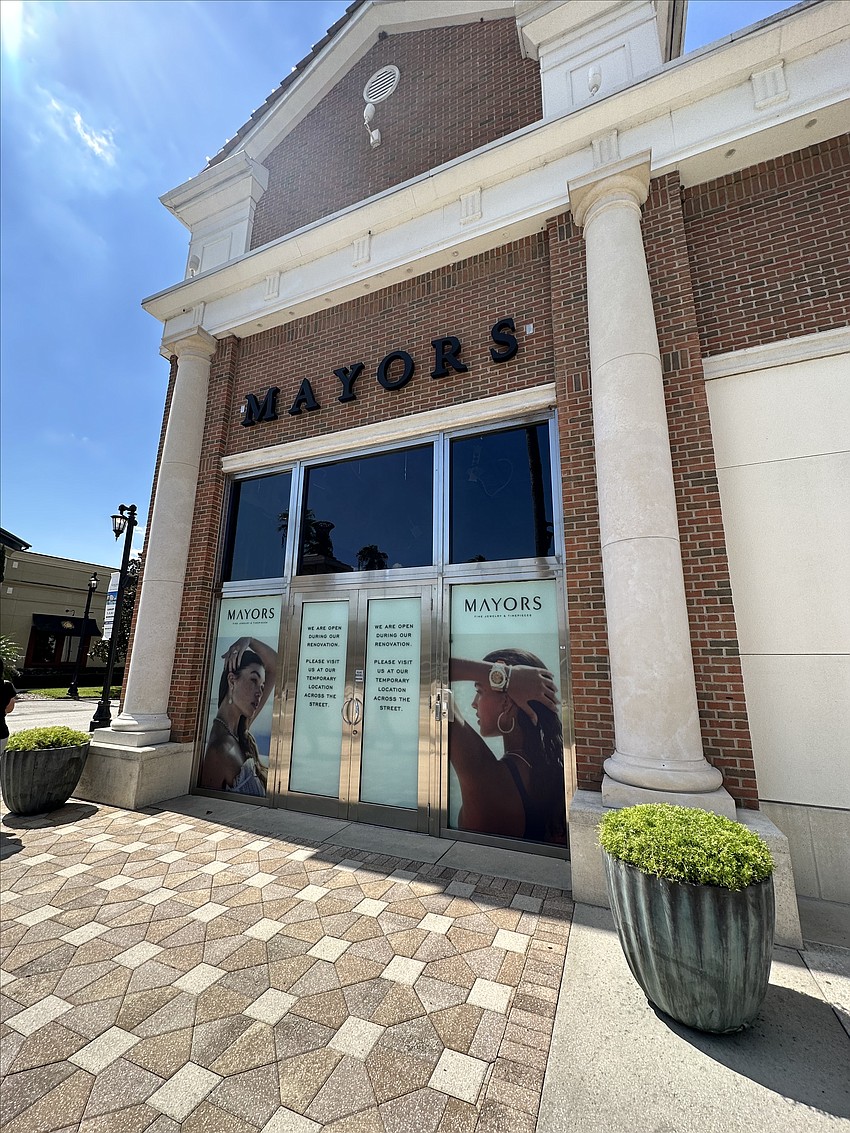 Sentinel General Contracting Inc. of Pembroke Pines is the contractor for the limited demolition at a cost of $650,000 in the 4,067-square-foot space.
Michael Neumann of New York City is the architect.
The build-out permit will be pulled later, says the permit application.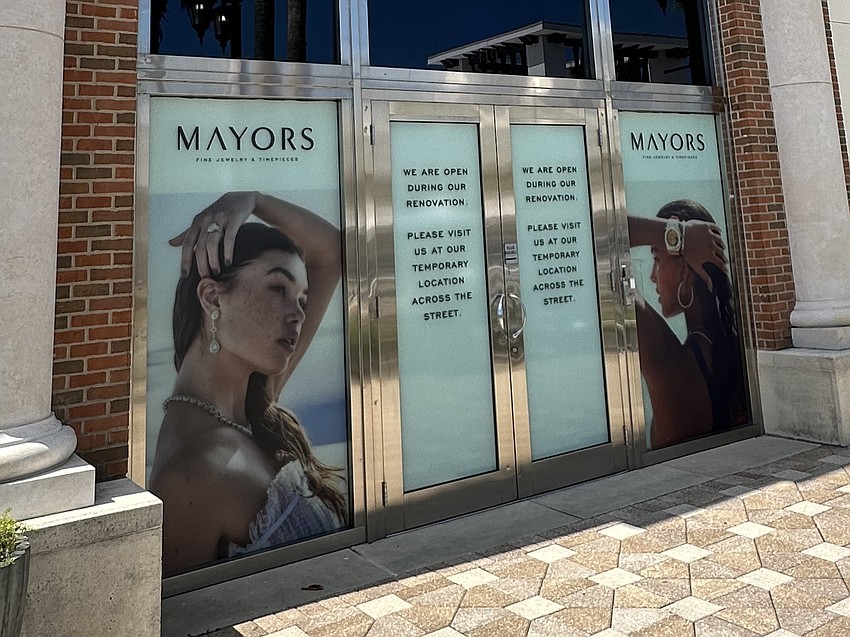 Mayors opened there in 2007.
A sign on the door says: "We are open during our renovation. Please visit us at our temporary location across the street." 
That is 4813 River City Drive, No. 137, the 2,467-square-foot former Acumen space.
"Our Mayors showroom at St. Johns Town Center is currently undergoing a complete renovation, due to reopen for debut in Fall of 2024," said Melissa Fichman, director of marketing with The Watches of Switzerland Group USA Inc. in Fort Lauderdale.