Availity LLC's office build-out at the Town Center One in the Gate Parkway area is a $6.5 million project.
A permit application shows that the health care IT company intends to build-out 105,000 square feet of the five-story, 160,000-square-foot building at 5555 Gate Parkway.
No contractor is listed.
Availity will build-out space on the first floor and the third through fifth floors.
Jacksonville-based Availity told employees in May it would relocate to Town Center One in summer 2018. It now leases in the WaterView building nearby.
Availity said it signed a 10-year lease at Town Center One, which is under development by VanTrust Real Estate.
As of May, Availity employed 350 people in Jacksonville and 800 systemwide.
City incentives approved in April call for Availity to add 250 positions at an average annual salary of $70,000 by December 2021.
As Project Avalanche, Availity sought $1.875 million in incentives comprising $1.5 million, or $6,000 a job, through the Qualified Target Industry Tax Refund program from the city and the state. The city would pay $300,000 and the state would pay $1.2 million.
The state also will provide a Florida Flex Training Grant of up to $375,000.
Availity will make a capital investment of $1.2 million.
VanTrust also submitted plans to build Town Center Two next to the first building. The second is a six-floor, 218,700-square-foot structure, but no tenant has been identified.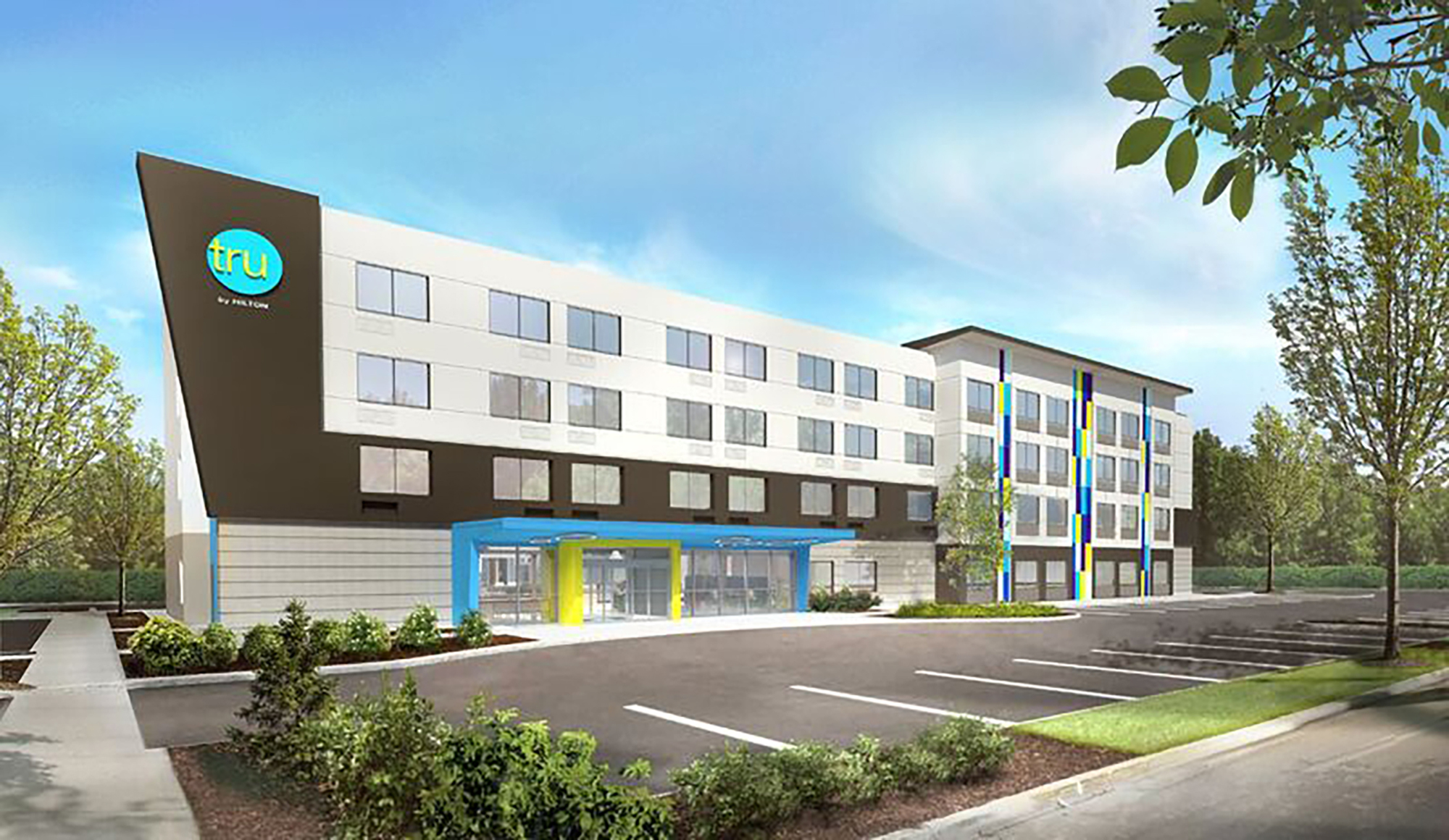 Arlington Tru by Hilton in review
Approvals are pending for construction of the "millennial-mindset" Tru by Hilton hotel planned for Arlington.
The city issued a mobility fee calculation certificate for the four-story, 82-room hotel on 1.2 acres along Jane Street at southeast Merrill Road and Southside Connector.
The $140,973 fee was calculated to offset transportation impacts.
The city also issued a Concurrency Reservation Certificate for the 38,169-square-foot hotel.
The owner is Sunny Hotels LLC of Oklahoma City, Oklahoma.
A Tru by Hilton spokeswoman said previously the project would be owned by Champion Hotels, an Oklahoma City-based hotel operator.
The city and the St. Johns River Water Management District also are reviewing plans. Acamas Civil Engineering is the agent and civil engineer.
The address previously was posted as 2700 Jane St.
Tru by Hilton would go up next to the Candlewood Suites, also owned by Champion Hotels.
Both are behind the Golden Corral restaurant and west of a Publix Super Markets-anchored retail center.
The spokeswoman said previously the Tru by Hilton would open in April.
The area's first Tru by Hilton is under development at 4640 Tropea Way in Town Center Promenade. It is a four-story, 98-room project expected to open in March and is owned by Kana Hotel Group,
A new midscale brand, Hilton Worldwide designed Tru by Hilton to attract leisure and corporate travelers, particularly millennials.
BoxLunch coming to The Avenues
The BoxLunch retailer that sells pop culture-themed clothing, accessories, home goods, gift, novelty and collectible items will open at The Avenues mall.
A pending permit application shows that BoxLunch will build-out 2,112-square-feet of space at the 10300 Southside Blvd. shopping center. No contractor is listed.
BoxLunch is based in City of Industry, California, and operates more than 60 stores in at least 28 states, according to its website. Another six stores are "coming soon."
It has six locations in Florida.
Town Center notes
The city approved interior demolition at the former Suite lounge in The Markets at Town Center for build-out for the Palmetto Moon clothing stores. The Angelo Group Inc. is the contractor for the $65,000 project to demolish 6,400 square feet of space.
 In St. Johns Town Center, signs were approved for Clelia's Party Dresses at 4818 River City Drive, No. 105, and for Roz & Ali at 10261 River Marsh Drive, No. 173. Roz & Ali is a Dressbarn company.
Interior work is pending for Vans in St. Johns Town Center. It's a $200,000 project to renovate 2,600 square feet.
The Copper Closet boutique is "coming soon" to St. Johns Town Center.