Whether it's a long-time-coming tipping point will depend on what happens next, but eight significant Downtown property sales since late June — just five weeks ago — surely indicate the probability of redevelopment.
Consider: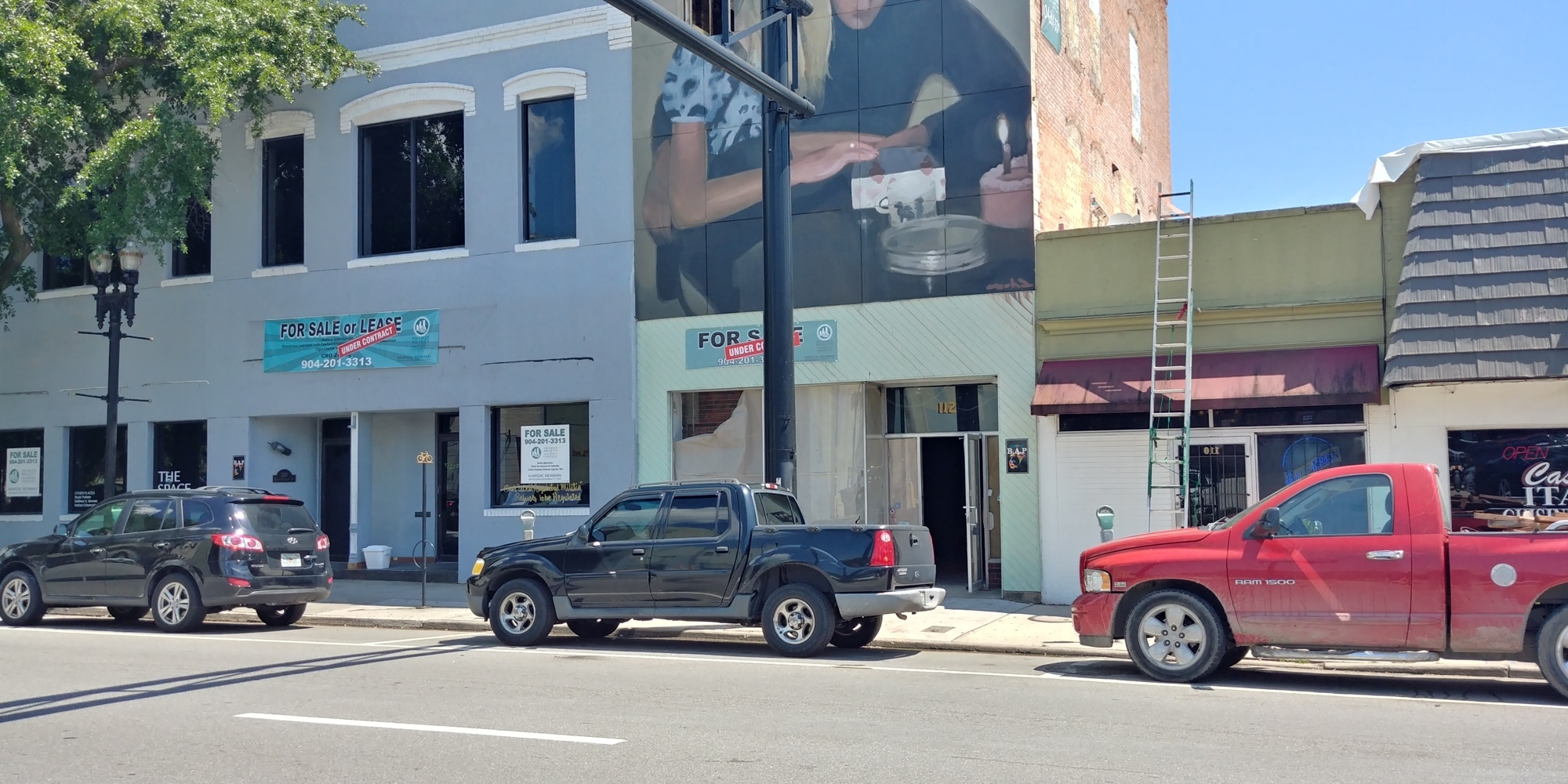 ■ Two adjacent vacant Northbank buildings at 112 and 120 E. Forsyth St. sold June 25 for $1.08 million to Orlando investors who intend to develop one floor in the larger building into a swanky speakeasy by New Year's and develop the rest with complementary uses.
■ The District land, comprising 30 vacant acres on the Southbank, sold July 12 for $18.59 million to Elements Development of Jacksonville LLC, led by Peter Rummell and Michael Munz. They plan a residential, office, retail, restaurant, hotel, marina and park project.
■ The historic, closed Ambassador Hotel and the block it occupies at Duval, Julia, Church and Pearl streets on the Northbank sold July 12 for $5.4 million to St. Augustine-based Axis Hotels LLC for redevelopment into a hotel, apartments and retail use within two years.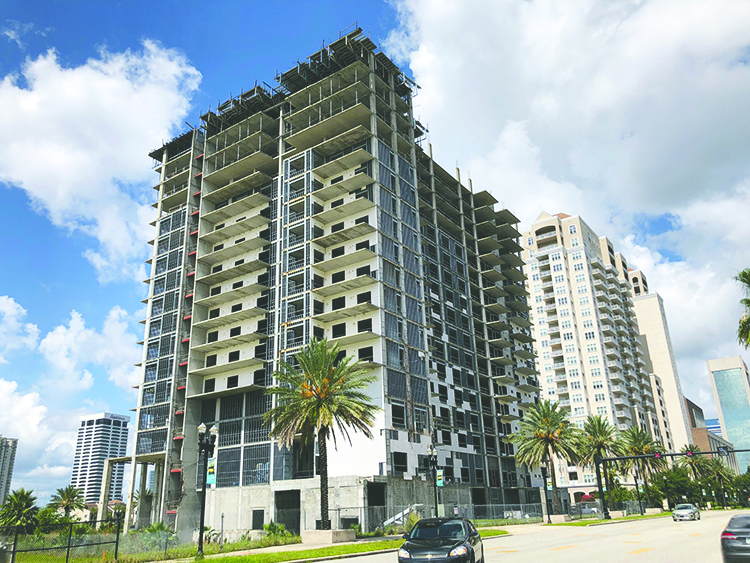 ■ Berkman Plaza II at 500 E. Bay St. on the Northbank sold July 17 for $4.75 million to a development group that intends to develop the unfinished condo tower into a hotel and entertainment venue.
■ The former Morton's The Steakhouse restaurant building on the Southbank sold July 18 for $1.71 million to a group led by the CEO of Faben Obstetrics and Gynecology for conversion into a women's clinic. (Morton's opened a new location on the Northbank.)
■ BB&T Tower at 200 W. Forsyth St. on the Northbank sold July 24 for $24.47 million to Ash Properties, which intends to remodel and upgrade the interior and elements of the exterior and add tenants to the 18-story tower that is 64 percent leased.
■ And wrapping up the start of this week, VyStar Credit Union paid $59 million Tuesday for the 23-story SunTrust Tower at 76 S. Laura St. on the Northbank for use as its corporate headquarters and the relocation of 700 jobs.
That's a $115 million direct investment in property Downtown in 37 days, about $3 million a day.
Just because a buyer bought property doesn't mean it will be developed or improved.
There are plenty of examples of acquisitions during the pre-recession real estate boom where big plans didn't pan out.
The buyers for these eight properties said they want to start an action plan quickly.
It means that investors see potential in Downtown — for entertainment, medical purposes, apartments, hotels, retail, recreation, offices and headquarters.
There's a point to be made with that. Times are changing.