Tommy Bahama's Marlin Bar appears to be coming to St. Johns Town Center.
The chairman of Tommy Bahama owner Oxford Industries Inc. said in a March 28 conference call with stock analysts that the Marlin Bar walk-up concept featuring a large patio offering a full bar and food will open in Jacksonville.
"We expect to open three of these exciting Marlin Bar locations in Florida later in 2019, two of which are relocations of existing stores in Jacksonville and Fort Lauderdale," said Chairman Thomas Chubb III, who also is president and CEO.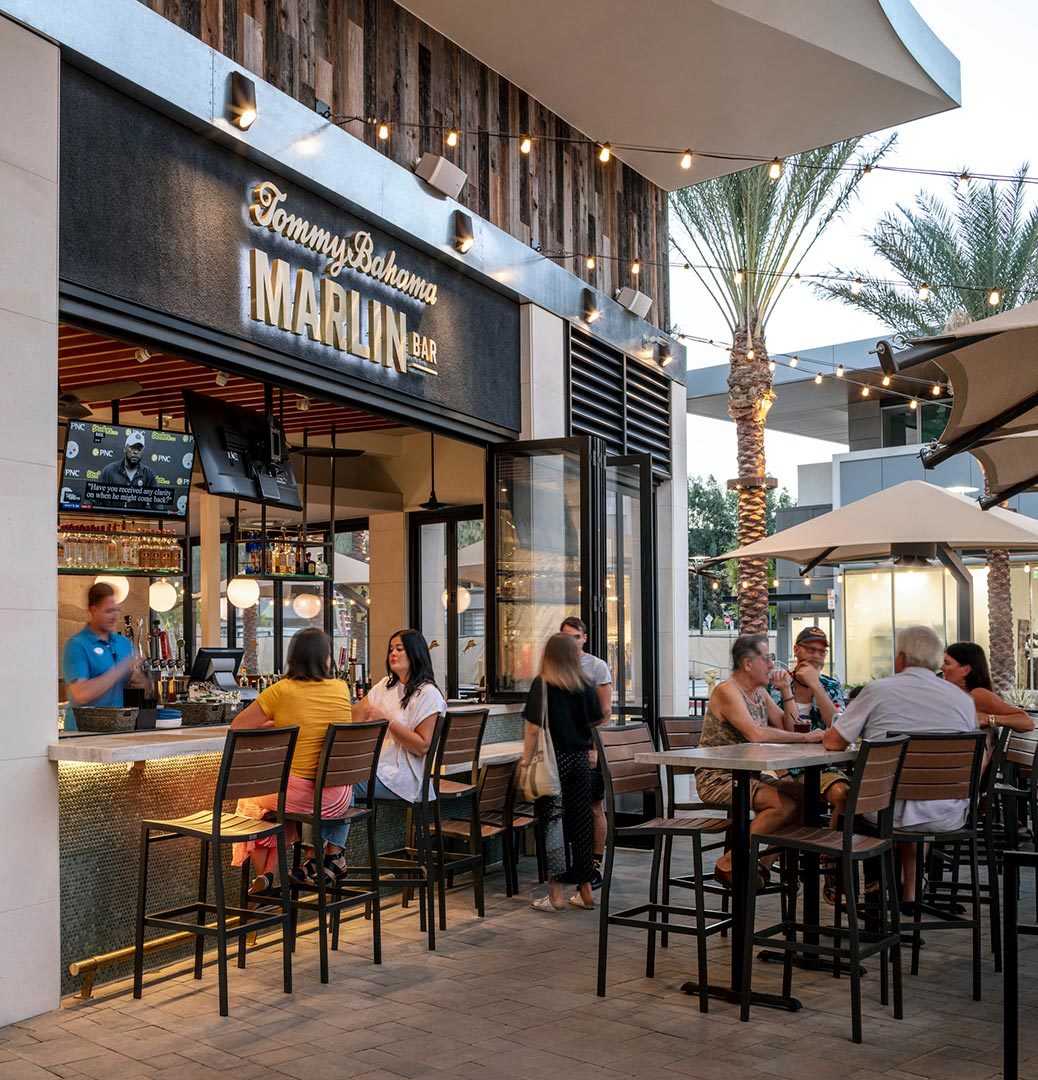 Atlanta-based Oxford Industries owns Tommy Bahama, Lilly Pulitzer and Southern Tide.
Tommy Bahama operates 15 locations with full-service restaurants adjacent to retail stores. Chubb said two locations feature the Tommy Bahama Marlin Bar.
"Our full-service restaurants offer our guests a traditional sit-down dining experience. In contrast, the Marlin Bar is a walk-up concept that features a large patio offering a full bar and a food offering featuring small bites, salads and bowls," Chubb said.
"These locations are performing well, and our pipeline for additional Marlin Bar locations is building," he said. Those include Jacksonville and Fort Lauderdale.
Oxford Industries Chief Financial Officer and Controller Scott Grassmyer said in the call that the three Marlin Bars will open late in the year. Vice President and Treasurer Anne Shoemaker confirmed today that Tommy Bahama is targeting the end of 2019 for the opening.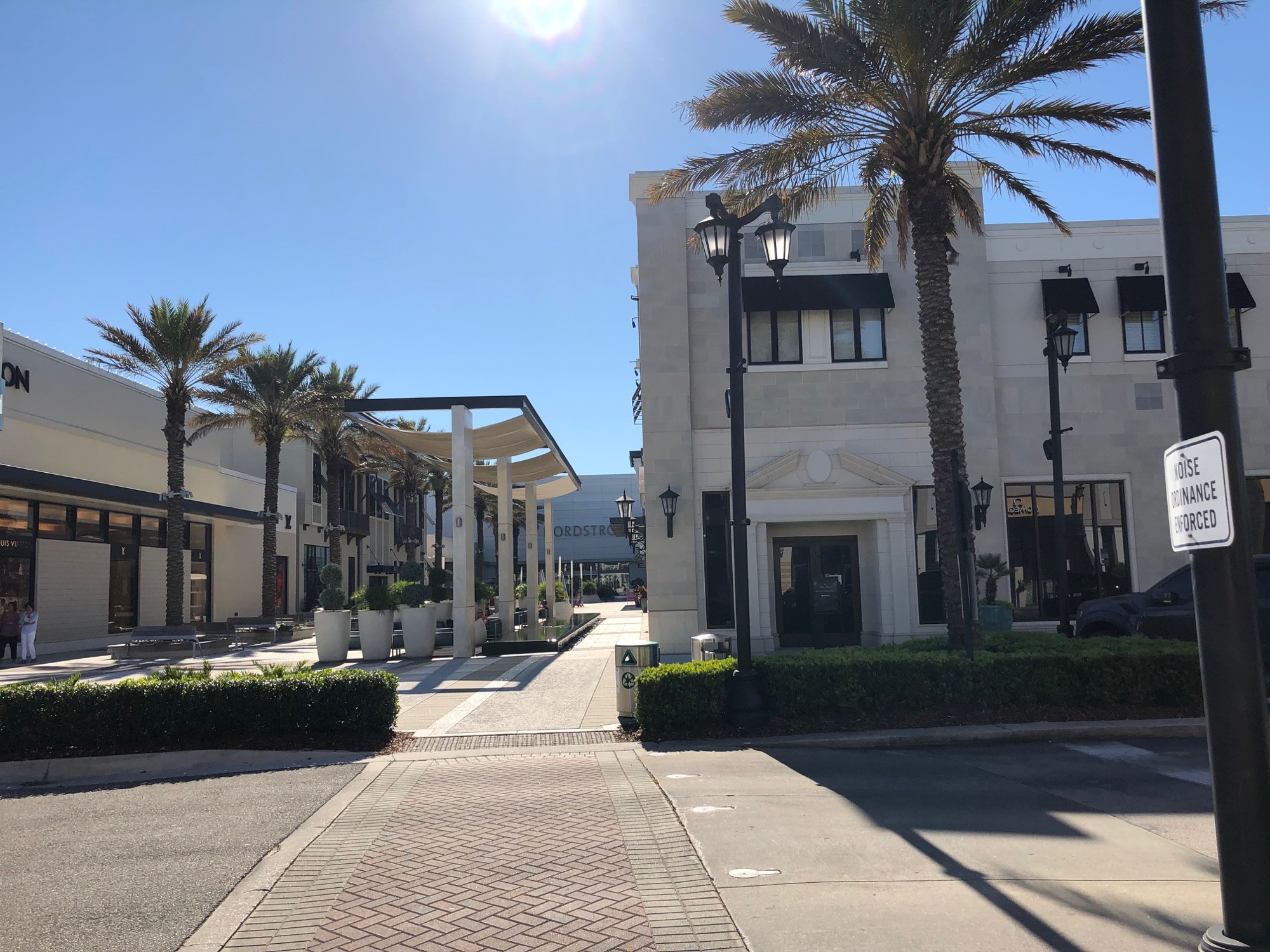 Marlin Bars are in Palm Springs, California, and in Coconut Point in Estero in Southwest Florida.
The Estero menu shows salads, bowls, sandwiches, sliders and tacos. It also offers cocktails, beer and wine.
Chubb said in the conference call on behalf of Oxford, "from a financial perspective, we like the lower-capital, lower-rent, lower-labor Marlin Bar model. From a guest experience perspective, the upscale, fast-casual style is aligned with the way many people increasingly want to eat out," he said.
"We believe opening additional locations that include a food and beverage element will continue to help fuel customer acquisition and growth for Tommy Bahama."
Tommy Bahama now operates in St. Johns Town Center at 4813 River City Drive, Suite 107.
A building permit for a $150,000 interior demolition was approved in February for Tommy Bahama in the former Brooks Brothers space across the street.
The permit identifies the project as Tommy Bahama Marlin Bar and says a separate permit will be issued for tenant build-out.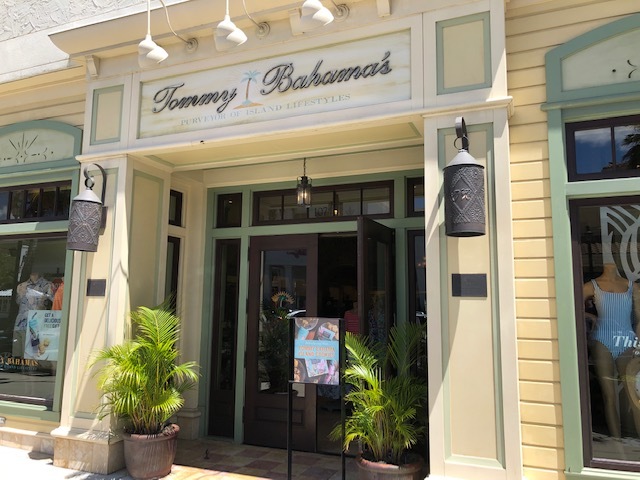 The city approved a permit April 15 for Brooks Brothers to build-out in 5,013 square feet at 4812 River City Drive, No. 137, including the former bareMinerals store next door.
In the meantime, Brooks Brothers temporarily moved to another space nearby, in the wing leading to Nordstrom.
A patio Marlin Bar would likely be on part of the walkway that leads to the Nordstrom wing.
Chubb said the marketplace position of Tommy Bahama, a men's, women's and children's casual clothing and accessories retailer, "is enhanced by its stores with food and beverage adjacencies."
He said that those locations represent almost 25% of Tommy Bahama revenue. In addition to the two Marlin Bars, Tommy Bahama has 15 locations with full-service restaurants next to a retail store.
"We've been in the restaurant business for over 20 years, and we see our expertise in running integrated F&B (food and beverage) retail locations as a true competitive advantage that allows us to deliver a one-of-a-kind experience," he said.