Jacksonville-based Ashco Inc., a retail developer, is launching a restaurant concept called Pizza Pizza Pizza.
The first unit opened three months ago along Bowden Road in the Southpoint area and a second is planned in River City Marketplace.
Tiffany Ash, Ashco vice president of leasing and real estate, said two more are proposed in San Marco and at a Beach Plaza outparcel.
All four are in Ashco-owned retail centers.
"It's a really fun, casual pizza restaurant," Ash said.
The first opened at 6426 Bowden Road in Southpoint Plaza. Hours are 11 a.m.-11 p.m. daily.
The city is reviewing a permit for Ashco to build-out a 1,200-square-foot space at 725 Skymarks Drive in the River City Market Place center at a cost of $63,000.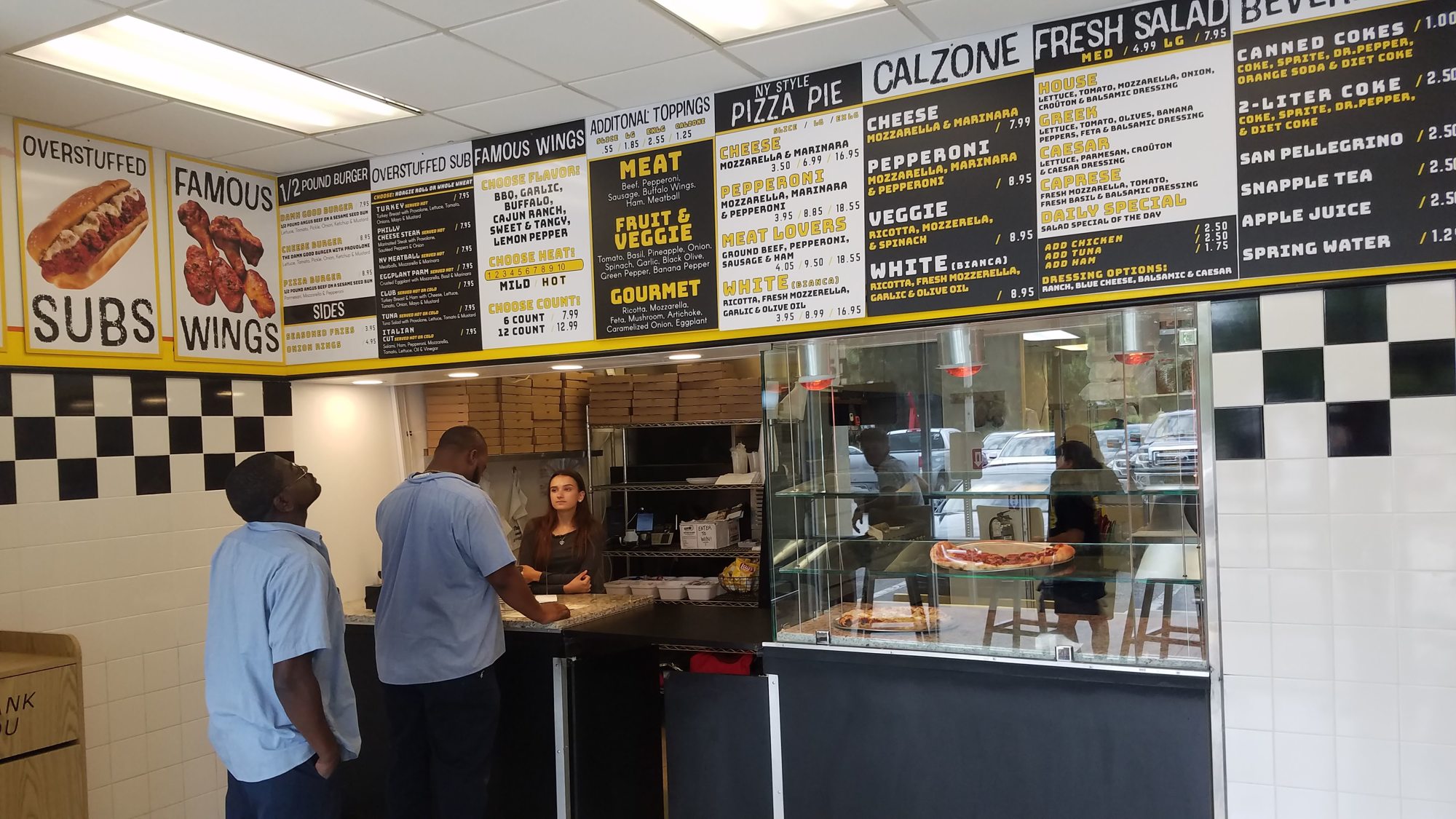 The San Marco restaurant will be in the San Marco Union Hall at 1435 Naldo Ave. and the Beach Plaza outparcel unit will be at 1198 Beach Blvd. in Jacksonville Beach.
Ash said those three should be launched within six months.
She estimates the new locations will cost $250,000, including the equipment.
The menu features New York-style pizza, calzone, wings, salads, subs, burgers and soft drinks in cans and 2-liter bottles.
Ash said Pizza Pizza Pizza is designed primarily for takeout and is gearing up for the football season. It also offers delivery.
The units will offer limited seating to serve customers, like the workers who patronize the Bowden Road location.
Ashco would like to franchise the concept.
The name is to the point. "It's pizza and the most memorable way to find a pizza joint is 'pizza pizza pizza,'" Ash said.
Each unit will be 1,200 square feet. Seating could be for 15-20 people, although the Bowden site can accommodate up to about 10.
Prices at that location range from $3.50 a slice to almost $19 for a meat lovers pizza. 
Salads start at about $5; wings, calzones and subs at $8; and burgers at $9.
Ash said Ashco's marketing department handles the promotional side of the business, and a chef designed the menu. Each unit is individually managed.
She said the idea was her father's, Ed Ash. 
"We love pizza and we haven't found a local pizza shop that is fun and quick, so this is artisan pizza on the go," she said.
Ed Ash has a history with restaurants. Tiffany Ash said the group had Prime One, The Brasserie, Max's Restaurant and Grand Ballroom, and Sway Restaurant and Martini Bar, all at the previously Ashco-owned Beach Plaza in Jacksonville Beach.
"Those were more sit-down and fine dining," she said.
Pizza Pizza Pizza is the latest of Ashco's new ideas, she said. "We are working on other fun concepts – fast-casual, but nothing definitive yet."
The intent is to sell franchises for Pizza Pizza Pizza. "We want to make sure we maintain the integrity of the first few, and then open our doors to franchisees," Ash said.
Her brother, Ashco Executive Vice President Alan Ash, is the managing partner of Pizza Pizza Pizza, she said.