A Hong Kong-based company that agreed to acquire Jacksonville-based APR Energy Ltd. has designs of becoming a "mini Berkshire Hathaway," according to one analyst.
Seaspan Corp. announced a $750 million agreement Nov. 21 to buy APR, which provides power plants on a fast-track basis around the world.
Seaspan's main business is leasing containerships, but it announced the APR deal as part of a plan to form a new holding company called Atlas Corp. and diversify its operations.
"The reorganization should not come as a surprise, or at least the substance of the reorganization, as the company is looking to effectively become Berkshire Hathaway, a conglomerate with a small corporate office and decentralized, autonomous business units," Stifel analyst Benjamin Nolan said in a research note.
The combination of Seaspan and APR into this holding company made sense because investment company Fairfax Financial Holdings is the largest shareholder of both firms.
APR was publicly traded before a buyout in early 2016 by a group of private equity firms led by Fairfax.
Fairfax owned 18% of APR when it was publicly traded and increased its stake to 49% in the buyout, according to a research note by BMO Capital Markets analyst Fadi Chamoun.
The firm's ownership stake in APR has increased to 68% since the buyout, Chamoun said.
Fairfax also owns 36% of publicly traded Seaspan, according to Securities and Exchange Commission filings.
Seaspan reported revenue of $843 million and net income of $368 million in the first nine months of this year. APR has not reported any financial results since the 2016 buyout but it was losing money after some projects in foreign countries fell apart.
Seaspan said APR is expected to produce $300 million in revenue next year. The company also said in an SEC filing about the deal that "APR Energy has a recent history of net losses," but gave no figures.
A day after announcing the deal, Seaspan hosted an investor day presentation.
"Management reassured investors that it ran a very rigorous investment selection process in its evaluation of APR. APR is expected to be accretive by fiscal 2021," Chamoun said.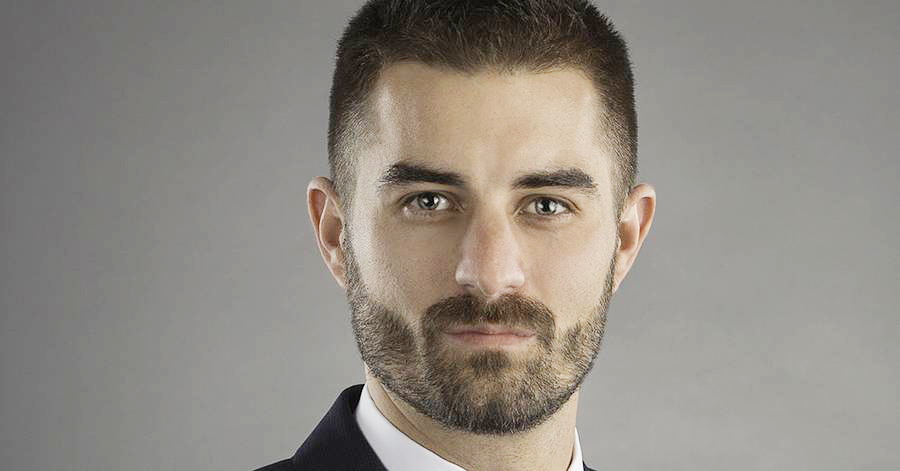 In the presentation, Seaspan Chief Financial Officer Ryan Courson said APR "had a series of kind of bad situations unfold in Libya" that led to its losses.
However, the company is optimistic about APR's prospects.
"If we don't get comfortable with a business on a standalone basis, we're not interested," Courson said.
APR is the "No. 1 provider of mobile gas turbines in the world," he said.
"It's in an industry we're comfortable with," Courson said. "We can take that business and it can be an avenue for capital deployment for many, many years."
Nolan, who rates Seaspan at "hold," is taking a wait-and-see attitude about the company's new direction.
"We are fans of this model 'if' it has the potential to increase returns," Nolan said.
"This requires management to focus on putting capital into the highest returning opportunities at the time, be it in current businesses, new businesses, paying down debt, or buying its own stock. However, with that as a far-off goal, it is hard to pay up for an unknown future."
Seaspan has not said if APR will continue to operate from Jacksonville as a subsidiary of the new holding company, and the company's investor relations department did not respond to an email question about the Jacksonville office.
APR officials could not be reached for comment this week to discuss any plans.
APR employed a little less than 200 people in Jacksonville when the private equity group acquired the company.
GEE Group President George Bajalia dies
GEE Group Inc. last week announced President George Bajalia died unexpectedly.
"George was doing one of the things he loved most, golfing with good friends, when he had a fatal heart attack," the company said in a statement.
Bajalia died Nov. 23.
Bajalia, 62, was named president of the Jacksonville-based staffing company in 2017. He had a long association with GEE Group Chief Executive Derek Dewan, having worked with Dewan at Jacksonville-based MPS Group Inc.
"No words can adequately express my deep despair at the loss of a stellar business executive and my longtime friend, George Bajalia. The loss is felt by all of us in the GEE Group community," Dewan said in a statement issued by the company.
Dewan built MPS into a major staffing and consulting firm that was bought out by Adecco Group Inc. for $1.3 billion in 2009.
Bajalia served on the board of MPS and ran the company's professional services division from 1998 to 2001.
GEE Group said Bajalia's duties at the company will be assumed by Dewan, Chief Administrative Officer Alex Stuckey and Chief Financial Officer Kim Thorpe.
Foley gives up Black Knight role
Black Knight Inc. said in an SEC filing that Bill Foley will no longer serve as an executive officer of the Jacksonville-based mortgage technology company, but will continue as a director and chairman of the board.
Foley had served as executive chairman of the company since January 2014.
Black Knight is one of several public companies spun off from Jacksonville-based title insurance company Fidelity National Financial Inc., a business led by Foley that grew into a Fortune 500 company.
Foley continues to serve as chairman of Fidelity and of Cannae Holdings Inc., a Las Vegas-based investment company spun off from Fidelity.
mCig expands with joint ventures
Jacksonville-based mCig Inc. announced two joint venture deals that will expand its interests in the medical cannabis and hemp-based cannabidiol, or CBD, markets.
Last week, mCig said it agreed to form a joint venture with a company called Bare Roots RX LLC, which supplies organic botanical CBD products.
Under the agreement, mCig will own 51% of the joint venture in exchange for marketing, sales and technical support.
Bare Roots is generating revenue of about $1 million, the company said.
That followed an announcement two weeks ago of a joint venture with MVP Holdings and Native Leaf Supply Co., which holds cultivation, manufacturing, distribution and dispensary licenses for medical marijuana in Oklahoma.
The company said mCig will own a minority share of the joint venture, but said in a news release the deal paves the way "to enter one of the fastest growing legal medicinal cannabis markets in the U.S."
"This move is part of a measured strategy for mCig, Inc. to expand its reach of licensed cannabis businesses across the country by partnering with established entities in emerging markets," it said.
Also last month, mCig filed its annual report for the fiscal year ended April 30 showing revenue of $2.3 million and an adjusted net loss of $1.8 million.
The company had 10 full- and part-time employees as of April, the report said.
Earnings up at Shepherd's Finance
Jacksonville-based commercial lending company Shepherd's Finance said third-quarter earnings rose 22% to $203,000, with loans receivable rising 12% to $51.9 million.
Shepherd's Finance, which provides loans for residential construction and development, said it began lowering loan originations in May to ensure it had enough liquidity to cover unfunded commitments. However, it expects to increase loan originations in the fourth quarter.
The company also expects net income to rise in the fourth quarter because of a reduction in foreclosed asset balances.