A Valdosta, Georgia-based developer intends to buy and demolish the George Doro Fixture Co. property next to Intuition Ale Works in the Sports Complex for redevelopment as apartments, retail space and a rooftop bar.
Iconic Real Estate Investments President Paul Grainger signed a purchase-and-sale agreement in June to sell the 1.77-acre site at 102 A. Philip Randolph Blvd. to Rise Properties LLC, part of Rise Development.
The block is bounded by Adams, Lafayette and Forsyth streets and A. Philip Randolph Boulevard. 
Matthew Marshall, vice president of development at RISE: A Real Estate Company, said Dec. 13 the development would comprise:
• A five-story, 247-unit apartment project with retail space over a podium level that includes a parking garage.
• The first floor will include 5,000 square feet of retail space and the rooftop will include a 3,300-square-foot indoor-outdoor bar and lounge as well as a pool and recreation area.
• Amenity space will include a  fitness center, lounge areas, a center courtyard and what Rise calls "a unique indoor/outdoor space" along A. Philip Randolph Boulevard for residents to gather for game-day and entertainment events.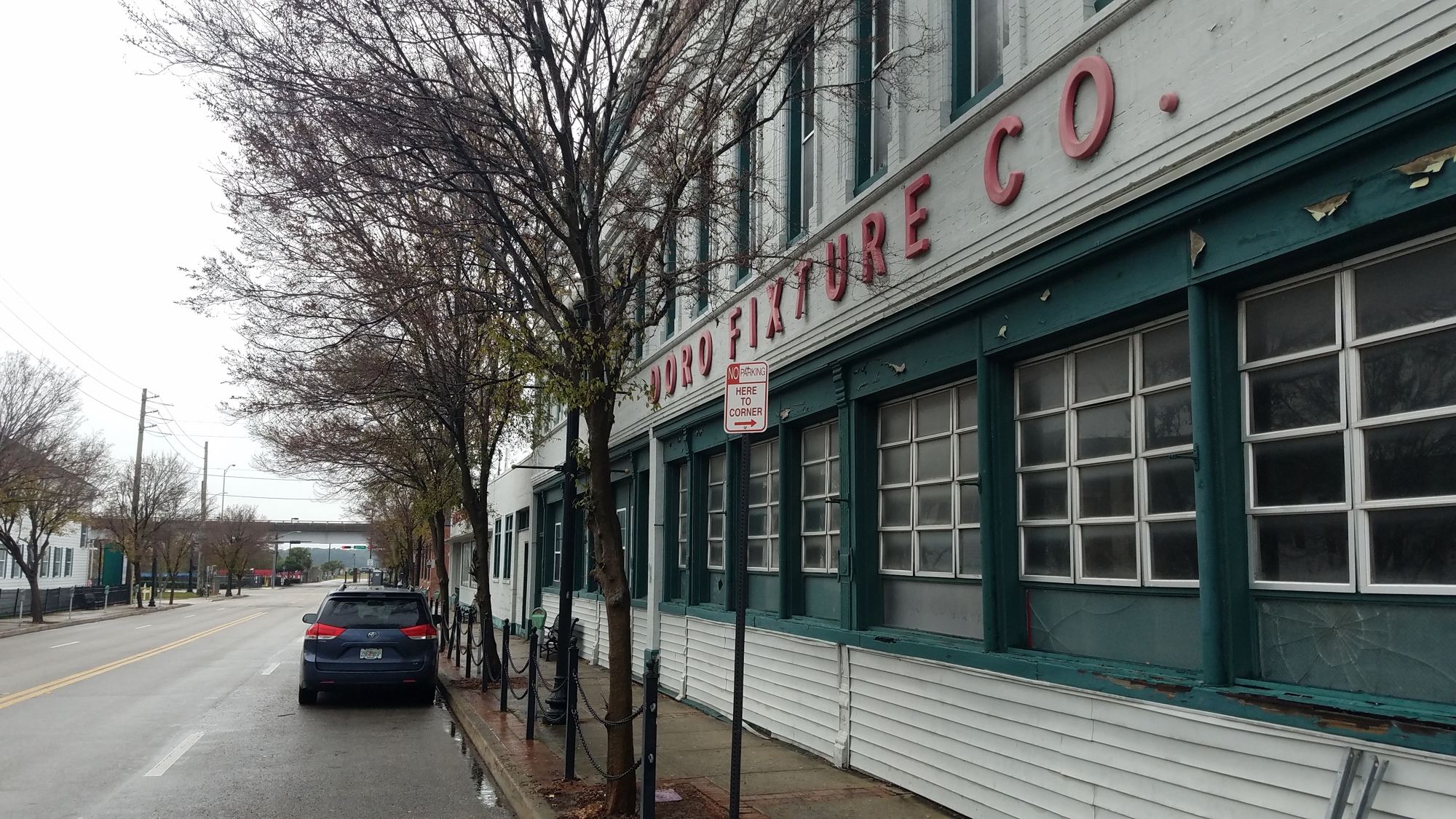 He did not have a rendering to provide.
Marshall anticipates that Rise will buy the property in May or June and start demolition and construction.
He said Rise will seek approvals from the Downtown Development Review Board and also request financial incentives through the Downtown Investment Authority.
"We're hopeful to be a positive force for the City of Jacksonville in redeveloping the downtown area," Marshall said by email.
"Jacksonville is a large part of our business development interest and we foresee our involvement locally to continue in perpetuity," he said.
Iconic Real Estate Investments President Farley Grainger referred questions to Marshall.
The Doro property is near VyStar Veterans Memorial Arena, TIAA Bank Field, Daily's Place and the Baseball Grounds of Jacksonville.
The St. Johns River Water Management District is reviewing an application for the Doro Mixed Use project on the site. The application, filed Dec. 12, shows Rise Properties LLC of Valdosta as the owner and applicant.
Those plans describe the project as construction of a mixed-use development to include underground utilities, clearing, grading and parking areas.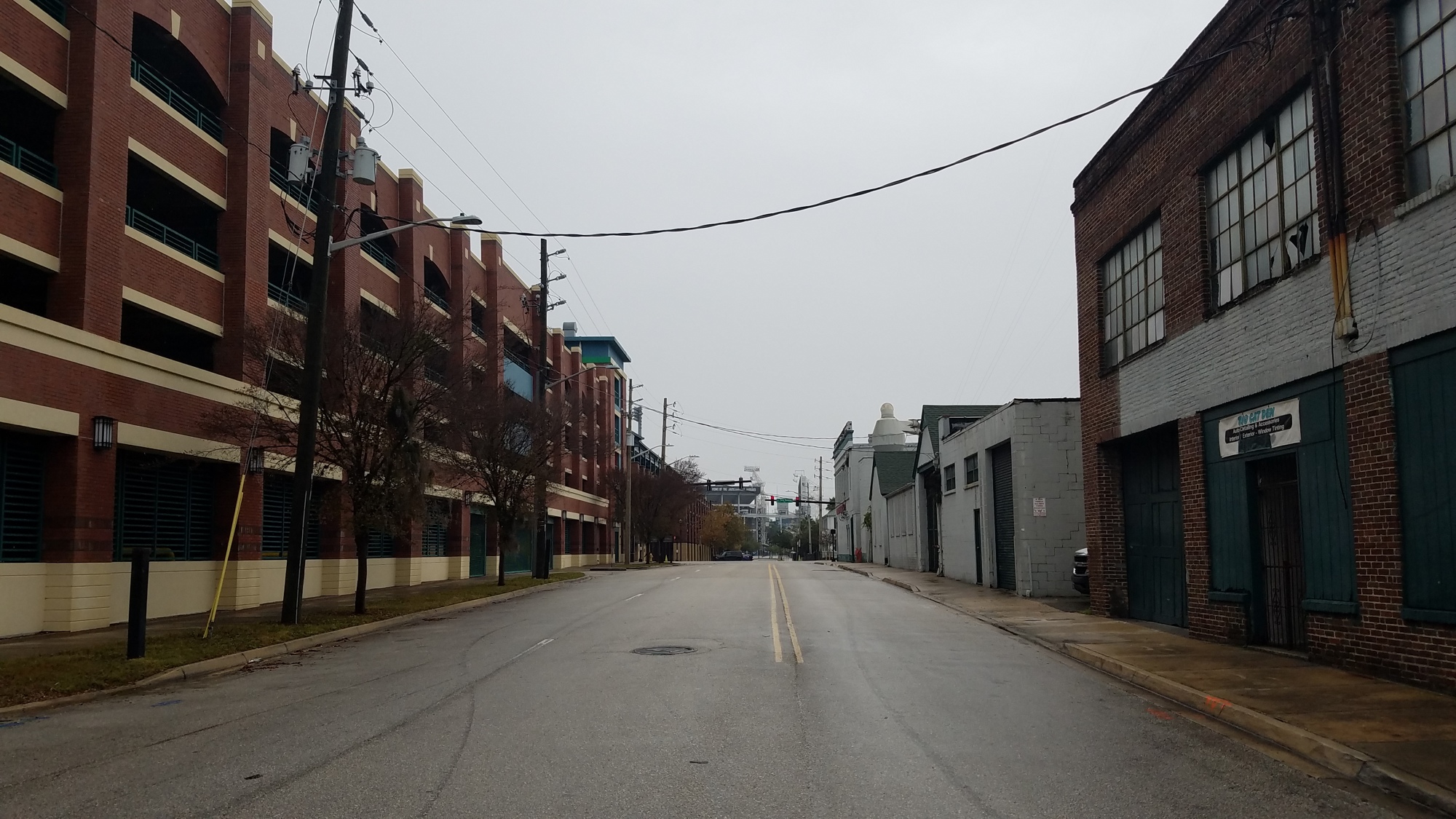 The seller on the purchase-and-sale agreement included with the application is 102 A. Philip Randolph LLC. Paul Grainger signed the agreement as manager of 102 APR Manager, the manager of 102 A. Philip Randolph LLC.
JEA issued a service availability letter to civil engineer England-Thims & Miller Inc. on Oct. 22 for the mixed-use development on the block.
It described the project as a multistory, mixed-use development with 247 multifamily units comprising 308 bedrooms, along with 7,720 square feet of retail space and an unspecified 10,956-square-foot amenity.
Rise says on its website that it focuses on market-rate multifamily housing, student housing and the purchase, rehabilitation and repositioning of property.
Rise Properties describes itself as a developer-owner-operator whose "team of expert underwriters continually reviews markets and investor requirements to deliver the highest-quality investment opportunities for our partners and RISE."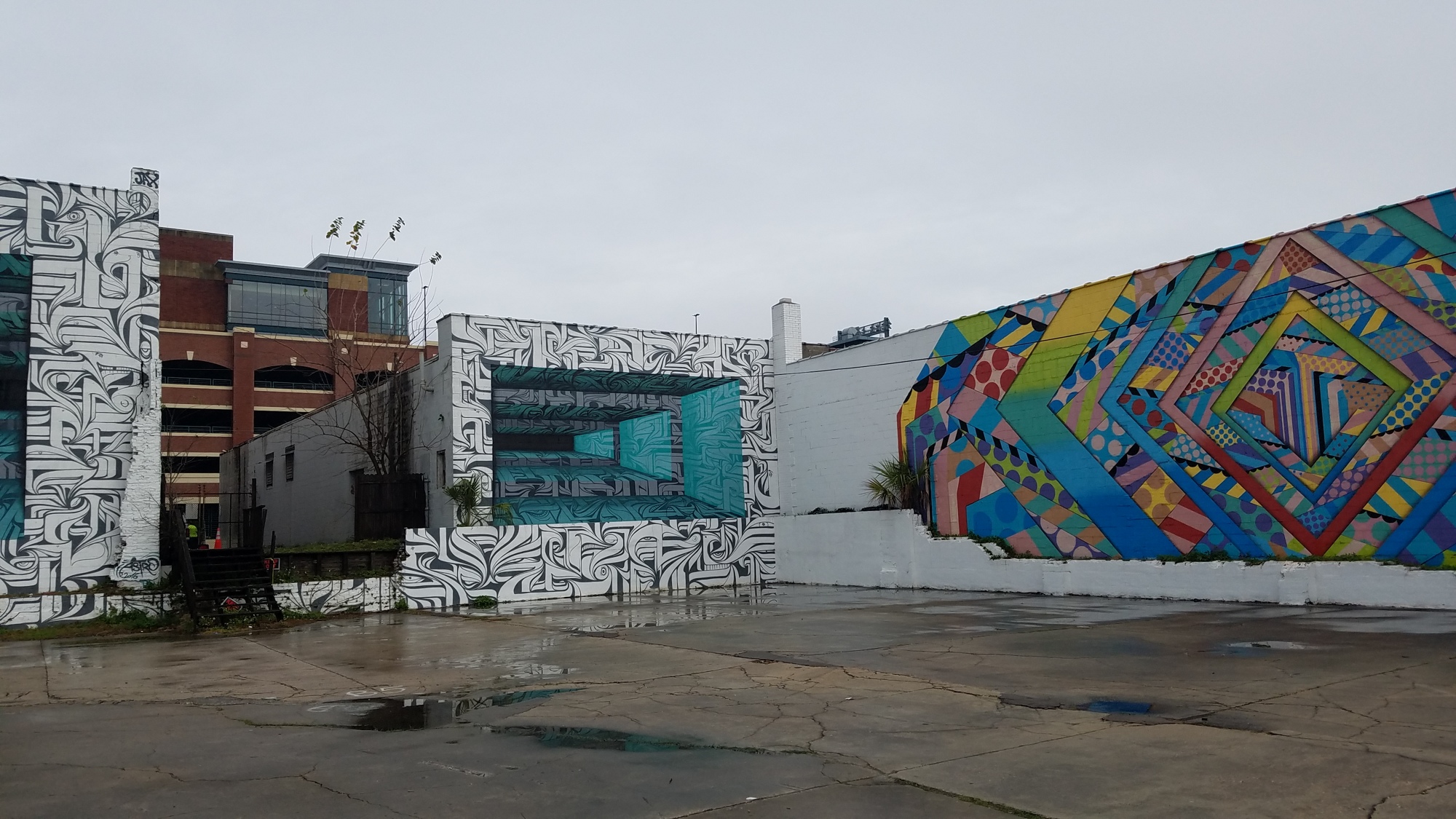 It says its investment strategy "remains nimble based on the ever-changing multi-family market."
"Our experience in the industry coupled with our approach to risk mitigation has resulted in over $2 billion of capital successfully placed and returned. Our strategy is to identify stable investments that drive yields for our partnerships," it says.
Rise began in 1995 with its first student housing project in Valdosta. In 2015, it rebranded from Ambling University Development Group to "RISE: A Real Estate Company."
In March 2016, a group led by Jacksonville real estate investors Farley and Paul Grainger paid $2.5 million for the George Doro Fixture Co. property along A. Philip Randolph Boulevard and East Adams Street next to Intuition Ale Works and Manifest Distilling.
The Graingers bought the Doro property through 102 A. Philip Randolph LLC. Farley Grainger is president and Paul Grainger is vice president of Iconic Real Estate Investments.
The Graingers continue to own the Intuition Ale Works and Manifest Distilling building at 929 E. Bay St.
They bought the 36,170-square-foot former Noland Building for $2.2 million in early 2015 and redeveloped it for Intuition and Manifest.
The Graingers planned to develop the Doro site with complementary uses.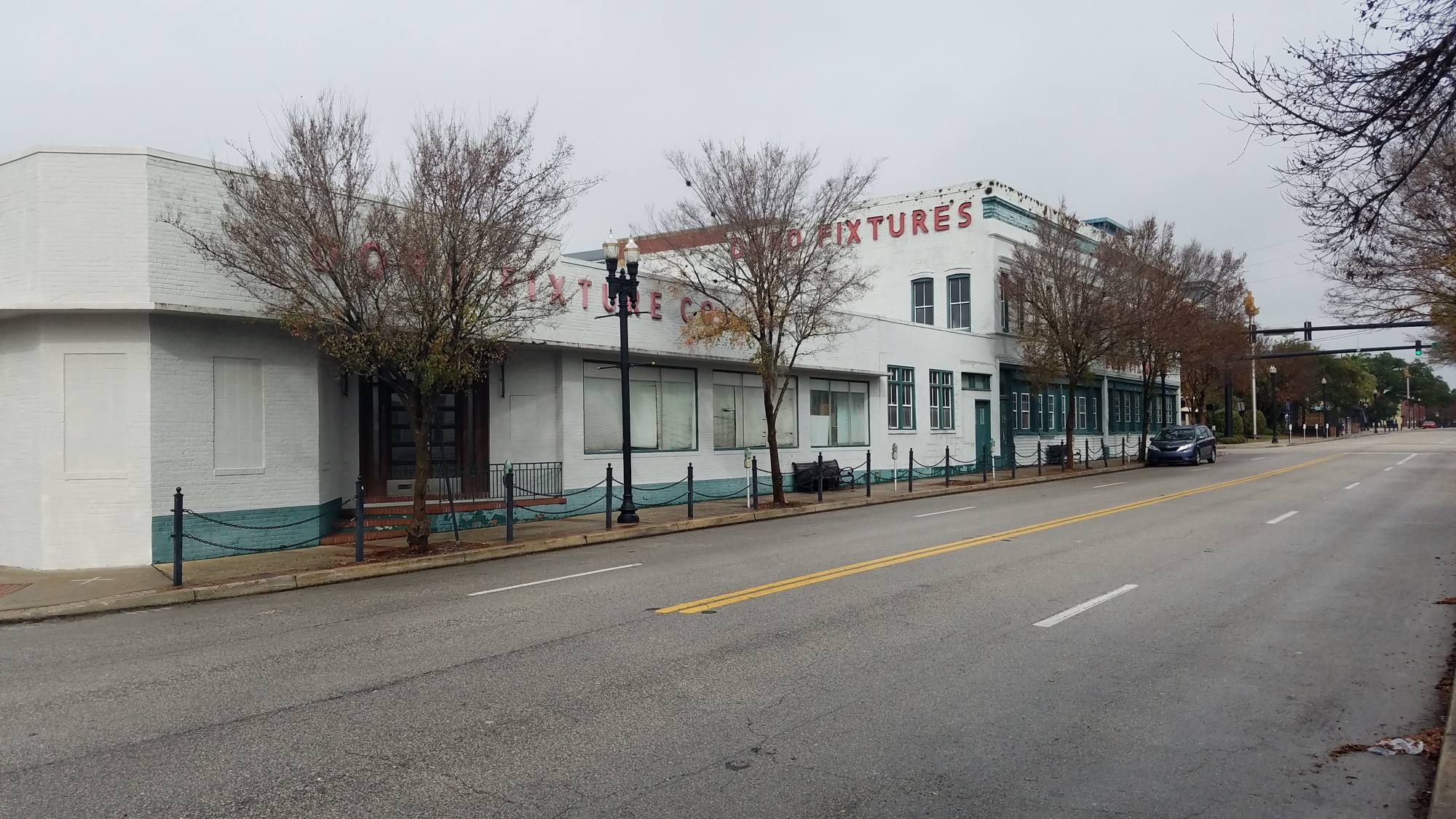 Farley Grainger said then that they envisioned a mixed-use of food-related services, some office and possibly some residential development on the combined site.
Paul Grainger, Farley's son, said the focus would be leasing to local tenants who will be catalysts to redevelop the area.
"We are lifelong Jacksonville residents and we are trying to do our part to create something special in that area," said Farley Grainger.
The Graingers prepared plans for DDRB review in 2017 showing a bowling alley, bar, offices, retail and, in a second phase, residential. Farley Grainger said the Doro and Intuition sites combined would be known as the Doro District. Those plans were approved.
They bought the property from members of the Doro family. The company, in business since 1919, fabricated architectural woodwork, casework and millwork. 
The Doro property includes almost 62,000 square feet of warehouse space among several buildings along with a parking lot.
Property records show the seven structures were built from 1914 to 1954. The Graingers said in 2016 they would reuse as many of those buildings as possible for redevelopment.
They wanted to transform a privately owned right-of-way between the 929 E. Bay St. and Doro properties into a walkable space to connect the developments.
There was no timetable for development or an investment estimate on the eventual project.
Iconic remains active Downtown.
In June, Iconic Real Estate Investments LLC paid $700,000 for the 116-year-old historic Central Fire Station building Downtown at 39 E. Adams St.
John VanPelt owned the two-story structure for more than five years and used it as a private residence.
Iconic is analyzing plans for that property.