While Ameris Bancorp moved its executive offices to the Riverplace Tower on Jacksonville's Southbank three years ago, the banking company still officially lists its headquarters as Moultrie, Georgia.
However, a preliminary proxy statement filed for its proposed acquisition of Fidelity Southern Corp. finally acknowledges Jacksonville as its corporate headquarters.
As Ameris negotiated terms of the merger with officials of Atlanta-based Fidelity Southern in September, "Ameris also reaffirmed its intent for Atlanta, Georgia to be the location of its bank headquarters and operations center following the transaction with its holding company headquarters remaining in Jacksonville, Florida," the proxy said.
When Ameris announced the deal in December to buy the parent company of Fidelity Bank for stock valued at $751 million, it did say the bank subsidiary would be headquartered in Atlanta and the executive offices would be in Jacksonville. However, it also said Moultrie would remain the official holding company headquarters.
Whether Jacksonville is named the official headquarters or not doesn't change anything. The company has said all along that Atlanta and Jacksonville will be two key markets for the bank after the merger.
According to the proxy, negotiations started after an "informal discussion" between Ameris CEO Dennis Zember and Fidelity Southern President H. Palmer Proctor in June 2018.
As negotiations began, "Zember discussed his vision to create a community bank of choice for top bankers and customers in the Southeast that could disrupt the market leading position of the large regional banks and the progress that Ameris had made through its recent acquisitions," the proxy said.
"Zember explained that the key to building such a franchise included sufficient size and scale, market presence, reputation, low-cost deposit funding, a strong balance sheet and an exceptional leadership team."
Pro forma financial data in the proxy shows the merger, if it had been completed at the beginning of 2018, would have diluted Ameris' earnings.
Ameris reported earnings of $1.85 a share for the first nine months of the year but if the merger had been completed, its earnings would have been $1.67, it said.
The merged bank would have had $16.5 billion in assets and $13.2 billion in deposits as of Sept. 30. 
The two banks combined have 191 offices in Florida, Georgia, Alabama and South Carolina.  That includes 26 branches in the Jacksonville market and 72 in the Atlanta area.
Fidelity Southern is not related to Jacksonville-based title insurance company Fidelity National Financial Inc. 
Advanced Disposal earnings flat
Advanced Disposal Services Inc. reported adjusted fourth-quarter earnings of 13 cents a share, equal to its earnings in the fourth quarter of 2017.
The Ponte Vedra-based waste management company said revenue rose 2.7 percent in the quarter to $394.8 million.
"As we look forward to 2019, we continue to see a favorable backdrop for our core solid waste business. The pricing environment remains favorable and while volume growth is important, we will not sacrifice price to achieve near-term volume gains," CEO Richard Burke said in Advanced Disposal's conference call with analysts Friday.
Burke said Advanced Disposal grew with 12 relatively small acquisitions in 2018 and he expects more this year.
"Our acquisition pipeline remains strong and for 2019, we expect to spend $50 to $75 million over the course of the year versus our typical $30 to $50 million target," he said.
"These deals will fit our market selection, which prioritizes profitable existing markets where we can internalize waste and improve density, new vertically integrated markets where we can expand our operating footprint and disposal-neutral markets."
Elections help Graham TV stations
Graham Holdings Co., owner of Jacksonville independent television station WJXT TV-4 and CW network affiliate WCWJ TV-17, said its broadcast group benefited from election-related advertising in the fourth quarter.
Graham said revenue from its group of seven television stations jumped 37 percent to $152.6 million, helped by a $38 million increase in political ad revenue.
With the revenue jump, operating income for the broadcast division rose 86 percent to $73.4 million.
Graham, which has diversified from a media company into a holding company for several types of businesses, reported total adjusted earnings for the quarter of $75.6 million, or $14.18 a share, up from $43.2 million, or $7.77 a share, in the fourth quarter of 2017.
Flowers Foods names new CEO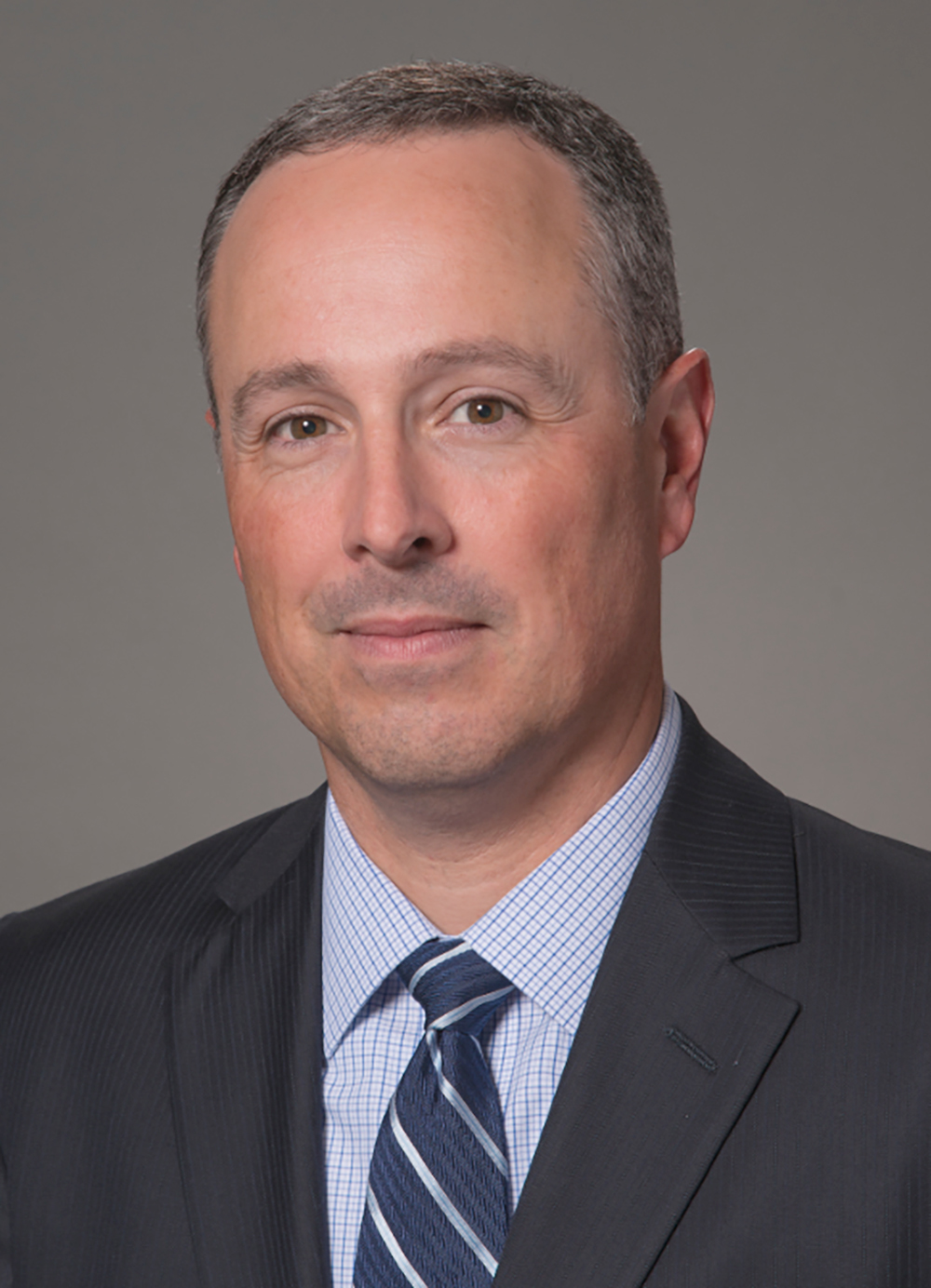 Flowers Foods Inc. last week said Chief Operating Officer Ryals McMullian will become president and CEO, succeeding the retiring Allen Shiver after the company's annual meeting this spring.
McMullian, 49, joined the bread and bakery company in 2003 and became chief operating officer in July 2018.
Shiver, 63, has been with Flowers for 41 years and became CEO in 2013.
Thomasville, Georgia-based Flowers produces bread brands including Nature's Own, Wonder and Dave's Killer Bread.
The company operates a bread bakery at 2261 W. 30th St. in Jacksonville.
It also owns a shuttered Hostess Brands Inc. plant 201 Busch Drive E. that Flowers acquired, along with 19 other Hostess plants, in a bankruptcy sale in 2013.
Kraft Heinz could sell Maxwell House business
In the wake of a disastrous fourth-quarter financial report, Kraft Heinz Co. may sell its Maxwell House coffee business, which includes an iconic Downtown Jacksonville plant.
The almost century-old facility at 735 E. Bay St., which employs about 200 people, is Maxwell House's last remaining U.S. coffee plant.
CNBC reported Sunday, citing unnamed sources, that Kraft Heinz retained investment banker Credit Suisse to review options for Maxwell House including a potential sale as the company restructures its business.
The CNBC story followed Kraft Heinz's report last Thursday that it lost $12.6 billion in the fourth quarter because of a noncash charge related to valuations of certain assets, including its Kraft and Oscar Meyer brands.
Kraft Heinz also disclosed in its quarterly report that the Securities and Exchange Commission is investigating the company's accounting policies, procedures, and internal controls related to procurement.
That late Thursday report sent Kraft Heinz's stock down $13.23 to $34.95 on Friday.
Kraft Heinz does not report financial data for individual brands. But during its conference call with analysts last week, CEO Bernardo Hees did say "we ended the year with positive consumption growth from improvements in coffee and cheese" in the U.S. and Canada.
That was the only reference to the coffee business in the call.
Kraft Heinz produces coffee products under several brands besides Maxwell House, including Gevalia and Tassimo.
CNBC said Maxwell House generates about $400 million a year in earnings before interest, taxes, depreciation and amortization, citing "people familiar with the matter."
CNBC said those people speculated a sale could fetch $3 billion for Kraft Heinz.
A Kraft Heinz spokesman said Monday the company does not comment on "rumors or speculation."
The Jacksonville plant opened in 1924, replacing another coffee plant across Bay Street that had opened in 1910.
The plant became known for its illuminated coffee cup sign that was installed in 1955, and for the smell of coffee that permeates the Downtown area on windy days.
The plant also became a symbol of the city's commitment to manufacturing jobs in 1990 when Maxwell House decided to close one of its two East Coast plants.
City business and political leaders started a "Keep Max in Jax" campaign to demonstrate its commitment, and Maxwell House instead closed its plant in Hoboken, New Jersey.
Maxwell House sold off a plant in Houston in 2006 and closed its last other U.S. facility in San Leandro, California, in 2017.