Tinseltown Plaza is fully leased at 4549 Southside Blvd., bringing seven tenants into two buildings in front of the 20-screen Cinemark Tinseltown theater.
Tenants in the 8,000-square-foot building are CLASS UFC Gym (3,000 square feet), Pizza Hut (1,500 square feet) and Senor Loco Tacos & Tequila (3,500 square feet).
Tenants in the 6,600-square-foot building are Kazu Sushi Burrito (2,000 square feet), Noire the Nail bar (2,000 square feet), Soupa Saiyan (2,000 square feet) and Insomnia Cookies (600 square feet).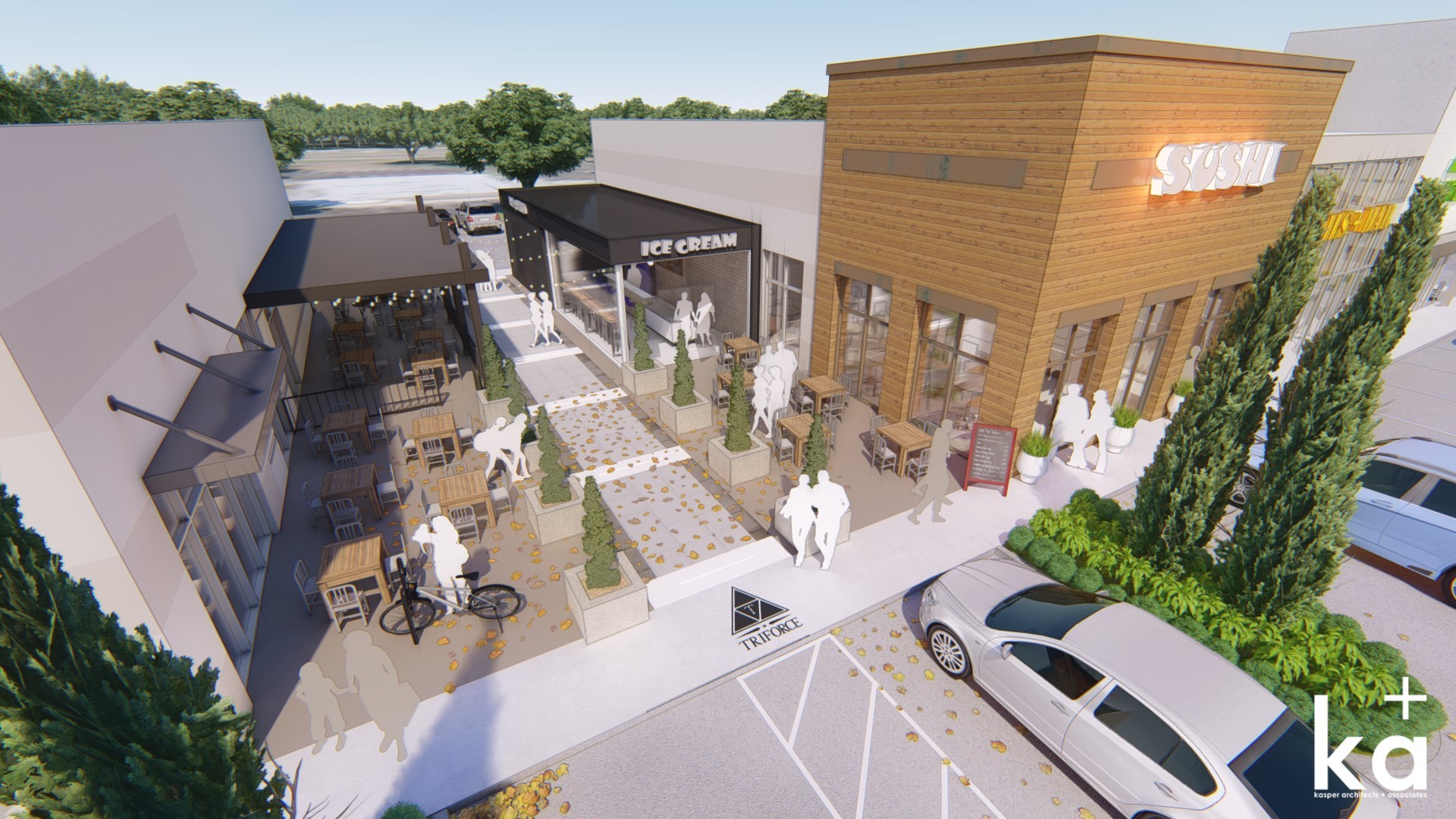 Triforce Development is led by brothers Paul and Louis Sleiman, who said the shopping center will be completed with tenants open for business by the summer.
Triforce said Cinemark Tinseltown is one of the top performing movie theaters in Northeast Florida and the Tinseltown area is one of Jacksonville's highest performing retail areas.
The city issued permits Oct. 12 for Auld & White Constructors LLC to prepare site work for the 1.84 acres and build the two Tinseltown Plaza structures at a construction cost of $2.4 million. 
Bueme Engineering is the civil engineer and Kasper Architects + Associates is the architectural firm. The leasing brokers are Carrie Smith and Ricky Ostrofsky with Franklin Street.
The Sleiman brothers developed the 9,000-square-foot Galleria Marketplace at 6025 Butler Point Road in 2016 and sold it at the end of 2017 for $4.8 million. 
Kazu Sushi Burrito opened its first location in Galleria Marketplace in 2016.
Triforce also developed the 7,600-square-foot Baymeadows Corner center at 8355 Baymeadows Road. Tenants include T-Mobile and Firehouse Subs, which opened its first Jacksonville drive-thru location there. A 3,000-square-foot space remains available.