A Courtyard by Marriott is proposed along Kernan Boulevard, south of the University of North Florida, completing the Kernan West site the Skinner family has been selling for development.
The city issued a conditional capacity availability statement last week that shows Impact Properties Inc. wants to develop a 121-room hotel on 2.23 acres at northwest Kernan and Butler boulevards.
The 73,409-square-foot hotel will have 123 parking spaces.
Impact Properties posted on its website that it anticipates a 2020 opening for the Courtyard by Marriott at Butler and Kernan boulevards. 
Jatin Kanji, Impact Properties asset manager for North Florida, said the site is near UNF, St. Johns Town Center, Mayo Clinic and Skinner land south of Butler Boulevard expected to be developed.
"It should be a good asset for us," he said.
AVA Engineers Inc. is the civil engineer.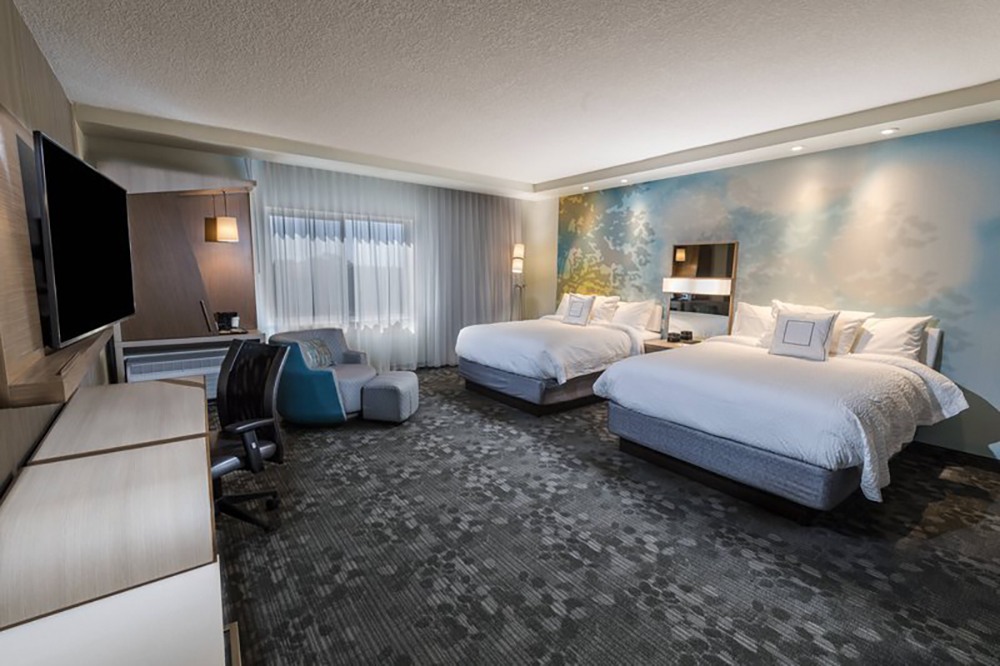 The hotel joins other projects at the almost 22.2-acre Kernan West site – the Bainbridge Jacksonville apartments and a Daily's gas station and convenience store.
Bainbridge at Town Center Owner LLC bought 17.09 acres, including a pond, from members of the Skinner family for development of a 276-unit apartment complex. It paid $6.7 million for the land.
First Coast Energy LLP paid $3.286 million for 2.85 acres for a Daily's store.
It anticipates construction will start this spring.
Impact Properties plans to develop the remaining 2.23-acre parcel.
Skinner family representative A.C. "Chip" Skinner said the land sale to Impact Properties, which should close in early March, completes Kernan West.
Tampa-based Impact Properties has a Jacksonville office. It owns and manages two hotels in Bartram Park – the 122-room Residence Inn by Marriott, which opened in 2017, and the 103-unit Hampton Inn & Suites by Hilton, which opened in 2009.
Impact Properties also proposes the 150-unit AC Hotel by Marriott at The District on the Downtown Southbank. It anticipates opening there in 2020.
Another Courtyard by Marriott is making changes.
The Courtyard by Marriott at Jacksonville I-295/East Beltway is slated for renovations.
The city is reviewing a permit application for a $469,000 renovation of the 9815 Lantern St. property, which is owned by Shaner Select Services Hotels IV LLC of State College, Pennsylvania.
The renovations include new floor and wall finishes; new furniture in the lobby, meeting rooms, exercise room and guest room corridors; new carpet, paint, wall coverings and soft goods furniture in the guest rooms; converting a suite to two king studios, and more work. 
The four-story, 97-room hotel was built on 2.5 acres in 2009. It is about 53,000 square feet.