Developer Mike Balanky said Friday he hopes to break ground by mid-2020 on Kings Avenue Station, a building he proposes in the Downtown Southbank area that could range from six to 40 stories.
"We are confident we will build office or mixed-use residential and we hope to have a decision this year," said Balanky, president and CEO of Jacksonville-based Chase Properties.
"We think it's a great time," he said. "We are exploring all opportunities."
The site is at 1201 Kings Ave., next to the 1,650-space Kings Avenue parking garage and the Hilton Garden Inn and Homewood Suites hotels.
It also is near to the Jacksonville Transportation Authority Skyway and bus rapid transit service.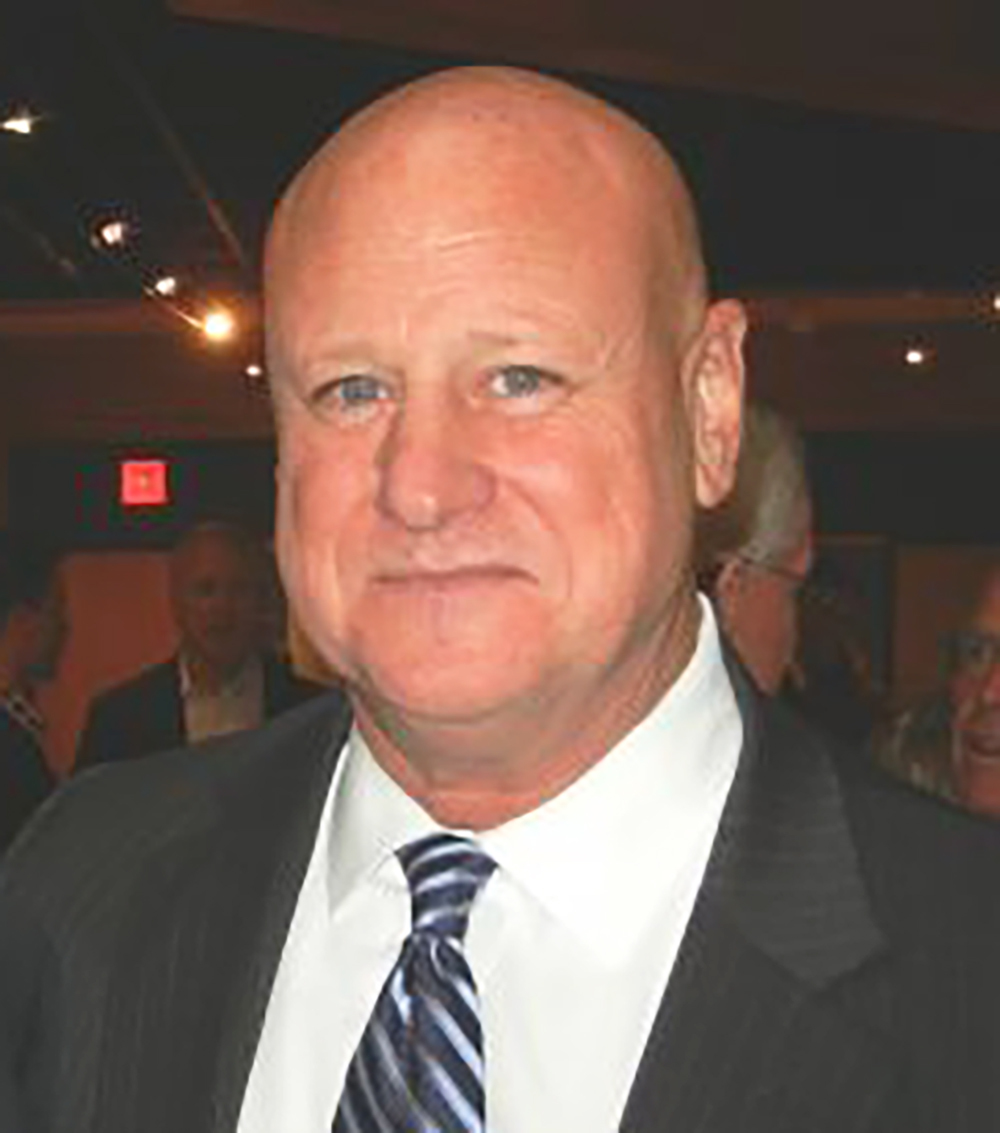 "We think it's an ideal site," Balanky said.
"The exposure is phenomenal. We'd like to do something iconic for the city."
The Cushman & Wakefield real estate firm announced Thursday that Senior Director Traci Jenks was chosen as the exclusive leasing agent for Kings Avenue Station.
Cushman & Wakefield said the structure could be as large as 1 million square feet of space, pending an anchor tenant. The tower would not be built speculatively.
Balanky said the size will depend on the use. If an anchor office tenant is signed, the building size would correspond to its needs and whether additional users would want to locate there.
At a floor plate of 25,000 square feet, 1 million square feet would mean a 40-story high-rise, becoming the second-tallest to the 42-floor Bank of America Tower on the Northbank.
If a tenant isn't identified by year-end, Balanky said Chase will take "the mixed-used direction."
Balanky said he is considering a 15-story building of 360,000 square feet that would involve ground-floor retail stores topped by office space and 276 apartments. He's also looking at building additional hotel rooms.
Balanky said Jenks has been in discussions with office prospects about the property, but did not say with whom.
Balanky emphasized the amenities – parking, infrastructure, nearby apartments, and the proximity to the Downtown Northbank and the nearby historic San Marco residential and retail area, Baptist Medical Center, Baptist MD Anderson Cancer Center and Wolfson Children's Hospital as well as Interstate 95.
Balanky and Cushman & Wakefield emphasized the signage opportunities at the site. Cushman & Wakefield said 56 million cars pass by annually along I-95.
"The central location, design flexibility, unbeatable parking and signage opportunities along I-95 make this project perfect for a national or regional headquarters," Jenks said in the Thursday news release.
Cushman & Wakefield said the building will connect to the garage by a pedestrian bridge.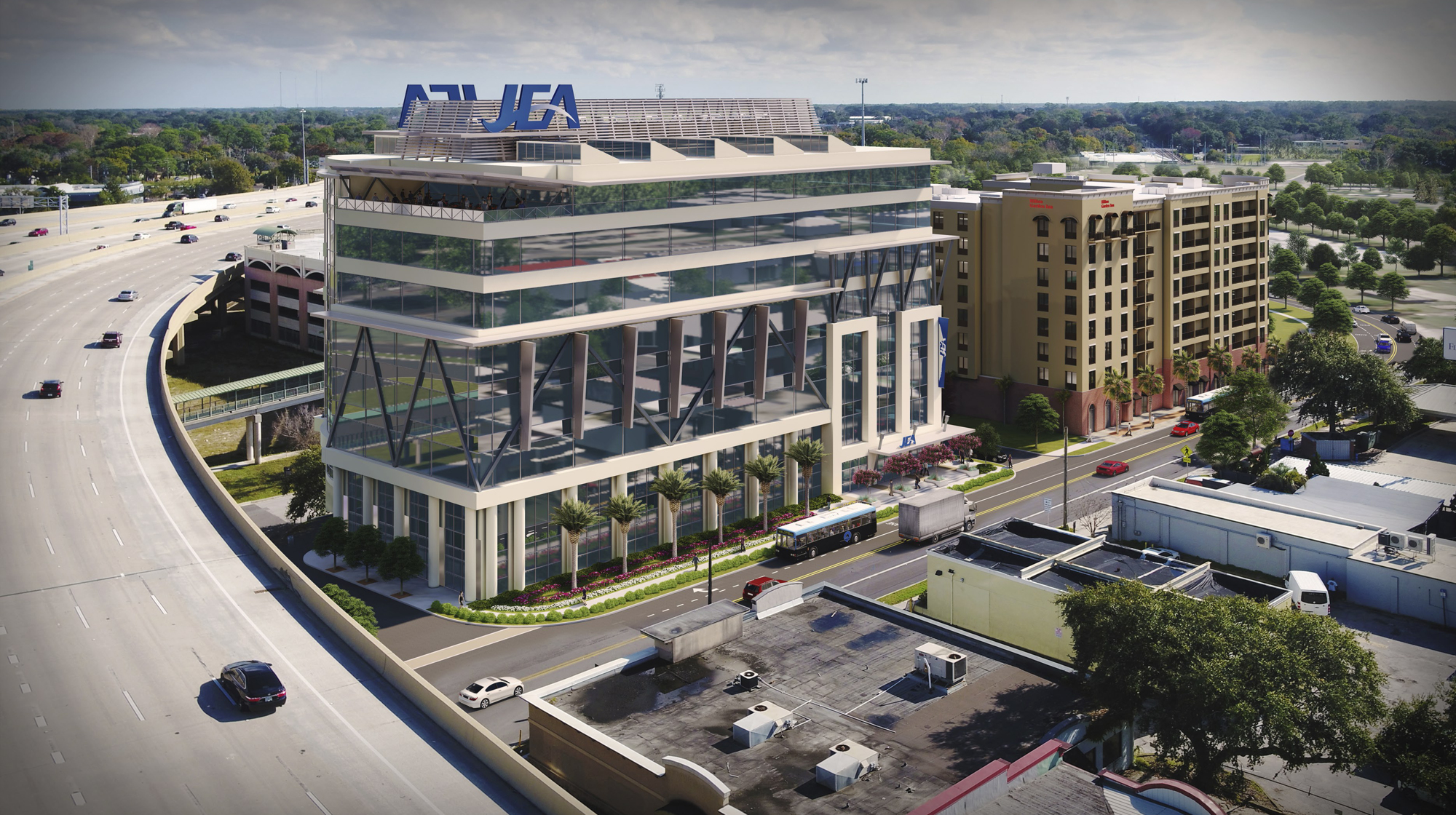 Balanky recently proposed the site for JEA's headquarters. The city utility chose to lease a building proposed on the Northbank near the Duval County Courthouse.
 He said the JEA proposal generated attention to the site. Jenks was hired to elevate that exposure among office prospects.
Balanky said he's not looking at developing high-rise residential, which is cost-prohibitive.
The site is just under an acre, he said. Depending on the size and use, construction could take two years.
Cushman & Wakefield also said more than 1,000 apartments are expected to open in the area by the end of 2020, "adding high-quality, convenient housing options for a user's employee base."
"With its site plan and zoning, Kings Avenue Station has the potential to be truly transformative for this area," Balanky said in the release.
"We have been working on that project for a long, long time," he said Friday.