It's been two years since a deal fell through on East San Marco that would have created an apartment and retail center with the long-awaited Publix Super Market.
Last year, property owner Regency Centers Corp. Chairman and CEO Martin E. "Hap" Stein Jr. said the project would continue at Hendricks Avenue and Atlantic Boulevard, but just with the shopping center.
This year, prior to the Jacksonville-based company's annual shareholders meeting May 7, he said so again.
"Knock on wood, hopefully we'll have some positive news to report within the year," Stein said.
"Hopefully we'll be able to start construction in the not-too-distant future," he said.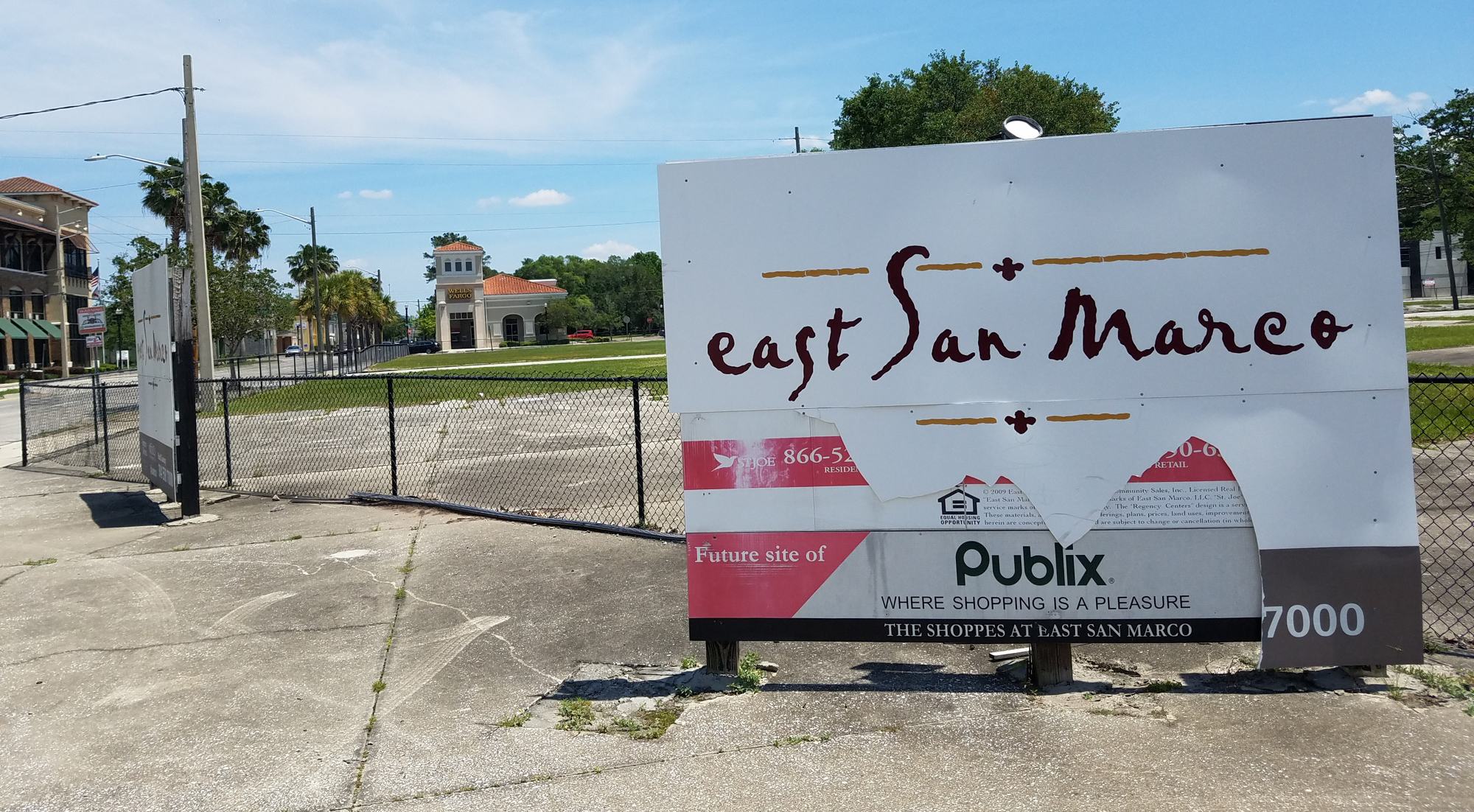 Asked for a time frame, Stein provided more detail.
"We should hopefully report something within the next, say, six months and have something out of the ground hopefully by the beginning of next year is our plan."
Publix continues to confirm it wants to open there. "We are still committed to the San Marco site," spokesman Dwaine Stevens said Sunday. Stevens is Publix Super Markets Inc. regional media and community relations manager.
Stein said Regency Centers will own the center.
"It'll be a high-quality grocery store, about a dozen shops, and it will be very well done and be a great addition to the San Marco market, and what that market deserves," he said.
The project has been 17 years in the making. Signs on the vacant site at 1532 Atlantic Blvd. continue to announce East San Marco.
Stein said previously Regency Centers will develop, own and manage an estimated 50,000 square feet of retail space comprising the 30,000-square-foot Publix and about 20,000 square feet of shops and restaurants.
"It will be a top-notch retail center," Stein said.
The site is on the eastern edge of the historic San Marco Square neighborhood shopping district.
East San Marco had been envisioned as a retail and multifamily development. The city approved it, but the deal broke apart.