Stores could be open for business by the end of 2021 at East San Marco.
Those include a 40,000-square-foot Publix supermarket, larger than initially designed.
That announcement drew applause at a town hall meeting Thursday night from San Marco residents and visitors who been prepared for the 28,000-square-foot model.
The Publix store is designed on the second floor of a two-story building over ground-floor covered parking. It will have four elevators that each can accommodate four to five shopping carts.
There also will be stairs.
The store will include a dining area with inside seating and outdoor seats on a second-floor balcony.
The estimated 200 town hall attendees had expected East San Marco to be completed by now, but the project was delayed by ownership changes, the economy and the sudden withdrawal in March 2017 by a residential developer.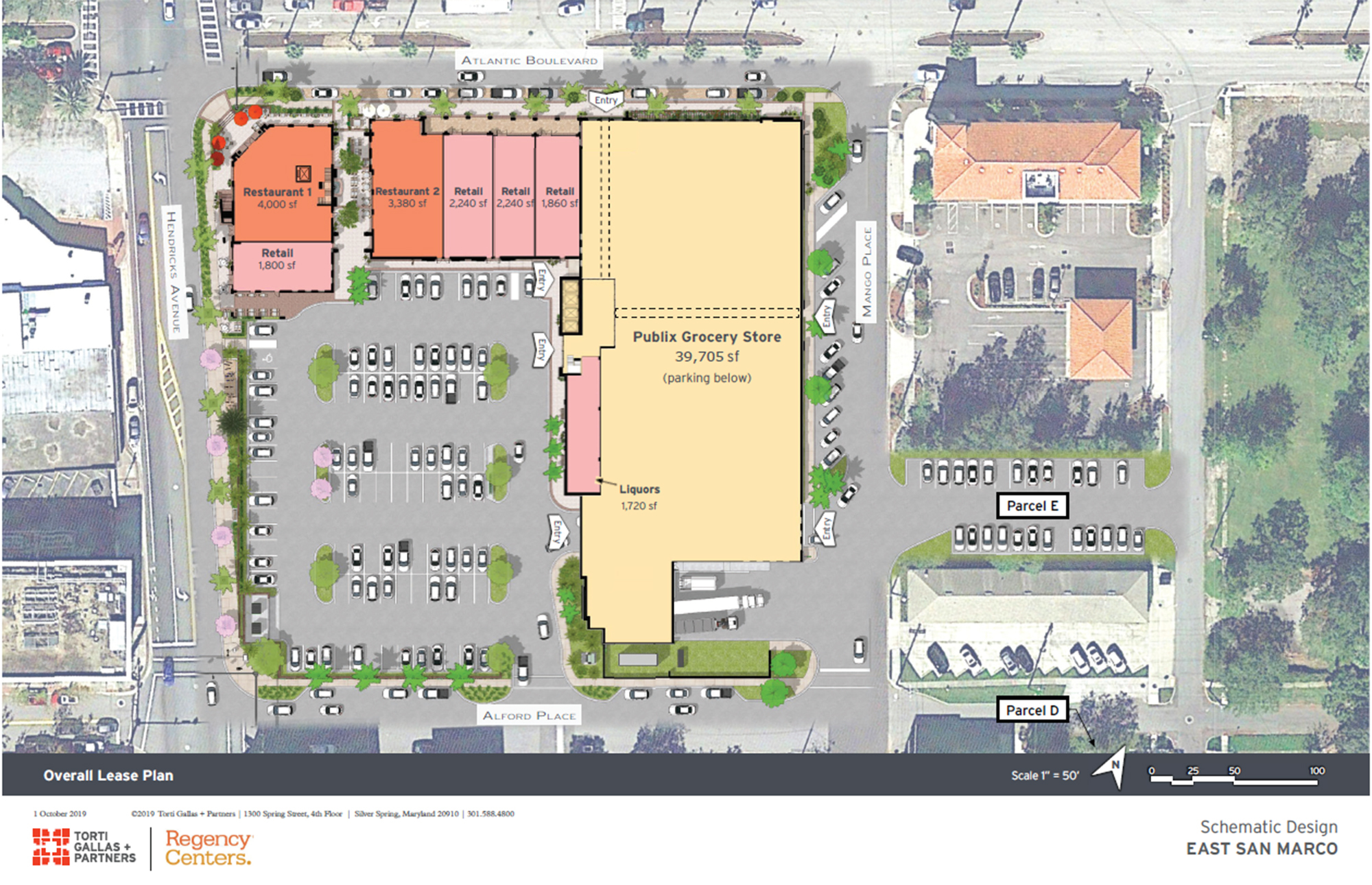 Developer Regency Centers Corp. adjusted the plans and presented them to the town hall meeting Thursday at Southside Baptist Church near the site.
"They've been working very hard to make sure that the development fits the neighborhood. I know that a lot of people in the room have seen the various iterations that it's gone through over the years and I think that this one's the best one," said District 5 City Council member LeAnna Cumber.
Regency intends to develop the project on 4.3 acres of vacant land it owns at 1532 Atlantic Blvd.
Regency Vice President and Market Officer Patrick McKinley and England-Thims & Miller Inc. President and CEO Hugh Mathews explained the adjustments.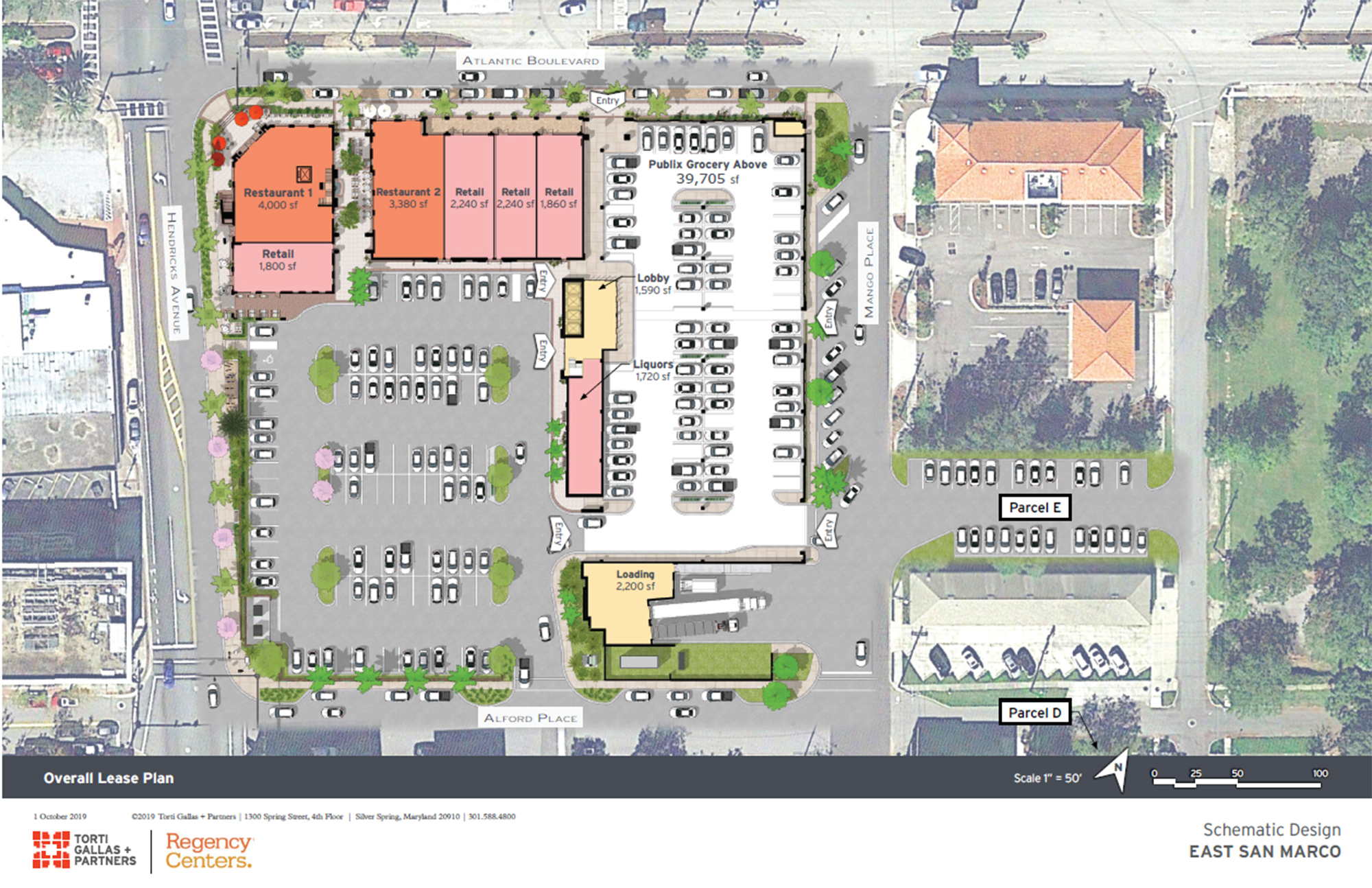 The biggest changes are that the initial plan for 280 multifamily residences has been reduced to 35 and the retail center was increased from 57,000 to 62,000 square feet.
The previous plan showed 245 apartments on top of the retail center at the corner of Hendricks Avenue and Atlantic Boulevard. Those were dropped and the shopping area remains retail only.
There also will be a surface parking lot.
McKinley did not announce tenants for the project but said the corner restaurant will be a two-story building with 4,000 square feet on the ground floor and a 2,400-square-foot patio on the second.
The residential element that remains is a 35-unit multifamily project on another parcel. McKinley said Regency was close to signing a contract with a residential developer.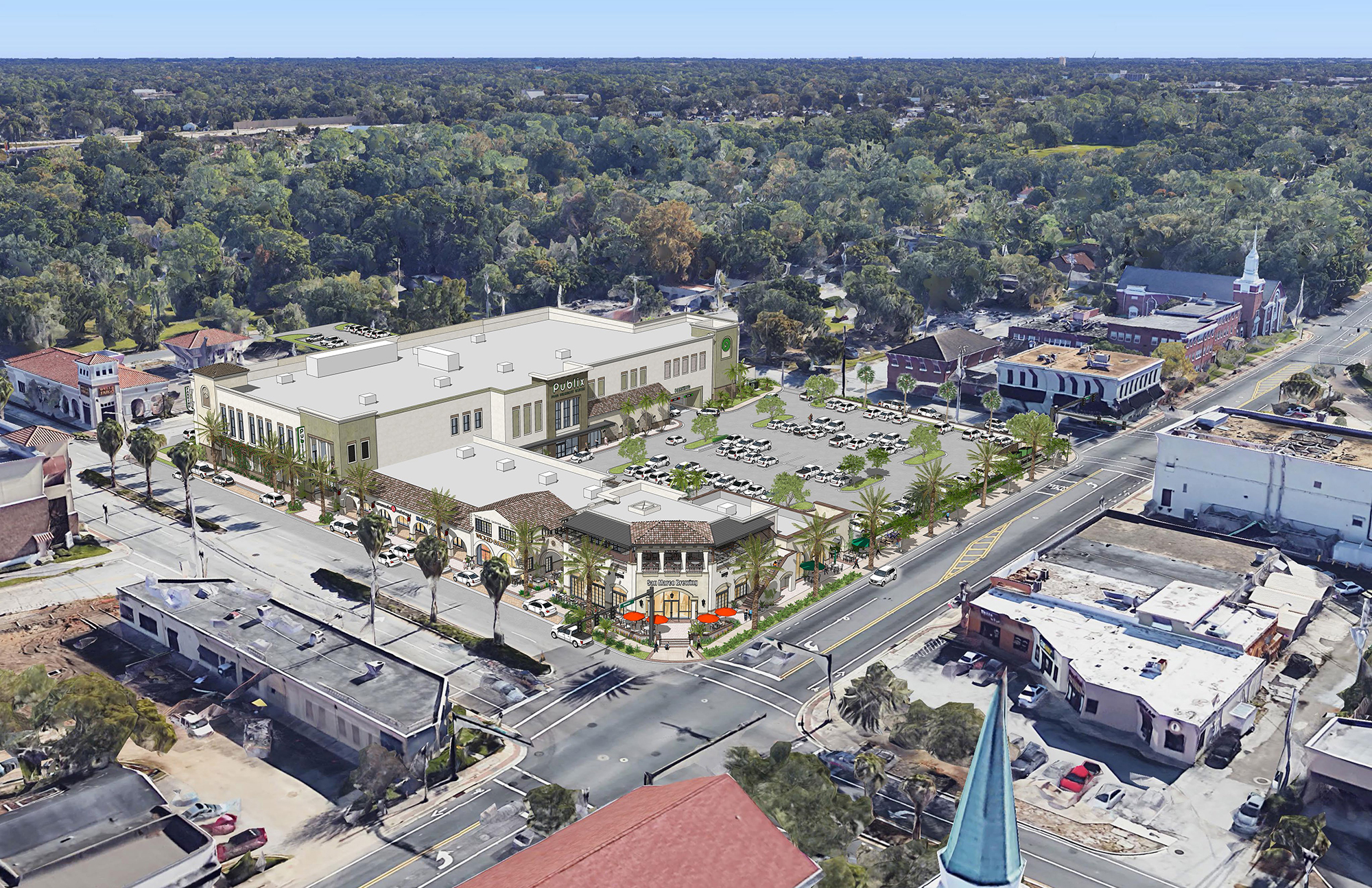 The team explained other elements, such as access, architectural features, screening and lighting.
Regency Centers applied to the Jacksonville Planning and Development Department on Sept. 27 to rezone the site.
The new planned unit development will supersede the 2014 one.
The project team comprises developer Regency-led East San Marco LLC; architect Torti Gallas + Partners of Silver Spring, Maryland; and Jacksonville-based engineer and planner England-Thims & Miller.