Ken Petsch credits diversification for the financial health of Apollo Packaging Inc., a company he started in 2013 and operates with his two sons.
That includes selling toilet paper.
Jacksonville-based Apollo sells packaging, paper products and janitorial cleaning supplies to businesses that range from Fortune 500 companies to mom-and-pops working out of their garage.
People found out about the toilet paper and he sold 94 cases of 48 rolls each in three days in March as COVID-19 fears sparked a run on the products at retail stores.
That's 4,512 rolls.
"A lot of our customers bought it to give to their employees," Petsch said April 3.
"I've seen the good in people and the bad, but, thank God, I've seen more good."
March was Apollo's best month so far this year, and April started strong.
Petsch, who turns 56 on April 16, runs the business with his sons Robert, 25, and Kenny, 23. "We are the truest sense of a family business," he said.
Apollo distributes to companies throughout the country because of its internet presence. 
The diversification of customer size and product mix keeps Apollo Packaging strong.
Petsch has more reasons.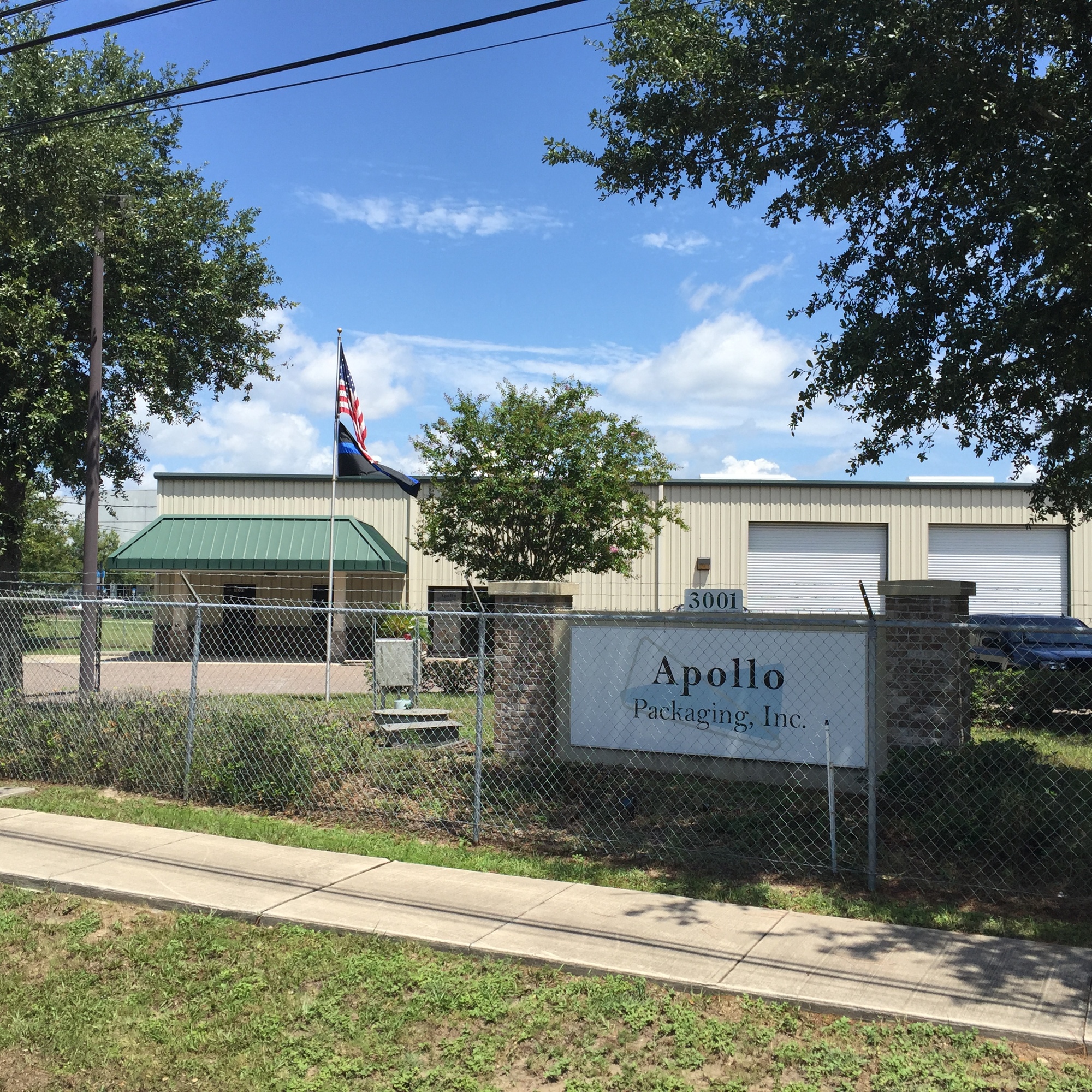 His Petsch Properties Inc. owns the warehouse Apollo occupies at 3001 Faye Road in North Jacksonville and leases part of it to a rent-paying tenant.
And he started Petsch Transport LLC in 2013 to make deliveries within Jacksonville. He said Apollo was making deliveries around the area and customers asked if he could move their goods in town, "since we were driving around anyway."
It accounts for about 15% of the business now.
"We have very little debt," he said, which is a good situation as some economists say a recession has taken hold.
Apollo Packaging sells bubble wrap, tape, coffee cups, industrial packaging, safety products, goggles, cleaning supplies, boxes and more.
Petsch is shipping a lot of cleaning products, sanitizer, and surgical gloves and masks. In addition, the New Jersey native is donating surgical gloves to a hospital in his home state.
Petsch advises small businesses to diversify, if possible. "You want to have more than one revenue stream," he said
He suggests they see what they can do to enhance their services or product mix, and to stay in touch with their customers.
For example, businesses can market gift cards to customers for redemption later, or customers can buy six months' worth of services in advance.
"There are some really good things people are doing," he said.
Petsch started Apollo Packaging after selling his stock in Buffers USA to his partners and buying its packaging inventory. 
He was with Buffers USA, a hardware parts supplier to the transportation industry, for a decade and before that, owned Marine Container Supply Inc. for 10 years.
He started Apollo Packaging in a 2,000-square-foot warehouse along St. Johns Industrial Parkway.
Petsch Properties bought his current 11,250-square-foot property on 2 acres in 2001 and he moved Apollo Packaging there in 2015.
Petsch made some personal adjustments, too.
The brown-bagger said he eats breakfast and lunch out more than before because he wants to support restaurants.
And, while he says he always was generous, now "I'm a better tipper" than before.