One of the takeaways from the COVID-19 "shelter in place" mandatory lifestyle is that it's a great time to read a good book.
That's keeping the cash register ringing at Chamblin Bookmine at 4551 Roosevelt Blvd. It's temporarily closed to customers who want to browse the stacks, so Ron Chamblin and a small staff are operating a virtual bookstore.
Downtown at 215 N. Laura St., Chamblin's Uptown bookstore and cafe is closed. 
"We're sequestered at Roosevelt. We were selling out the door with curbside pickup, but we stopped that when the shelter in place started. We had to close Downtown," Chamblin said.
He temporarily sent home about 18 members of his 23-person staff. Orders are taken online, through the store's Facebook page and by telephone, then shipped or hand-delivered, sometimes by Chamblin on his motorcycle.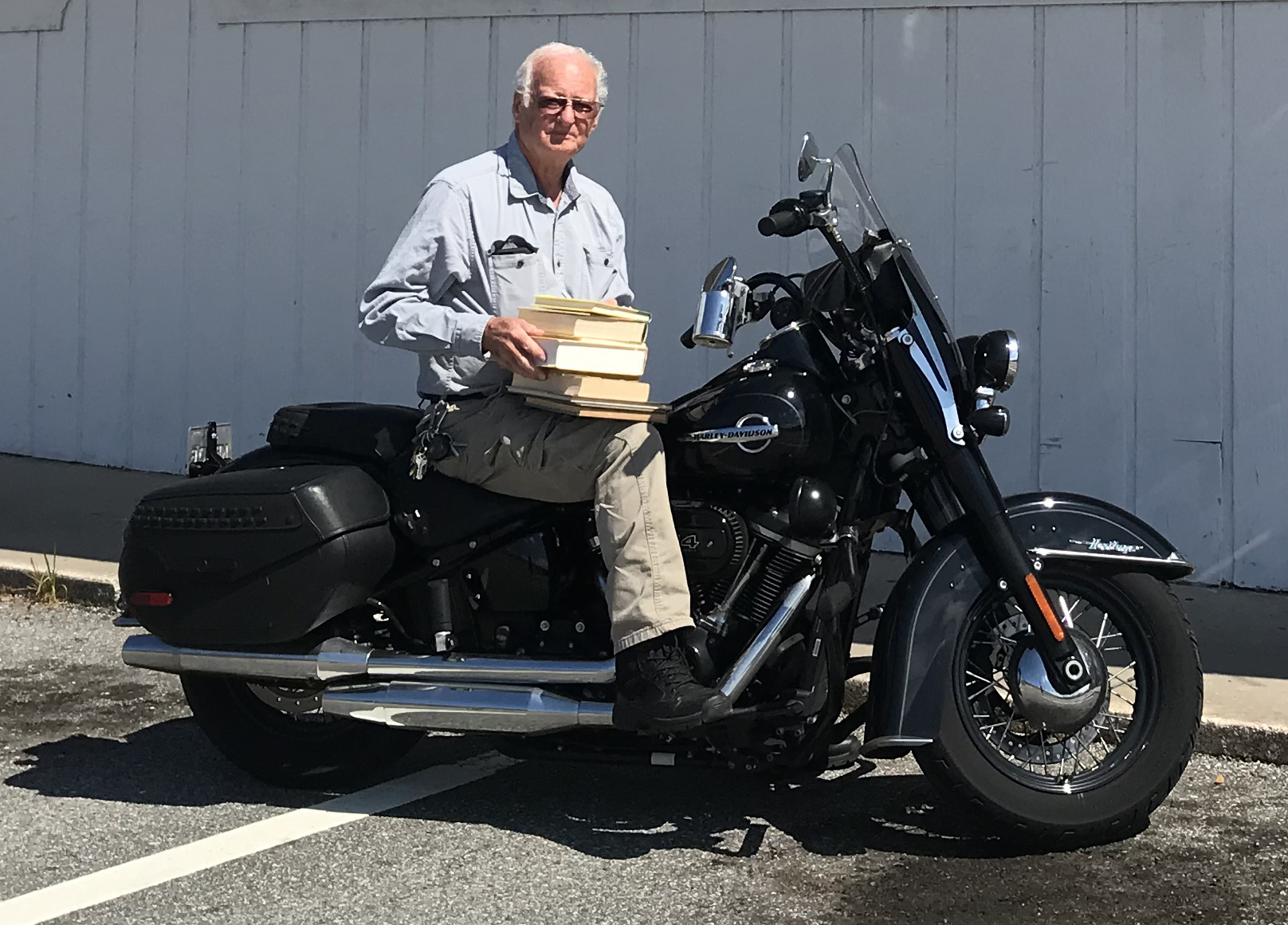 "We're doing 20% to 50% of our normal sales, but the overhead is low, other than payroll, and my electricity bill is lower," Chamblin said.
He's working with his lenders for short-term extensions on his loans and said he'll probably have to dip into savings to pay the bills.
Chamblin started the new, used and rare book business in 1976 in a 1,300-square-foot storefront on Herschel Street. He moved into the 15,000-square-foot Bookmine near Ortega in 1991.
In 2006, Chamblin bought a two-story, 12,000-square-foot building Downtown on Laura Street near Hemming Park. Two years later, he opened Chamblin's Uptown bookstore and cafe.
Chamblin has an 85,000-square-foot warehouse where he stores extra inventory and also purchased the three-story building next door to Uptown.
He wants to convert the three-story building into apartments and a restaurant, but put those plans on hold.
The owner of Northeast Florida's largest independent bookselling operation is optimistic that business will rebound after the pandemic shutdown is lifted.
"I think in about a month people will begin to think about reopening," Chamblin said.