Demolition can begin toward creating a brewery, coffee shop, tacos and tequila, social hall and creative office space at Dennis + Ives in the Rail Yard District.
The city issued a permit Dec. 21 for Lockwood Quality Demolition to demolish a 42,502-square-foot building at 1505 Dennis St. at a cost of $85,000.
It will keep the slabs for reconstruction on top of that footprint.
Dennis + Ives is the redevelopment of the former Caribbean Cold Storage property in the industrial district west of Interstate 95 and Downtown.
Development partner Trip Stanly said Oct. 28 the first phase starts with demolition on some of the property and converting one of the vacant cold storage warehouses into 28,000 square feet of creative office space.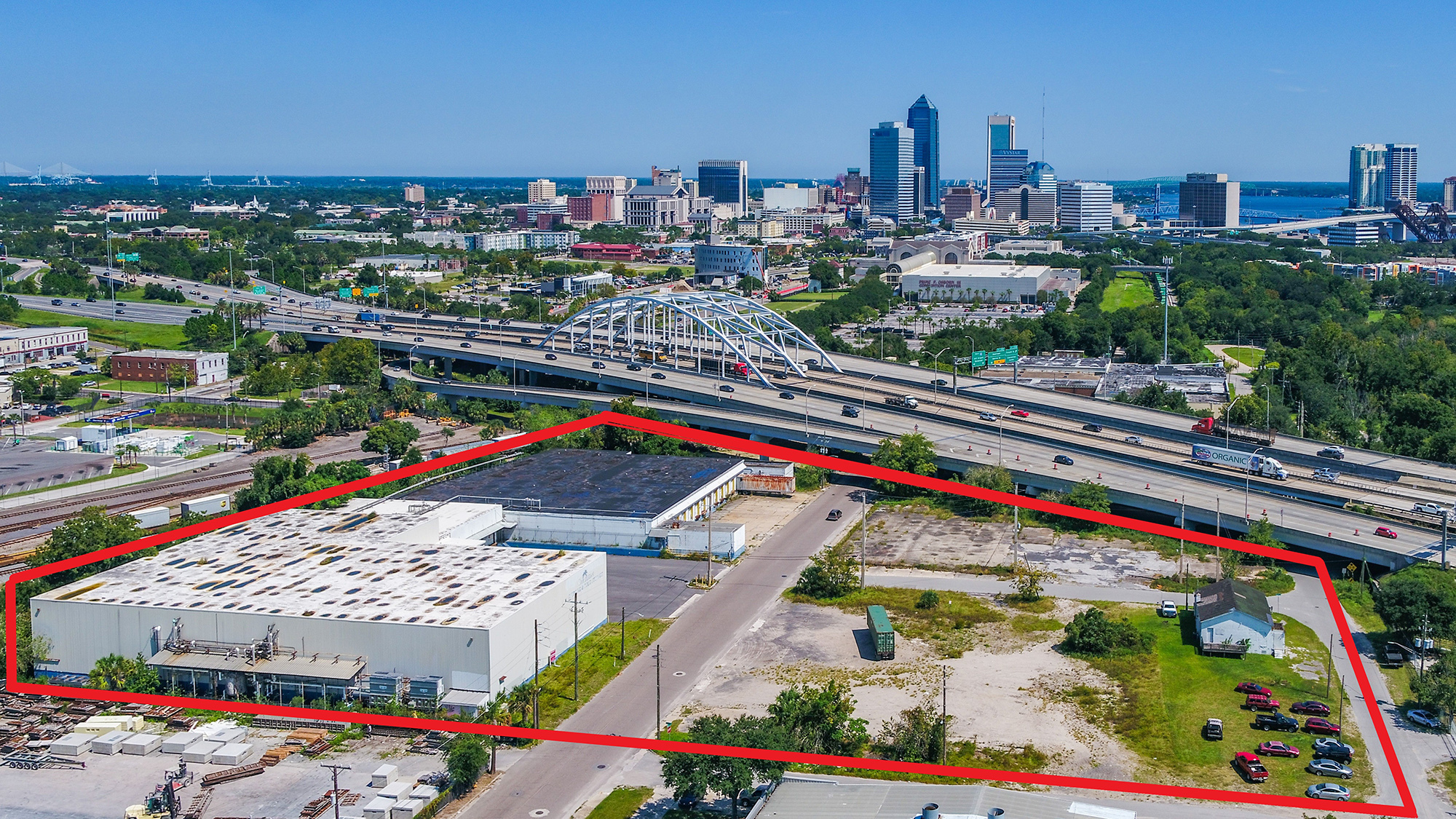 "We feel there is demand for creative alternative healthy office space in the market," Stanly previously said.
Auld & White Constructors LLC is the general contractor of the project. Design Cooperative LLC is the architect. Almond Engineering is the civil engineer.
95 Arch Partners LLC is developing the 5.47-acre project at Dennis and Ives streets. It bought the property in September 2019.
Property records show several existing structures total about 72,000 square feet.
The largest buildings on the site were developed in 1965 and 1985, with an office developed in 1945.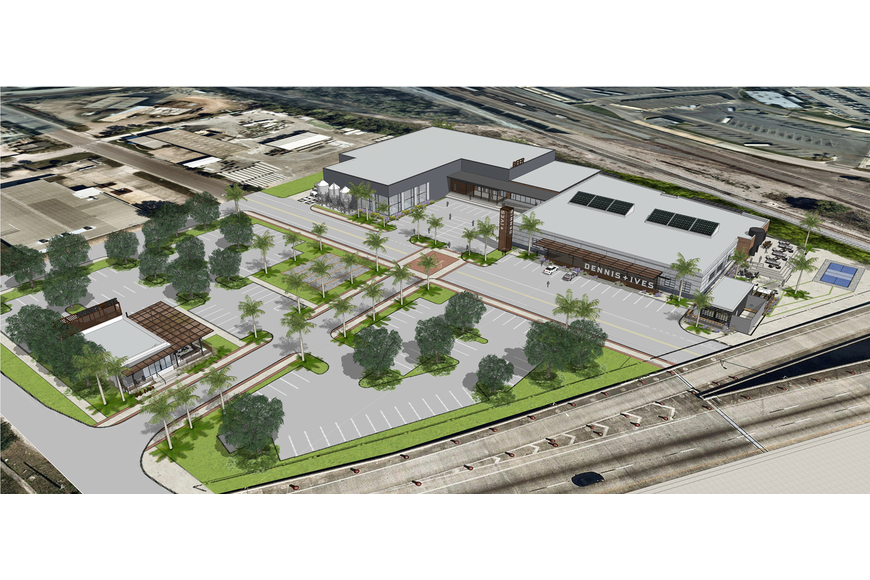 The city is reviewing permit applications for Auld & White to renovate about 30,000 square feet into shell creative office space at a cost of almost $1.7 million. That is Phase 1A.
From the demolished structure, Stanly said the group is salvaging the refrigerant and racking systems and that the demo and salvage work will be completed early next year.
For the creative office space, Stanly said his group will replace the roof, cut new windows around the building, install new mechanical systems, improve the on-site parking and activate the common areas around the exterior of the building.
He said the office tenant spaces will be completed by the third quarter of 2021.
"New single-story office space with outdoor amenities is in demand in this post-COVID world," he said.
Stanly said Phase 1B will focus on converting three adjacent buildings into food and beverage spaces.
The group is talking with a coffee shop for its 1,000-square-foot free-standing cafe building on the east side of the office building.
It is seeking a "tacos and tequila" restaurateur for a 2,000-square-foot building at 96 Ives St.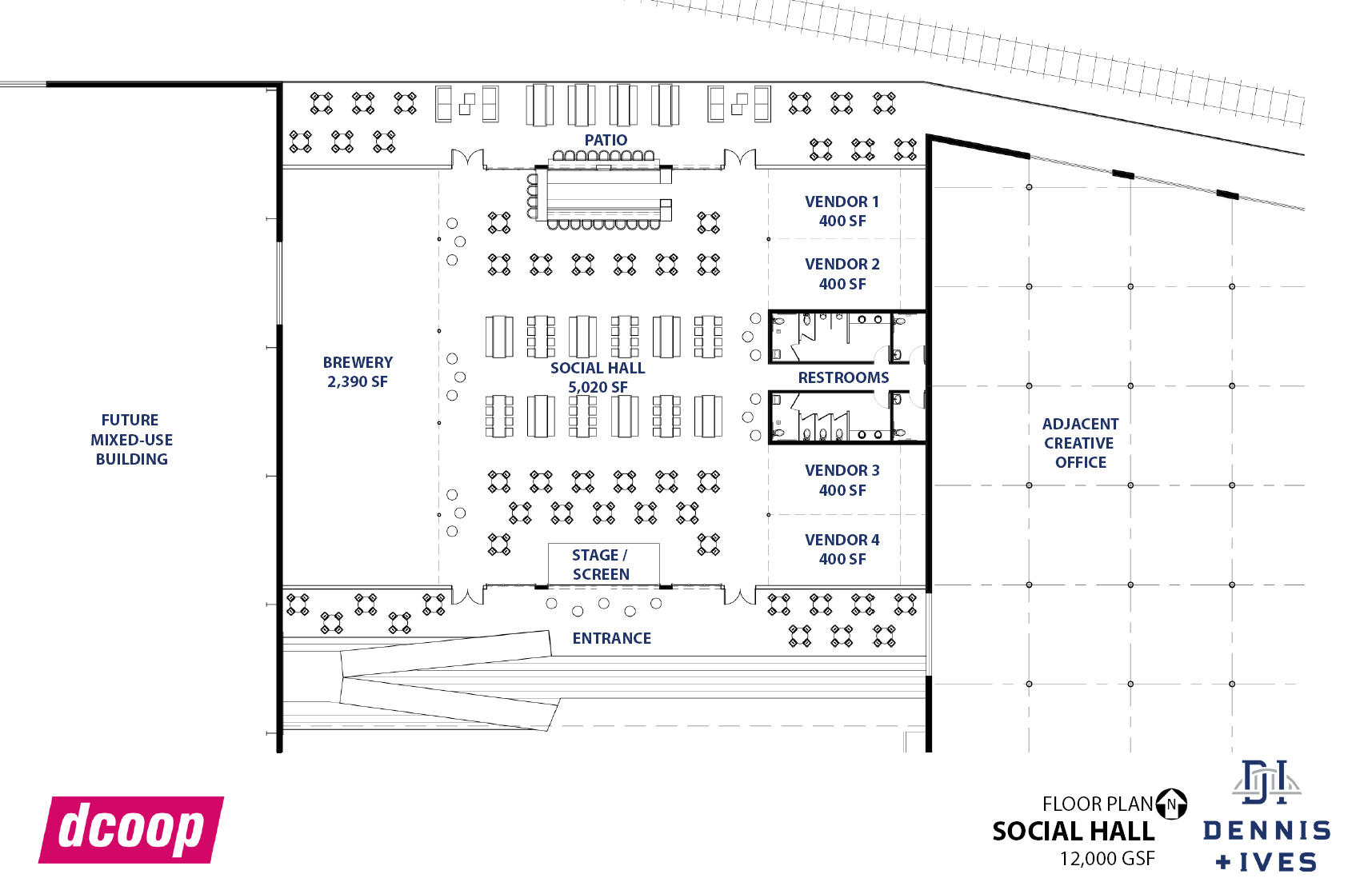 There's a 12,000-square-foot social hall concept on the west side of the office building to be anchored by a 3,000-square-foot brewery with four bays for a mix of food operators. The group added the social hall based on feedback and market demand.
In July, developer 95 Arch Partners filed civil engineering plans with the city for the proposed development.
The 95 Arch Partners QOZ Fund LLC ownership and development team comprises Tom Finnegan of Charleston, South Carolina; Stanly, managing member of Blackwater Capital LLC in Jacksonville; and former Jacksonville resident Ken Grimes, senior managing director and partner of Patterson Real Estate Advisory Group in Charleston.
Dennis + Ives is in a federal Qualified Opportunity Zone, which could provide tax benefits to investors. The 95 Arch Partners QOZ Fund advises potential tenants to consult with tax professionals for guidance.
The Dennis + Ives site is next to I-95 and the arch bridge, a visual worked into the Dennis + Ives logo. It also is near I-10.
Dennis + Ives is named for the cross streets. The properties are at 1505, 1620, 1710 and 1720 Dennis St. and 74, 76 and 96 Ives St.
Property records show they contain connected 38,029- and 32,214-square-foot warehouse and cold storage buildings, a 1,166-square-foot office and another 1,000 square feet of warehouse space.