Tru by Hilton is up to six targeted locations in the Jacksonville area with the newest proposed in the Southpoint area along Lenoir Avenue, plans show.
The brand concept opened in the Town Center Promenade in January 2019 and has another under construction in Mandarin.
Tru by Hilton spokeswoman Elisha McNeil provided a status update on the area plans:
• Tru by Hilton Jacksonville St. Johns Town Center at 4640 Tropea Way in Town center Promenade opened Jan. 15, 2019. It has 98 rooms.
• Tru by Hilton Jacksonville South Mandarin is under construction at 2970 Hartley Road and is scheduled to open in winter 2021. It has 106 rooms.

• Tru by Hilton Jacksonville Airport at northeast Ranch and Airport roads is being planned and will open in winter 2022. Plans show 105 rooms. The developer plans to build another hotel – a 103-unit TownePlace Suites – next door.
• Tru by Hilton St. Augustine I-95 at County Road 208, west of the interstate, is being planned and is scheduled to open in summer 2022. It is designed with 82 rooms.
McNeil didn't have information to share on the Arlington and Southside locations, but plans show:
• A Tru by Hilton in Arlington at 2740 Jane St., east of I-295, that previously was expected to open in 2021. A building permit application shows it at 82 rooms and a construction cost of $3.44 million.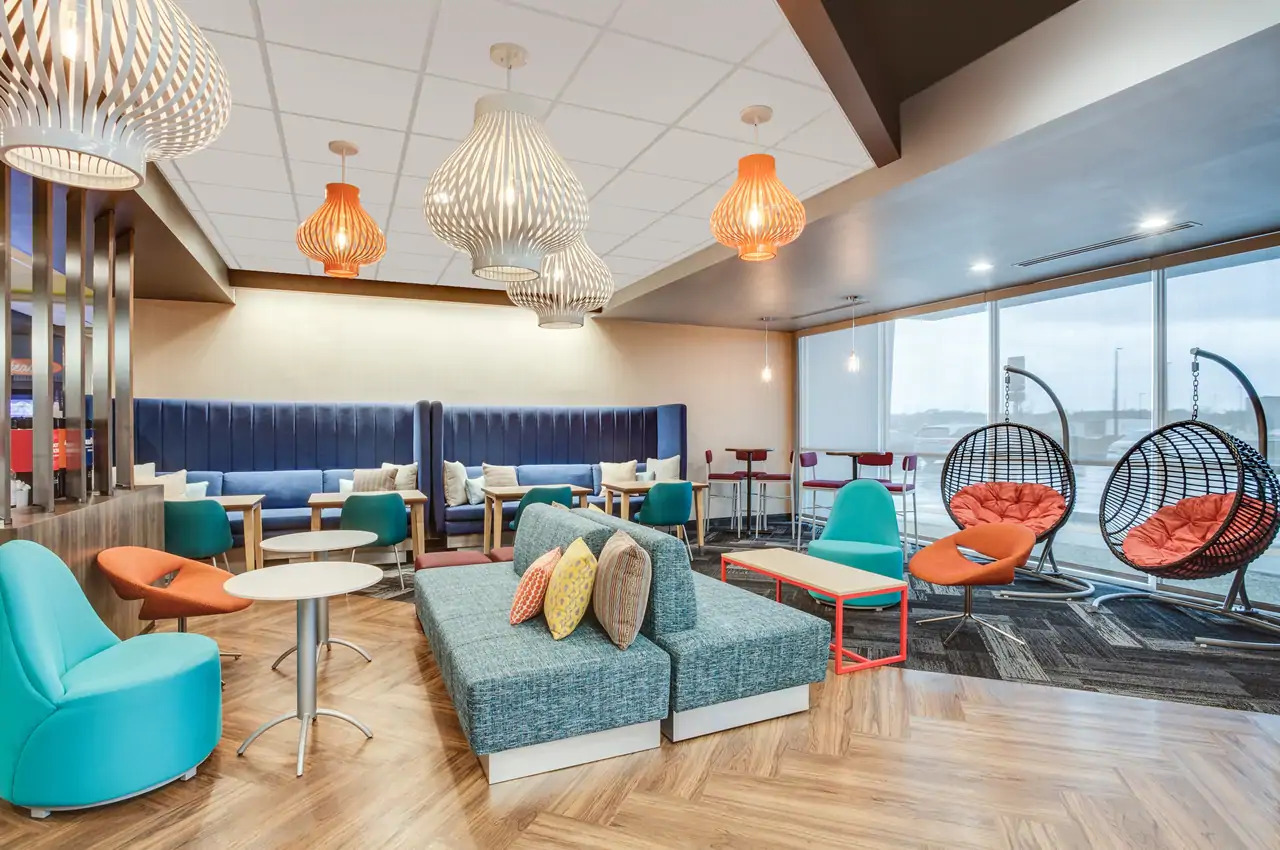 • A Tru by Hilton in Southside at 4945 Lenoir Ave. It is described as 98 rooms.
The Tru by Hilton brand promotes its rooms with "open shelves, doorless closets and wood-like flooring" along with a "large TV and premium channels" that create an open feel.
The hotel offers free breakfast and Wi-Fi, a 24/7 market, a fitness center, a lobby with workspaces along with activities like pool, foosball and board games.
Room rates are available online. For the Town Center hotel, a check for the cost of two adults for a room with one king bed for the night of Jan. 24 is shown as low as $125.
In November, Tru by Hilton opened its 100th hotel in fewer than three years. Hilton Worldwide Holdings Inc. is based in McLean, Virginia.