VyStar Credit Union filed plans with the St. Johns River Water Management District to reconstruct the paved breezeway between its Downtown buildings and parking garage.
The breezeway will replace the existing alley that is used for pedestrian traffic and parking use between the garage and the VyStar Tower at 76 S. Laura S. and the seven-story building next to it at 100 W. Bay St.
An exhibit shows planters, sidewalk and hardscape space.
RS&H Inc. is the civil engineer.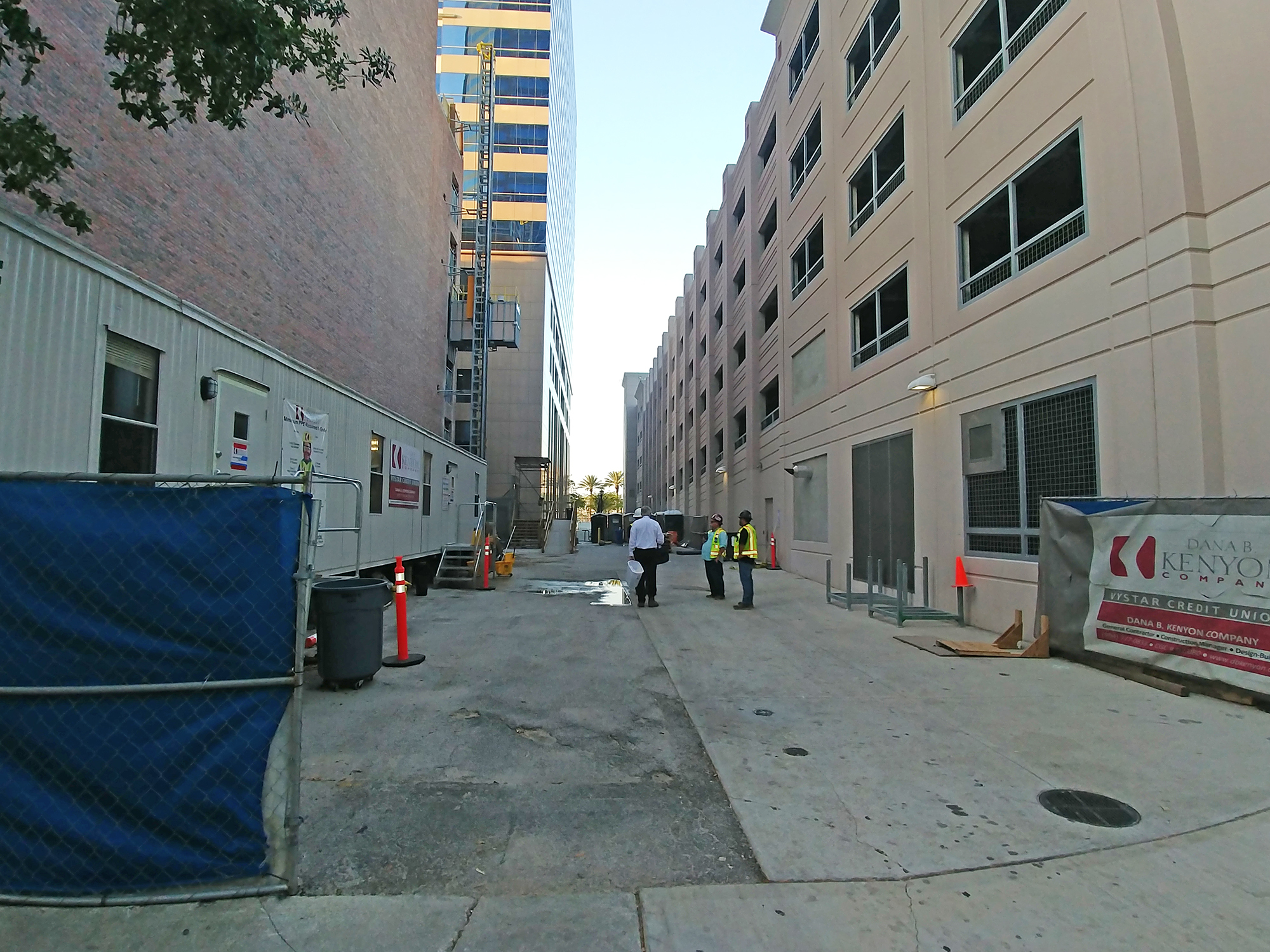 VyStar renovated the tower and is completing renovations of the 100 W. Bay St. building to house its corporate headquarters and about 1,000 employees.
VyStar bought the tower and garage in July 2018 and the West Bay Street building in February 2019.
President and CEO Brian Wolfburg said in June that he expects to create indoor and exterior amenities for VyStar employees, including sculptures; shipping containers to house pop-up retail, like farmers markets; and other features, including at the food truck court along Hogan Street. 
The Bread & Board restaurant owners announced March 6 they will open a food hall on the ground floor of the 100 W. Bay St. building.
The 7,200-square-foot project is designed to include a specialty marketplace called  Bread & Board Provisions, a "farmers-market bazaar of sorts" with culinary offerings and local retailers. The restaurant will be about 5,000 square feet and the marketplace is 2,200 square feet.
Bread & Board owners said seven more Jacksonville-based retailers and restaurants agreed to join the venue.