Summit Contracting Group Inc. is preparing to renovate its new headquarters space in Deerwood Center.
The Jacksonville-based company applied to the city for an interior renovation permit for a $1.7 million project to remodel the two-story, 47,421-square-foot building at 7595 Baymeadows Way.
Barrett Design Inc. of New Mexico is the architect. 
Leaders of Jacksonville-based Summit Contracting Group Inc. bought the building June 6 from Somera Road Inc. Padgett Premiere Property I LLC paid $2.86 million. The Oak Grove Plaza structure, built in 1983, sits on 7.4 acres.
Summit is led by Marc and Nicole Padgett. Summit Contracting Group says on its website it is the nation's largest multifamily general contractor, having built more than 350 multifamily projects nationwide with emphasis in the Southeast U.S., including Florida, Georgia, South Carolina, North Carolina, Tennessee and Virginia.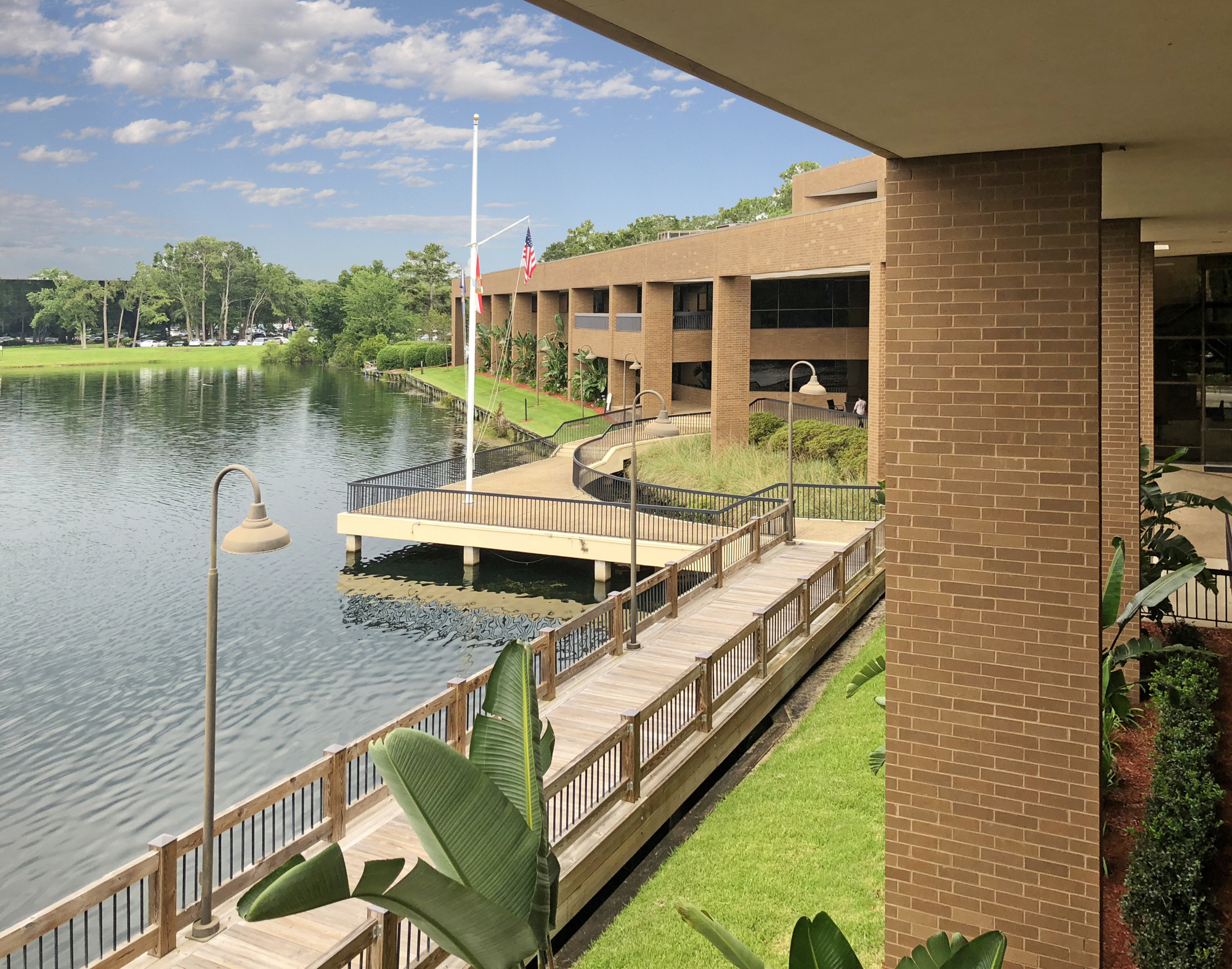 The Deerwood Center upgrades include adding flooring, walls, ceilings, lighting, cabinetry, plumbing fixtures and appliances. One set of new exterior doors and a new roll-up garage door will be added, while other existing windows and doors will remain.
In addition to offices, a lounge and break room and other office functions, the first floor includes a prototype apartment unit. 
In July, the city approved a building permit for Summit to start interior demolition on the first floor in the north wing of the building. A letter to the city referred to "what will be our new office building."
Summit Realty Partners LLC is listing the nine-story, 72,000-square-foot Summit Tower at 1000 Riverside Ave., where Summit is based, for sale at $14 million.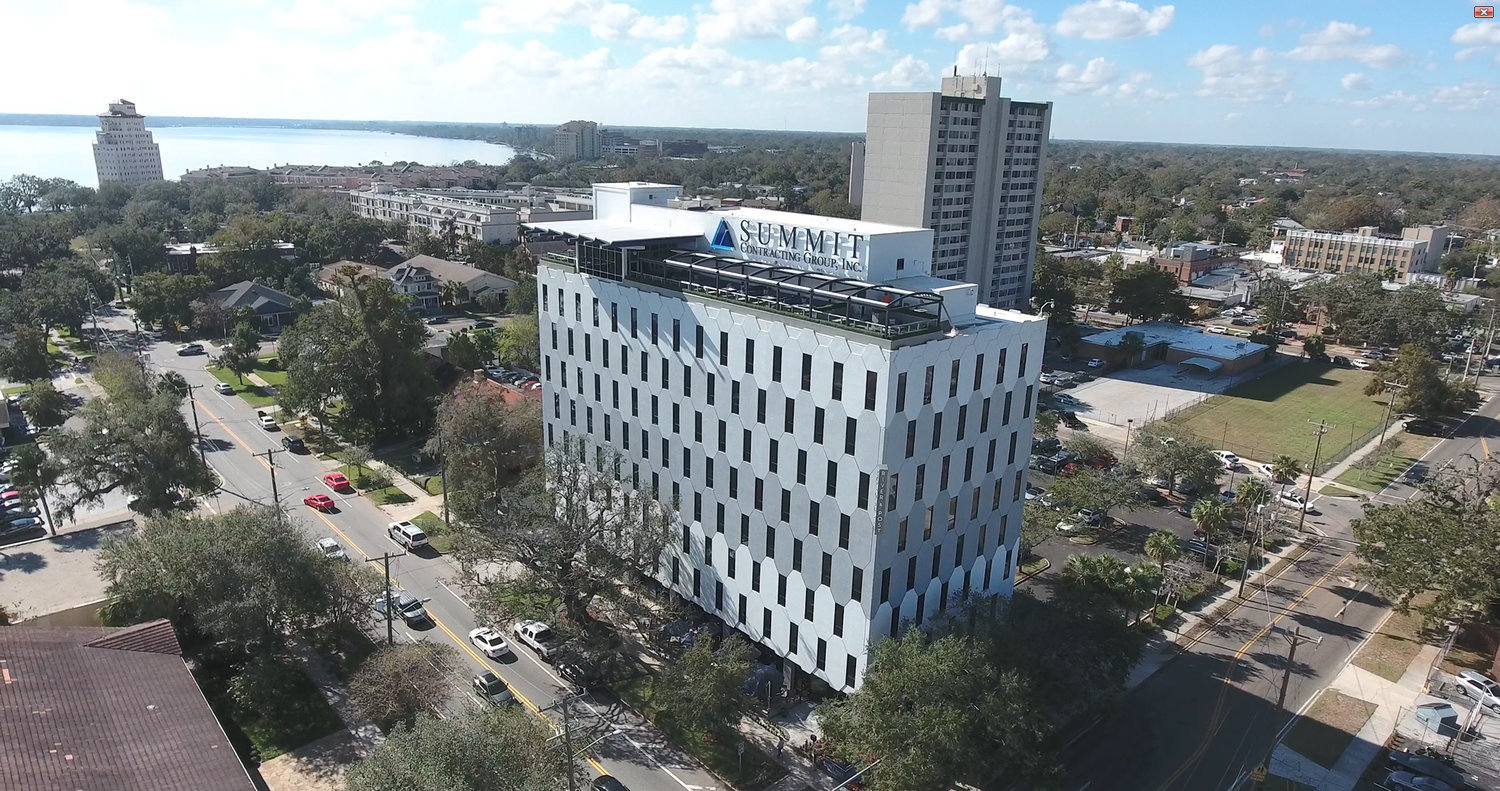 The ownership groups of Summit Tower, the Deerwood building and Summit Contracting Group share leadership.
Summit groups use about 30,000 square feet in the tower, the sale listing shows, so the Deerwood Center building allows for expansion. 
The groups use three floors in the tower.
Summit Director of Client Relations Aaron Trascritti said in July the Deerwood purchase was for growth.
Trascritti said Summit will renovate the Deerwood building for offices, a showroom, a full kitchen and other uses.
"We plan to renovate the new campus within the next year or so," he said. "It's really just for our company to be able to continue growing."
Trascritti said then that a tenant operates in part of the Deerwood Building. The lease is up in May.
"Summit has been getting bigger and has continued to grow and we are getting to a point where we need more space for our own people," Trascritti said.