It's a big step for a long-awaited project.
Developer Regency Centers Corp. applied for construction permits Oct. 16 for the East San Marco retail center that will be anchored by Publix Super Markets Inc.
"Our commitment to this project has remained unchanged since we first started planning East San Marco," said Eric Davidson, Regency Centers senior manager of communications.
"We look forward to bringing a high quality, essential needs center to the area, and continuing the necessary steps to make it a reality," he said by email Oct. 16.
It's been almost 20 years in the making. Davidson could not immediately provide a completion date.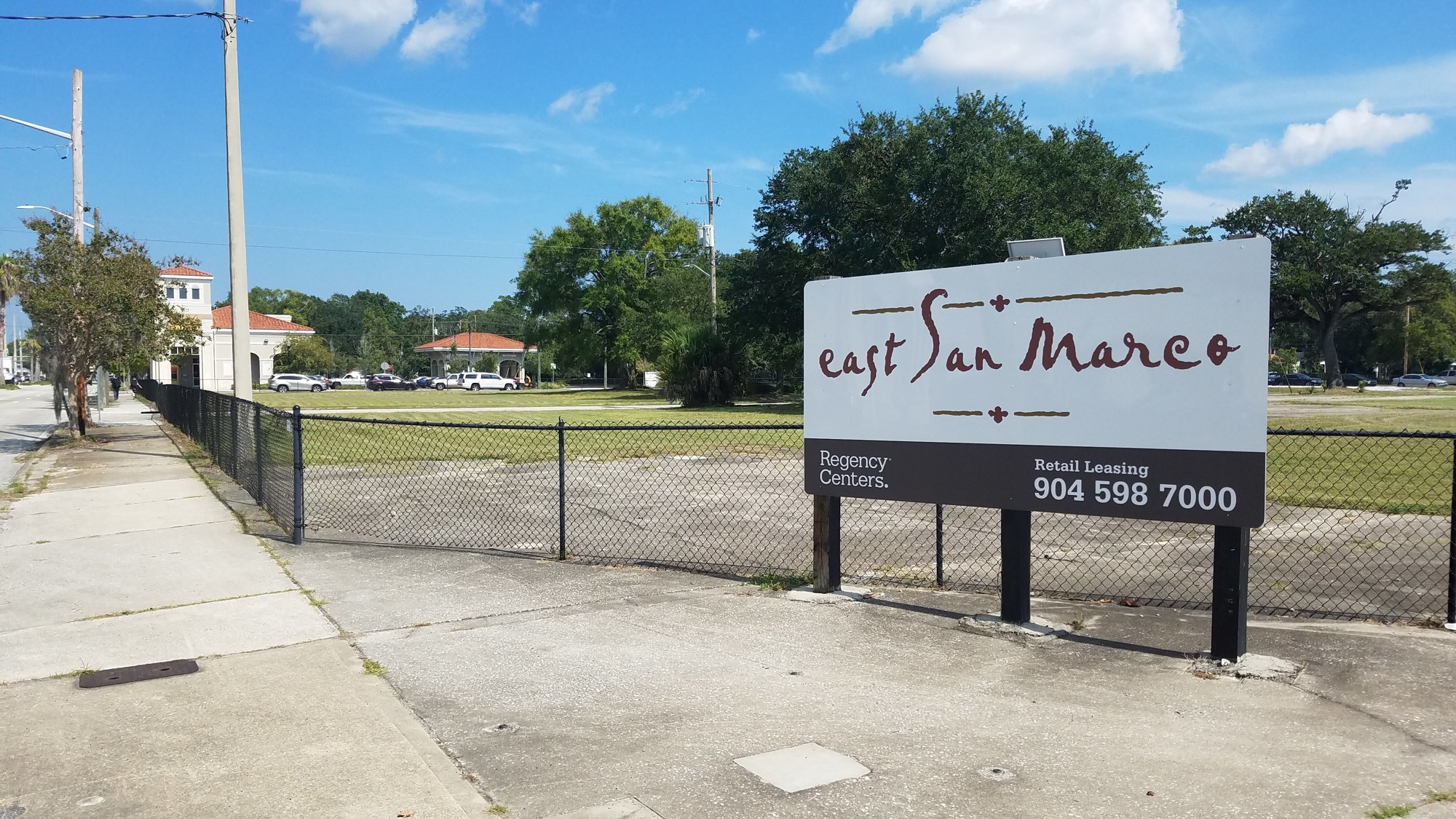 Jacksonville-based Regency applied for four permits for Publix, a Publix Liquors store and two retail buildings at construction costs totaling $9.7 million.
That cost will be higher when other work, including interior build-out, is approved.
Regency will develop the 3.25-acre site at 2039 Hendricks Ave, at the southeast corner of Atlantic Boulevard and Hendricks Avenue.
Permit applications show:
• A two-story building totaling 76,588 square feet, topped by a 39,000-square-foot Publix on the top floor and parking on the bottom at a cost of $7 million.
• A two-story retail building totaling 8,665 square feet at $1.25 million.
• A one-story retail building of 9,951 square feet at $1.2 million.
• A 1,436-square-foot Publix Liquors store at $250,000.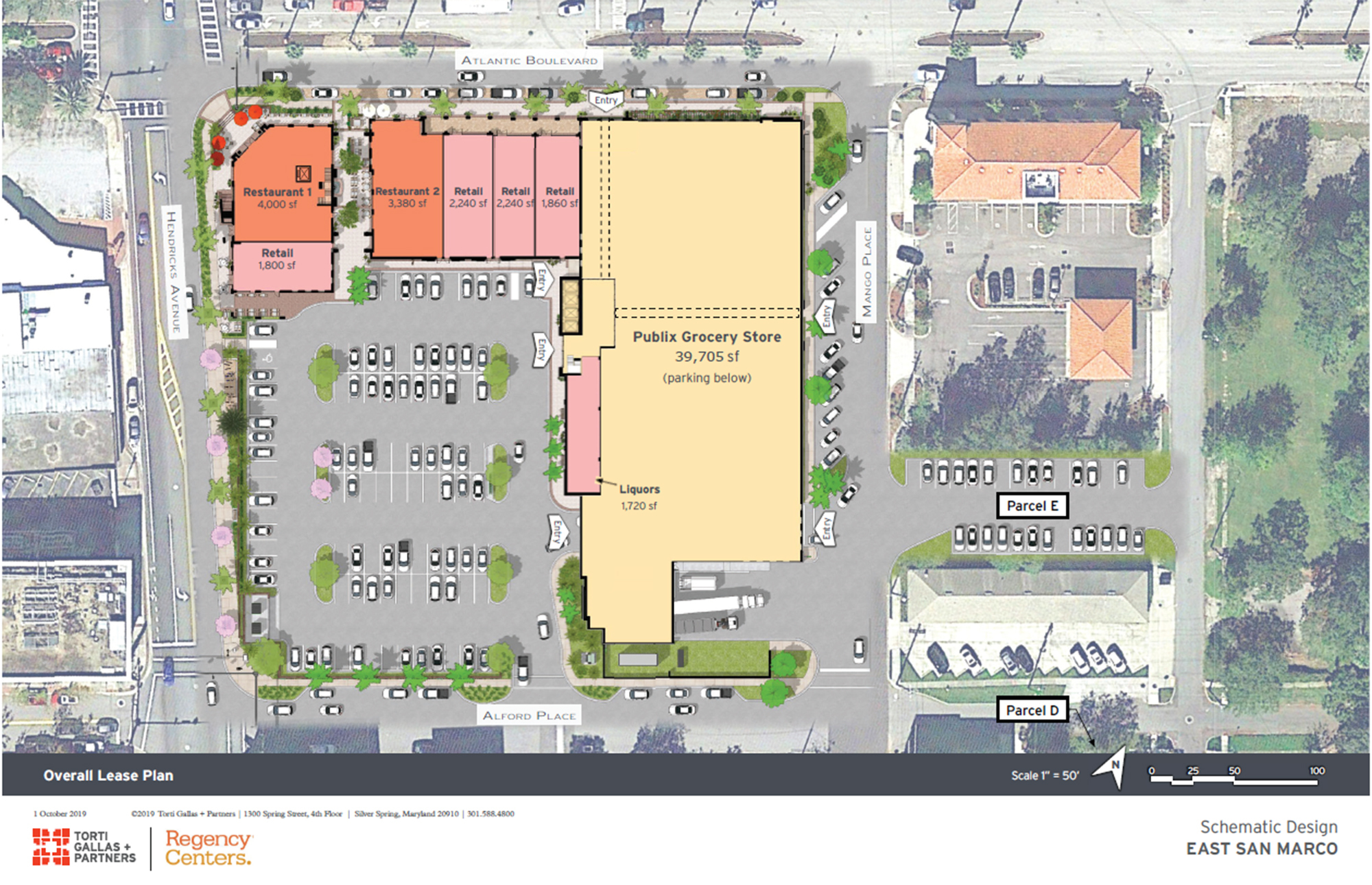 Fisher and Associates LLC of Clearwater is the architect. Codes-ABC Inc. is providing code-compliance review for the East San Marco project.
San Marco merchants, customers, residents and visitors have been noticing work at the East San Marco site for stormwater and other preparations.
Regency Centers and England-Thims & Miller Inc. submitted civil engineering plans to the city and St. Johns River Water Management District in May for the project.
Despite a slowdown from COVID-19, "everything is still progressing and we hope to file for permits later this year," Davidson said then.
In 2002, initial discussions surfaced about a Publix and mixed-use development on the site. In 2006, Regency Centers and The St. Joe Co. announced the project, including Publix and condominiums.
The project was delayed by several factors, including the recession and a residential development partner that pulled out of the deal in 2017.
The city approved previous designs that included apartments and town houses. In 2018, Regency Centers Chairman and CEO Martin E. "Hap" Stein said the project would continue but with just the shopping center.
There will be far fewer residences than approved in 2014. Other developers will build those.
After almost two decades of stops and starts, Regency Centers disclosed the latest plans a year ago.