Dallas-based Briggs Equipment Inc. so far has indicated an investment of $4.8 million into its new operation at 2525 Philips Highway, becoming another example that the area referred to as San Marco East is attracting redevelopment as well as new construction.
Briggs Equipment is a material handling company. The location is off of Interstate 95.
The company has not responded to requests for comment.
The city issued a permit Oct. 16 for North Coast Construction Co. of St. Augustine to renovate the former car dealership building at a cost of $545,000.
It's the next step after the city issued permits totaling job costs of almost $100,000 for site clearing, interior demolition and associated work.
On Sept. 18, Briggs bought the 3.4-acre property and 15,547-square-foot building at 2525 Philips Highway and 2111 York St. from O'Steen Volvo Land LLC for $4.2 million.
On Aug. 20, the Jacksonville Planning Commission approved a zoning exception for Briggs Equipment at the former at Volvo dealership that relocated in 2014. 
The exception allows for outdoor storage of material handling equipment for sale and for rent in the commercial community/general-2 zoning district. 
In 2013, O'Steen Automotive Group Inc. said it intended to relocate its Volvo dealership business more than 11 miles south to 10863 Philips Highway by early 2014.
After that, the Florida Department of Transportation needed part of the existing dealership property for its Overland Bridge project along I-95.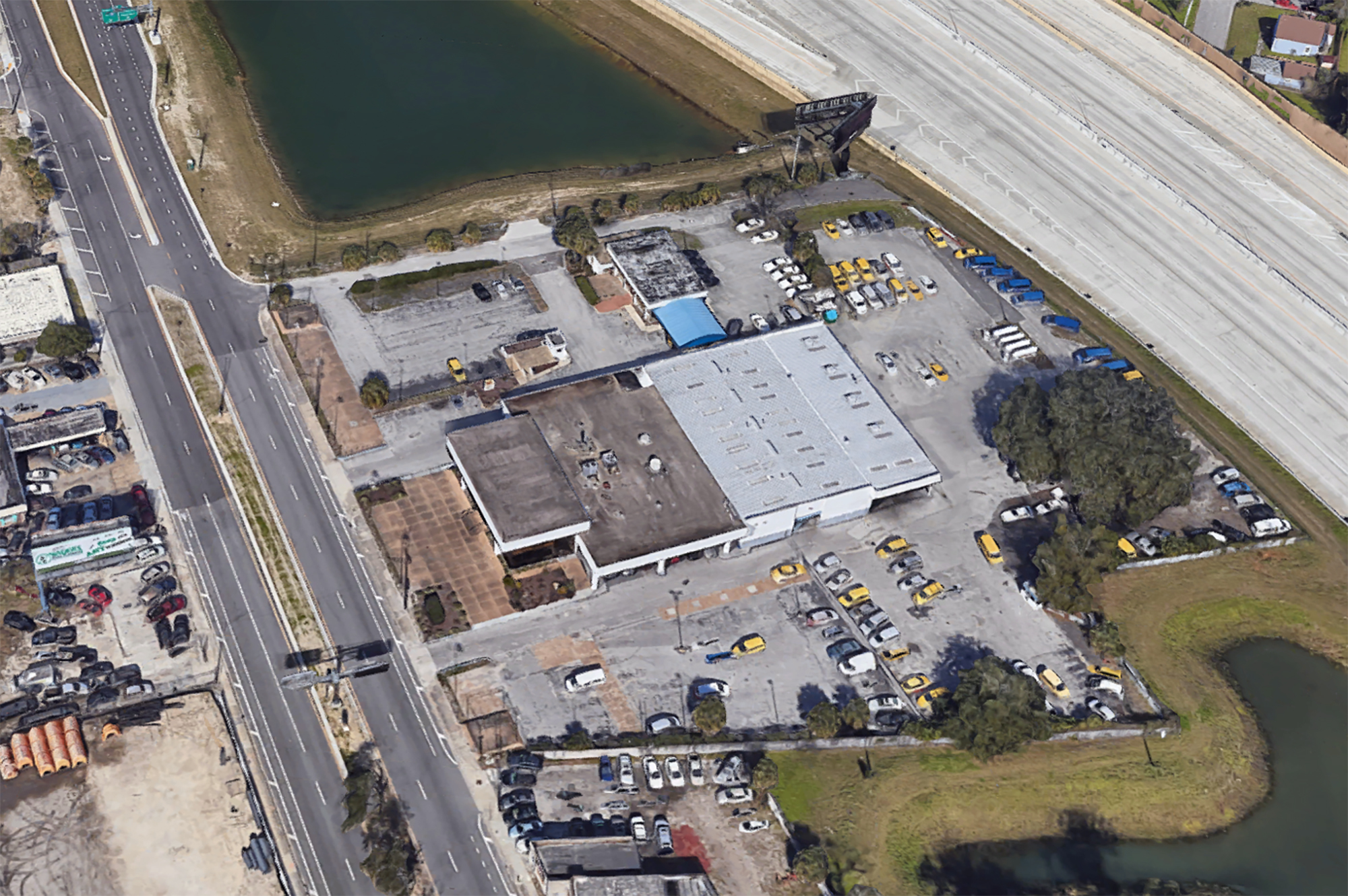 Realco Recycling Co. Inc. is the demolition contractor and North Coast Construction is the project contractor for the Briggs redevelopment. Design Development Architecture Inc. of Middleburg is the architect.
The Jacksonville representative for Briggs is shown as Ladson Montgomery, president of PRG Developments Inc. of Jacksonville.
The Briggs website shows it has Jacksonville locations at 6855 Phillips Industrial Blvd. and 6907 Broadway Ave.
The Briggs Philips Highway project is near Chance Partners LLC's new apartment developments – San Marco Promenade and The Exchange and Barlow.
It also qualifies as part of the San Marco East Business Association, an alliance of businesses along the mile of Philips Highway from I-95 south to Emerson Street.
The group formed to improve the aging area and its neighborhoods.
Restaurants, motels and a shopping center anchored that corridor but lost their luster after I-95 drew traffic off of Philips Highway and commercial and residential development spread south.
While Briggs is near the north end of the former "miracle mile," the southern end is the site of both the San Marco East Plaza and a new Aldi grocery store.
At one corner of Emerson Street and Philips Highway, what opened in 1960 as the Philips Highway Plaza has transitioned as a shopping center to Market Square Mall and then to office uses as 95 Central Business Center and Metro Square office park.
Dallas-based Prescott Group acquired the 38-acre property at 3563 Philips Highway in early 2019 and rebranded it as San Marco East Plaza.
It comprises 470,000 square feet of office and retail space among eight buildings.
Prescott Group founder and CEO Jud Pankey said in October 2019 when announcing upgrades and rebranding to San Marco East that his group joined the San Marco East Association.
"They want to make it better," Pankey said. "We appreciate what people are doing trying to upgrade those land uses."
Opposite the San Marco East Plaza will be a new Aldi grocery store that is under construction at the site of a former Wells Fargo office, which was demolished.
San Marco East is not to be confused with East San Marco, a retail development planned near the San Marco Square shopping district.
The city is reviewing building permits for East San Marco, which is designed to be anchored by a Publix Super Markets Inc. grocery store.