The city issued a permit Aug. 25 for a 408,600-square-foot speculative warehouse in North Jacksonville at a construction cost of almost $14.7 million.
Webb Southeast Construction Corp. of Orlando is the contractor for the project on 25 acres at 10760 Yeager Road in Imeson International Industrial Park. 
Imeson International Industrial Park Inc. filed plans with the city in January for the warehouse at northeast Main Street and Zoo Parkway.
The Orlando-based developer proposes a warehouse with 74 rear loading docks and 95 trailer parking spaces along with 212 – expandable to 425  – parking spaces.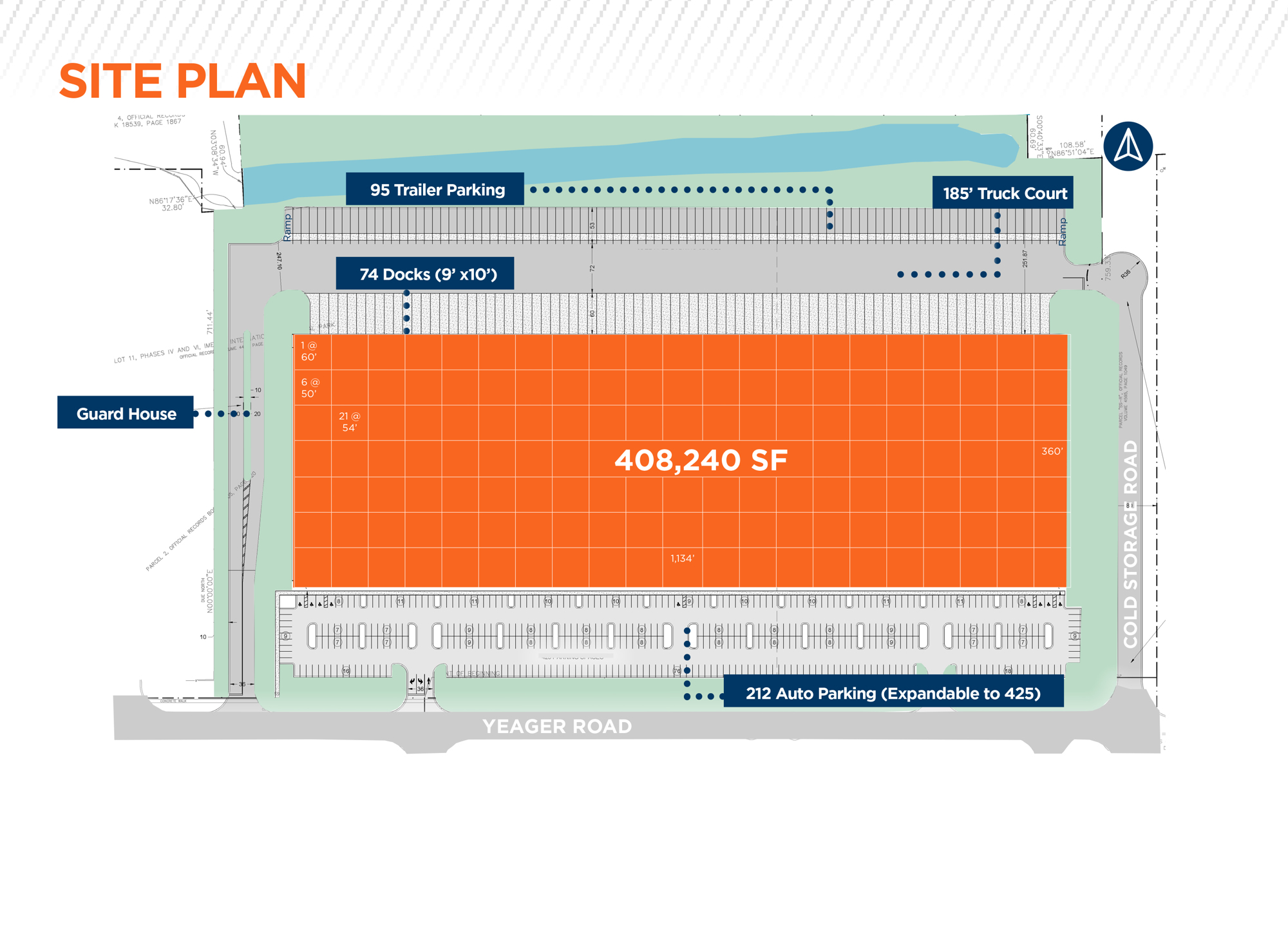 No tenants are identified. Building plans show it is being built on a speculative basis for single-tenant storage occupancy. A separate permit is needed if the building changes to multitenant.
Imeson International Industrial Park Inc. President Dan Webb said by email July 8 the structure is a speculative building with a minimum tenant size of 100,000 square feet.
He anticipates completion in the second quarter of 2022.
Cushman & Wakefield of Florida Managing Director Tyler Newman and Senior Director Jacob Horsley are representing the landlord.
Webb said Aug. 26 he has interest from tenants, but no signed leases.