Starbucks Coffee Co. intends to open at the Davis Building at Mayo Clinic in Jacksonville.
R.A. Heath Construction LLC of Dacula, Georgia, is the contractor for the $428,450 project to renovate 1,413 square feet of space on the first floor at the eight-story building at 4500 San Pablo Road S.
The Davis and Cannaday buildings are two of the four main patient care buildings.
They are connected by an enclosed walkway.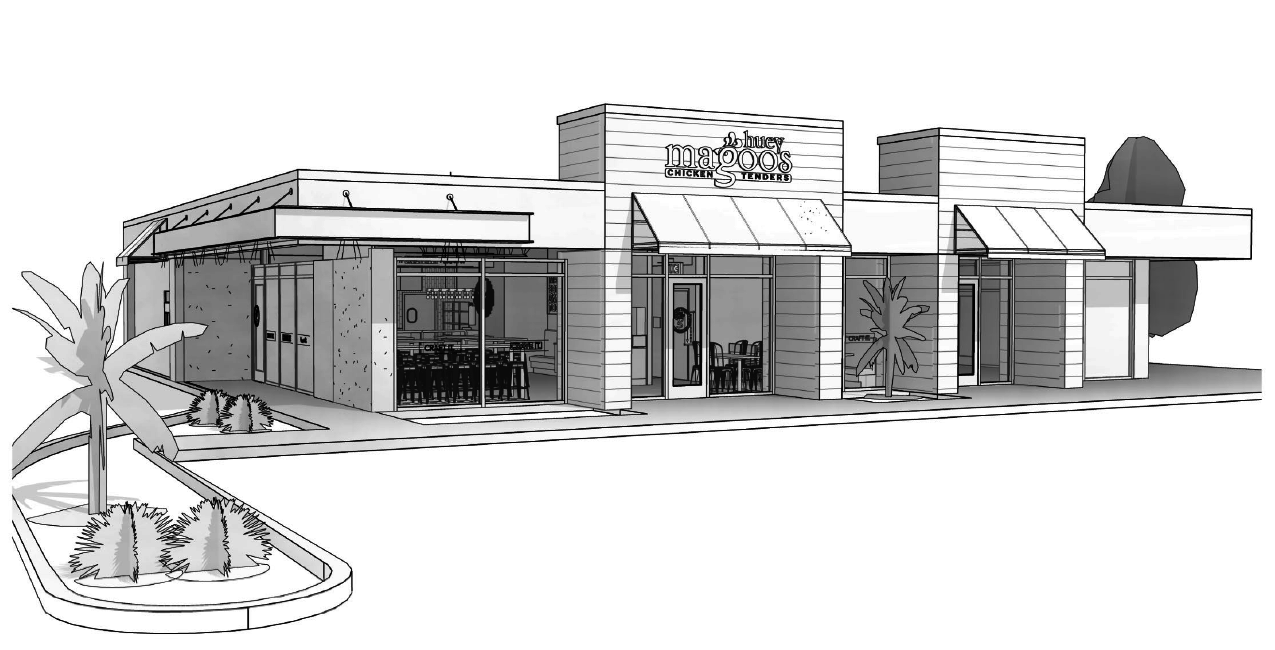 Huey Magoo's in Mandarin
The city is reviewing an application for Kaneco Construction LLC to renovate a former bank for Huey Magoo's Chicken Tenders at an estimated cost of $350,000.
Birdbox Ventures LLC, led by Michael Phillips, paid $915,000 in May for the almost 1-acre site at 10560 Old St. Augustine Road.
It is one of the Duval County franchise owner's first three locations in the area.
The city calculated a mobility fee of $65,082 for a 38-seat restaurant.
Phillips intends to redevelop the 4,000-square-foot building for two tenants, comprising a 2,500-square-foot Huey Magoo's drive-thru unit and a 1,500-square-foot retail user. He wants to open the restaurant Jan. 1.