Loctek Inc. expects to invest at least $10.4 million in building its North Jacksonville distribution center, permits and applications show.
Loctek Ergonomic, which makes work furniture focused on wellness and productivity, intends to use the warehouse as an e-commerce fulfillment center.
The site at 2983 Faye Road is between New Berlin Road and Alta Drive in NorthPoint Industrial Park.
The city received a permit application for Loctek to build a 234,000-square-foot center at a cost of almost $9.5 million. Arco Design/Build of Atlanta is the contractor.
Work is proceeding. The issued a permit Dec. 8 for Arco Design/Build to construct the foundation for the center in North Jacksonville.
The foundation job cost is $302,810. The city issued a site-clearing permit Oct. 26 for the 47.9-acre site at $617,715.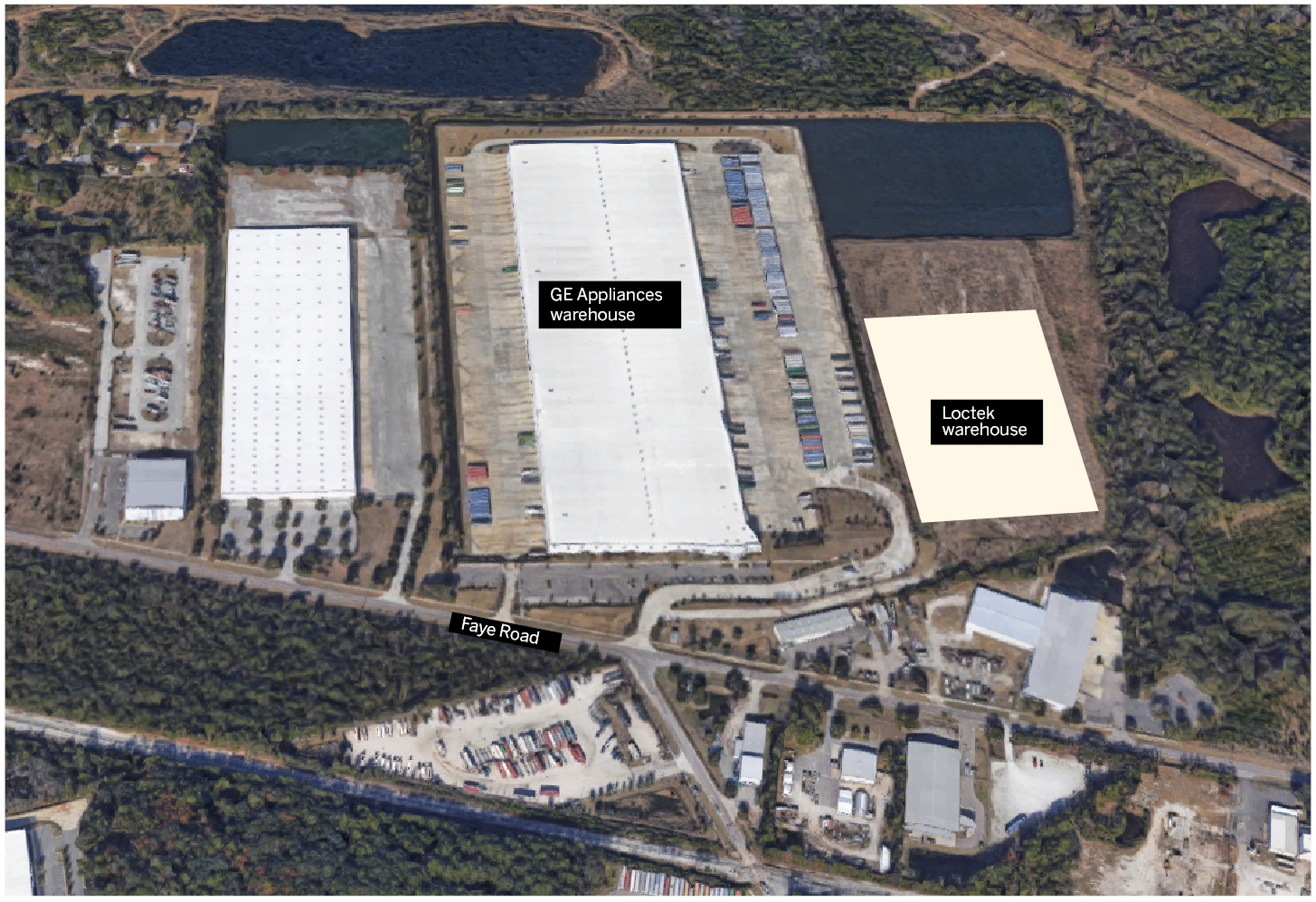 So far, construction costs total almost $10.4 million.
Plans show a future 126,000-square-foot expansion, creating an eventual 360,000-square-foot facility.
Jax2983 LLC, part of Pattillo Industrial Real Estate, is the property owner and developer. Houston Engineering Inc. of Conyers, Georgia, is the civil engineer.
Loctek acquired almost 55.6 acres from Stone Mountain Industrial Park Inc., according to a special warranty deed executed Nov. 9, 2020.
The company has been leasing a 102,409-square-foot building since December at 1350 Tradeport Drive in Jacksonville International Tradeport.
Loctek's U.S. headquarters is in Livermore, California. Loctek Ergonomic Technology Corp. is based in China.
Loctek Inc. Development Manager Lori Wu said Feb. 11 by email that the company occupies the Tradeport structure and will build at the Faye Road site, which is near the JaxPort Blount Island Marine Terminal.
Its products include standing desk converters, mobile carts, desk bikes and monitor mounts.
It has U.S. warehouses in Livermore, California, and Memphis, Tennessee. It has factories in China and Vietnam, according to loctek.us.