The city issued a permit Feb. 6 for Ash Construction LLC to start work on remodeling the former Kmart along 9600 San Jose Blvd. toward converting it into a retail center for multiple uses.
The permit is for interior and exterior work on 16,100 square feet of 95,700 square feet of space at a cost of $762,548.
The work comprises interior demolition, storefront work, roofing and other work to convert the building into an empty shell in preparation for tenant build-out.
Jacksonville-based Ash Properties also wants to expand the building, plans show.
Doherty Sommers Architects Engineers Inc. is the project architect.
Ash Properties did not immediately respond to an email for comment Feb. 8.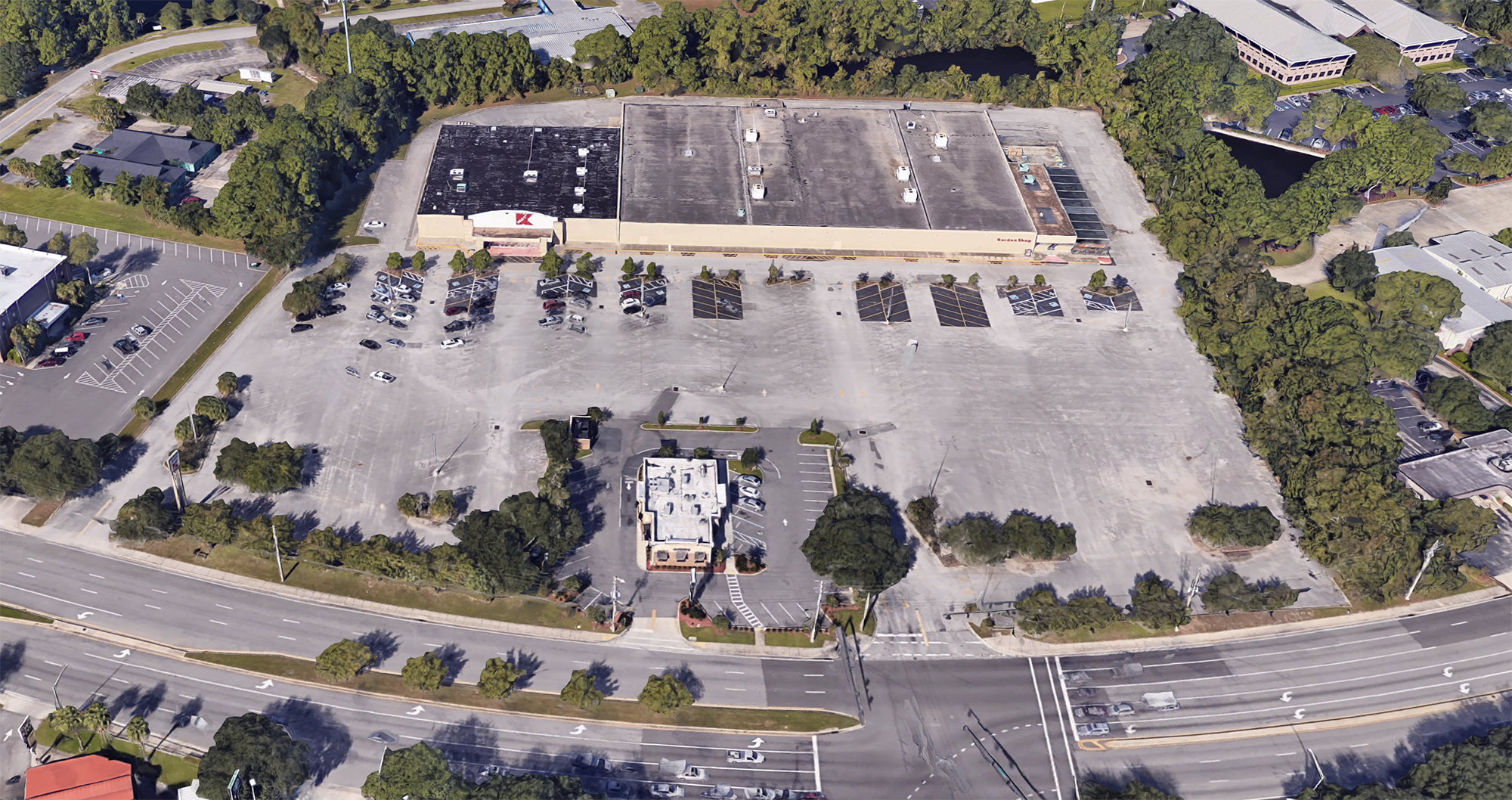 The commercial real estate development company has been working on the project for years.
Through Atlantic Mini-Storage of America Inc., Ash Properties paid almost $4.39 million for the 11.6-acre property Dec. 1, 2015.
Property records show the building was developed in 1979.
Kmart closed there in 2016 but continued to lease the property until parent company Sears Holdings Corp. filed for Chapter 11 bankruptcy protection in October 2018.  
Ash Properties said in October 2019 that it intended to renovate the building for several large and possibly a few smaller tenants. 
The site is at San Jose Boulevard and Old St. Augustine Road. Ash Properties principal Elaine Ashourian said the company will "be beautifying that corner."
The closed Kmart will be enlarged and divided for tenants. The site's parking lot, lighting and landscaping will be improved.
Plans show the building divided into five spaces of 11,450 to 30,905 square feet of space.
They also show a future 7,380-square-foot building in the parking lot.
The 11.6-acre site does not include the separately owned Zaxby's restaurant along San Jose Boulevard in front of the building.
Ashourian and Ash Properties Chief Operating Officer Randall Whitfield previously declined to identify the potential tenants until leases are signed.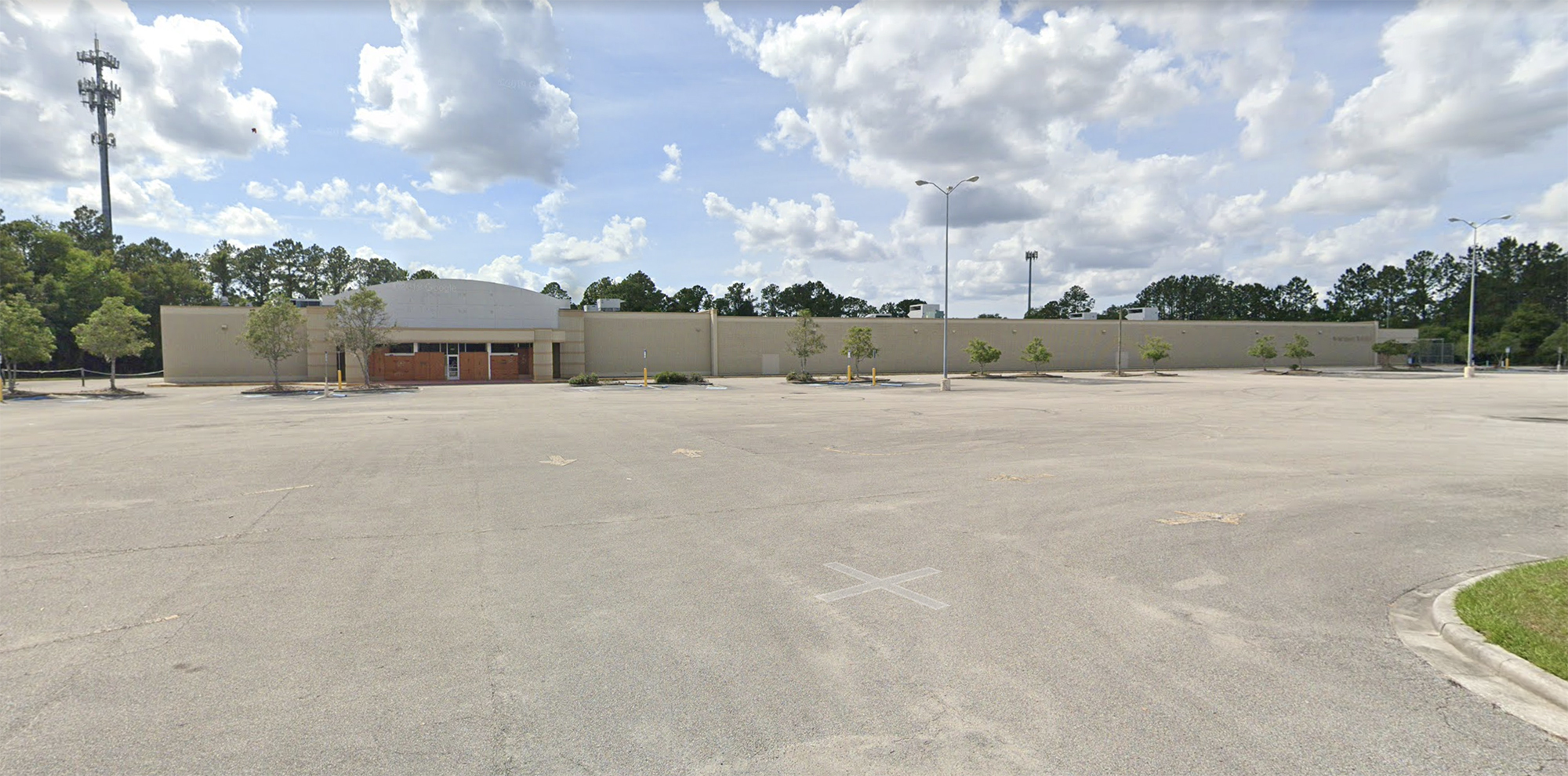 Conceptual site plans indicate possibilities such as dining, groceries and home goods, although Ashourian and Whitfield said those placeholder names aren't necessarily accurate. 
Whitfield said previously he planned for an anchor tenant and three to four smaller "synergistic" tenants that complement one another.
The city issued a concurrency reservation certificate Jan. 13 for the project, shown at 110,686 square feet.
A conditional capacity availability statement specifies that the existing building of 98,252 square feet will be expanded by 12,434 square feet.
Sun-Ray Cinema, an independent two-screen theater in Five Points, announced Sept. 28, 2019, on its Facebook page it would expand with a five-screen theater in the Mandarin building.
Cinema co-owner Shana David-Massett said in December there was no movement on the lease. She said Feb. 8 she did not have any comments about the San Jose project.
"We continue to watch and wait," she said. "Our operations are pretty consuming as we work to move this business forward during the most extraordinary adversity we could have imagined."
With the pandemic, Sun-Ray added drive-in options and announced a contract in January for a permanent one in the Riverside area.
Co-owner Tim Massett said in May that "this pandemic has interrupted things a bit."
Broker Marjorie Seaman, CEO and founder of Seaman Realty and Management Co., represents Sun-Ray Cinema. "This is a transformational deal for Mandarin," she said previously.
Ashourian and Whitfield said in 2019 that Sun-Ray, whose lease was not signed at the time, would take less than 30,000 square feet.