The BDO Jacksonville tax, assurance and financial advisory services office is moving forward on building-out its new space in Riverplace Tower on the Downtown Southbank.
The city issued a permit Nov. 16 for Auld & White Constructors LLC to renovate 14,600 square feet on the ninth floor at the tower at 1301 Riverplace Blvd. at a project cost of $1 million.
BDO intends to move in April 2022 from Brooklyn on the Downtown Northbank.
Jim White, tax office managing partner in Jacksonville, said previously the lease is up next year at 501 Riverside Ave., where BDO leases about 25,000 square feet.
It occupies the eighth floor of the 12-story building.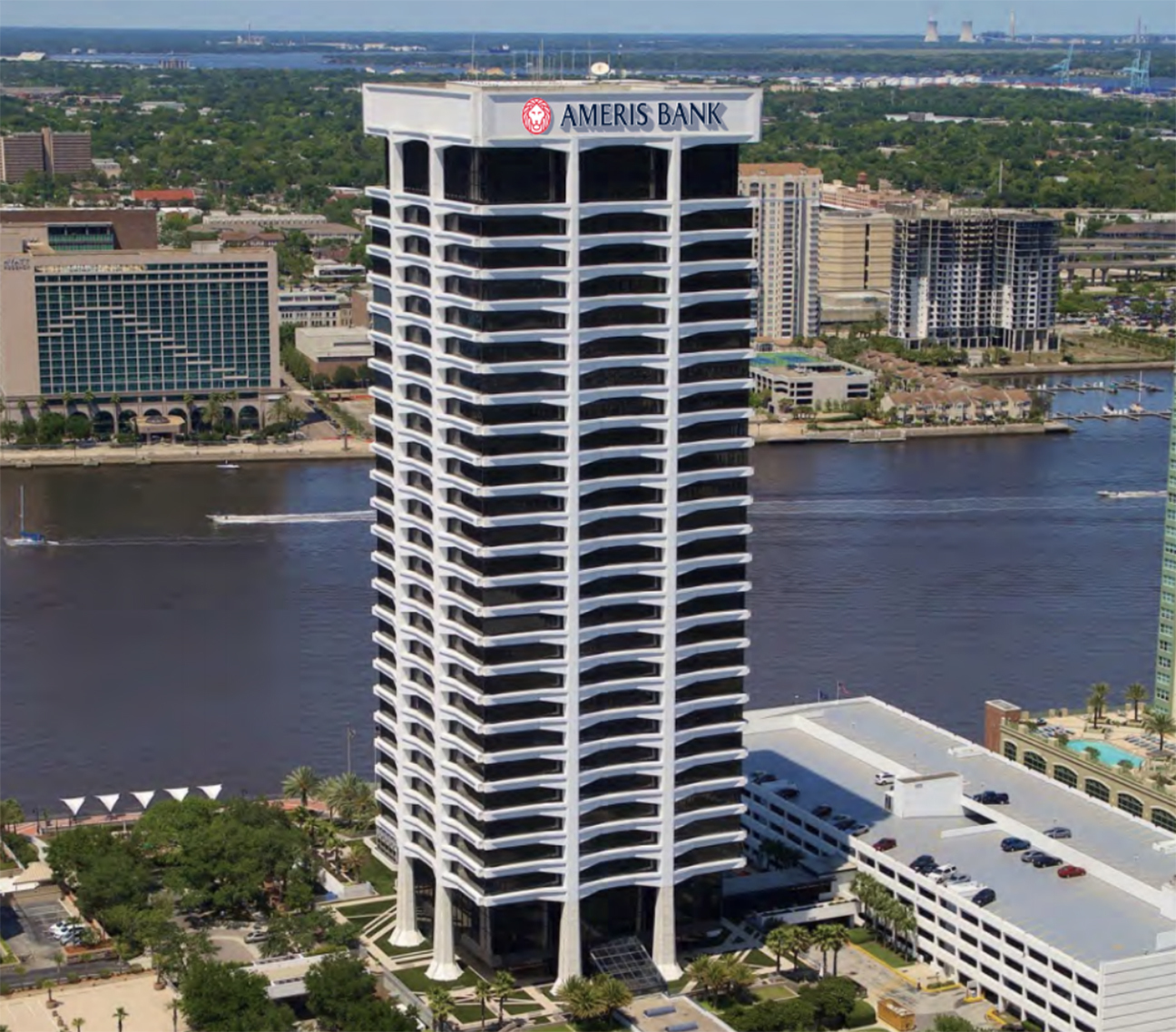 White said the Southbank lease is for 17,501 square feet of space, taking the full ninth floor of the 28-story riverfront tower.
He said BDO has "a completely new concept that we believe really fits how our employees work today."
White said Oct. 28 that plans began before the COVID-19 shutdowns and restrictions, but they fit well within the post-pandemic environment.
Plus, "we really wanted to also be in the Downtown area and continue to be a part of our city's Downtown renewal."
BDO has 96 employees in Jacksonville and intends to hire another 10-12 in the coming months, he said.
White said the "Exceptional Workplace Design" provides choice by providing formal and informal work settings to suit work by individuals and teams.
"Our BDO Flex plan allows employees to choose when, where and how they work and this office is an extension of that philosophy," White said.
"With our more mobile BDO Flex environment, we need less actual desks and more space for collaboration and creativity."
Senior Vice President Mark Montgomery at the Avison Young real estate firm represented BDO in the lease transaction. 
Lingerfelt CommonWealth Partners owns Riverplace Tower through LCP Riverplace LLC. JLL Managing Directors Michael Lofton and Jesse Shimp represent the landlord.