Steinemann & Co. announced Nov. 18 that Costco Wholesale Co. bought about 17 acres at World Commerce Center in St. Augustine to build a 162,000-square-foot store that will include a tire center, liquor store and gas station. 
Costco paid $2.5 million for the property according to the deed recorded Nov. 23.
Steinemann said construction is expected to start immediately with a projected opening at the end of the second quarter of 2022. 
St. Johns County reviewed an application for Costco and an 18-pump fuel facility at 655 World Commerce Parkway.
World Commerce Center is at southwest Interstate 95 and International Golf Parkway. It is home to Ring Power Corp.'s corporate headquarters, Buc-ee's and other retail and office users.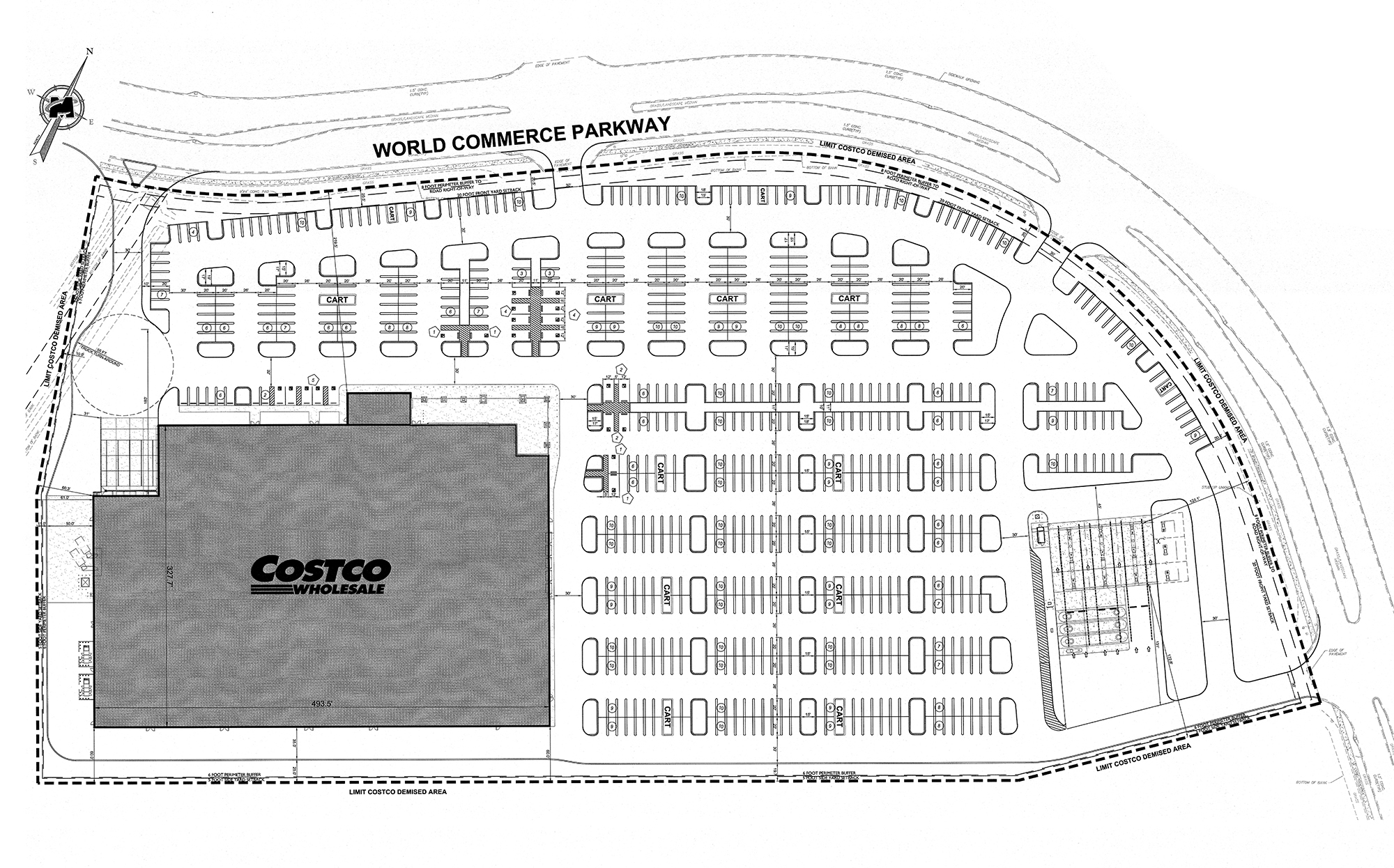 Costco Wholesale is a global retailer with warehouse club operations in eight countries. 
"We are pleased that Costco has chosen World Commerce Center for its new store. Costco is a world-class organization and will be a great addition," Steinemann & Co. CEO Frank C. "Duke" Steinemann Jr. said in a news release.
It would be Costco's third area retail club after the first near St. Johns Town Center in Southside and a second near Collins Town Center in Southwest Jacksonville.
Costco built its first Jacksonville store in 2000 on almost 14 acres at 4901 Gate Parkway, adjacent to The Markets at Town Center. 
And 20 miles west of that, the membership warehouse chain opened its second Jacksonville location in February 2018 on about 16 acres at 8000 Parramore Road, off I-295 and south of Collins Road.
The St. Augustine site is about 22 miles south of the Gate Parkway store.
Costco, based in Issaquah, Washington, owns all three properties. The first two stores are about 164,000 square feet.
Jacksonville-based Steinemann & Co. is a full-service commercial real estate company that provides brokerage, property management, project financing, build-to-suit capabilities, and construction management. 
For more than 30 years, Steinemann & Co. has specialized in the development and renovation of a broad range of commercial real estate properties. 
The release said the management team at Steinemann has collectively managed the acquisition and/or development of projects of more than $1 billion.
Along with World Commerce Center, Steinemann & Co. owns a 170,000-square-foot Class A office building at Sutton Park. It is the developer of San Pablo Place, an office, hotel and retail center with Intracoastal Waterway views. 
Past developments include the Jacksonville Aviation Authority and Ring Power headquarters buildings.