Hwy55 Burgers, Shakes & Fries, a 30-year-old North Carolina chain, intends to open its first Jacksonville area restaurant next year along Commonwealth Avenue east of Interstate 295 in west Duval County.
Area developer and franchisee Jeremy Bond said his group has the rights to open locations in Georgia and North Florida. 
He has two Hwy55 restaurants in Kingsland and Waycross in Georgia that came with the territory.
He expects groundbreaking early next year for a third-quarter opening on the West Jacksonville restaurant.
Hwy55 is a table-service brand started by Kenney Moore as Andy's Cheesesteaks & Cheeseburgers.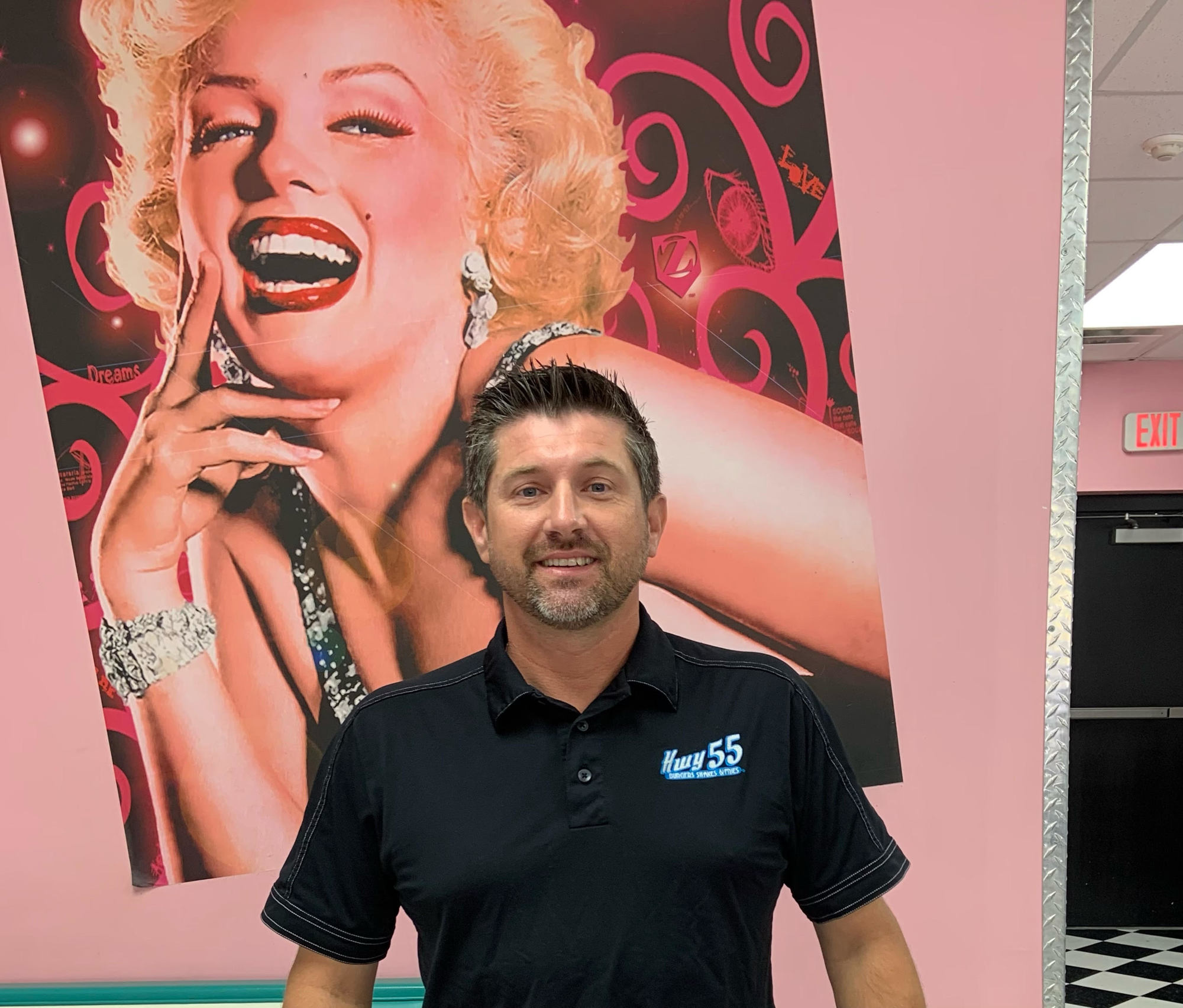 The menu includes burgers; cheesesteaks; chicken cheesesteaks and sandwiches; shrimp burgers and po'boys; salads; hot dogs; BLTs; grilled cheese; platters; kids' meals; sides; and frozen custard, sundaes, shakes and floats.
Adam Wiggins, senior vice president of marketing, said the company has 128 locations on 11 states.  
A dozen are corporate-owned and the others are franchised.
The hwy55.com site says it focuses on eight Southeastern states.
A JEA service availability report shows that Hwy55 plans to build a 2,453-square-foot restaurant on 1.1 acres at northeast Commonwealth Avenue and Danmac Lane, east of Suemac Road.
"I have a lot of other locations in North Florida and South Georgia in the works, and one under construction in Brunswick," Bond said.
Bond has the two locations in Georgia open and five under contract in his territory for completion in 2022, Wiggins said.
Bond said the Commonwealth plans are not finalized. He expects to build a double drive-thru with a store in the 3,600-4,000-square-foot range. Full-service means servers take orders at the table and food is made to order.
"We kind of go a little bit off the beaten path," he said.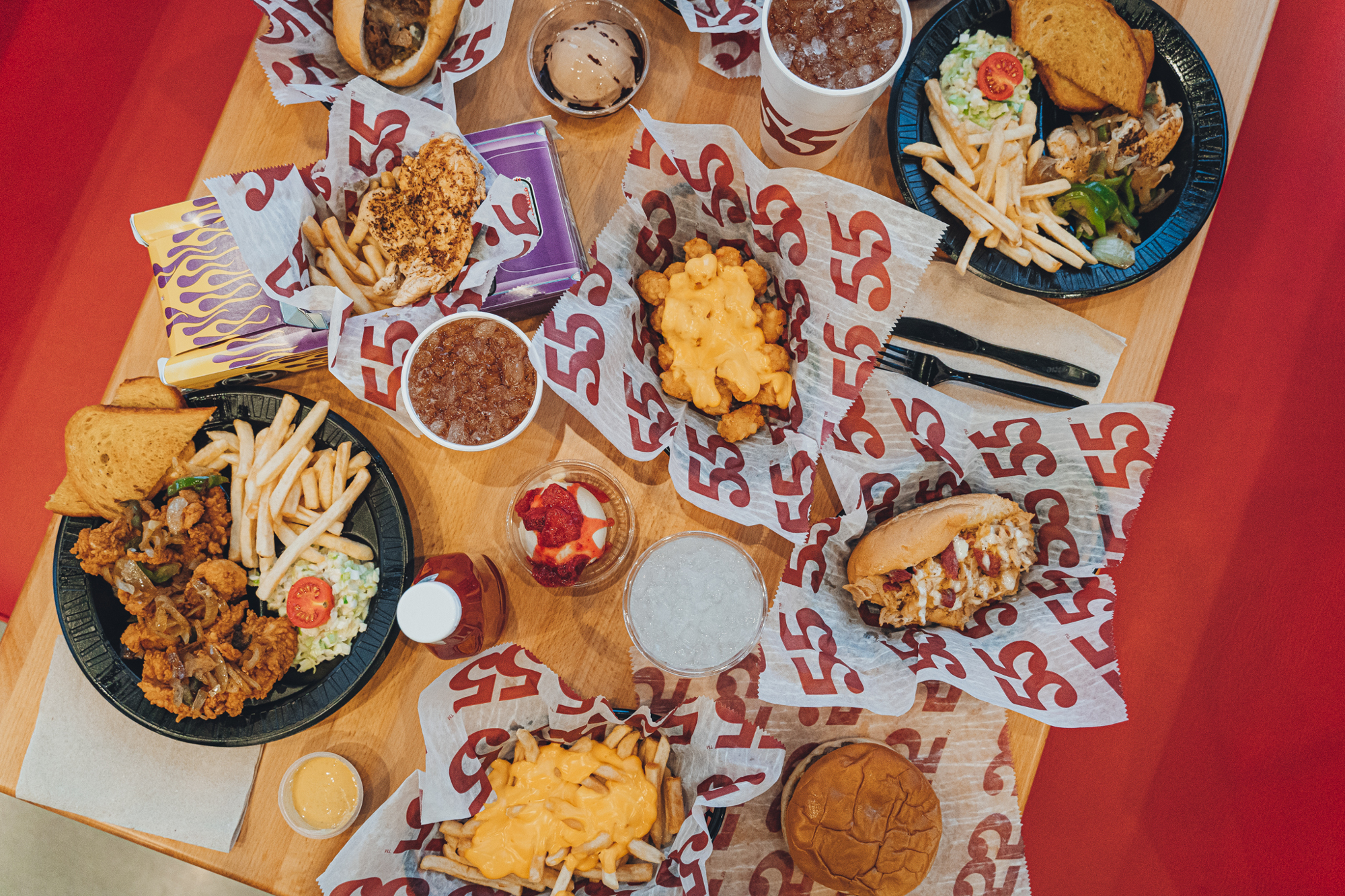 The focus is "love your neighbor."
The restaurant business means more than taking customers' orders at a counter and then "tell(ing) them to go sit down and eat and take care of themselves," he said.
Wiggins said all of the locations have table and sit-down counter service.
The new prototype design has a visible cook line but is farther from the counter than in the older model.
"But you can still see the cooks in action if you sit at the bar," Wiggins said.
He said the biggest difference in the new prototype is it has a full drive-thru. Some of the older restaurants have pickup windows.
Bond said all of his new stores will be the new prototype.
Bond said he is the master franchisee for the area. He develops the property and he and the operator split the business 50-50.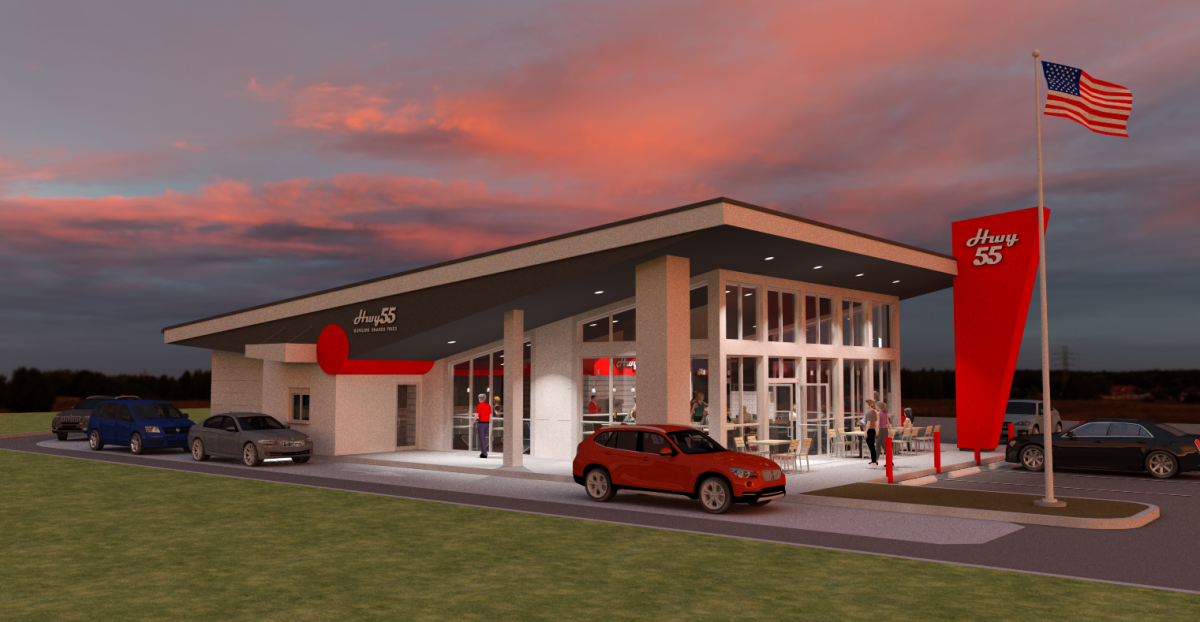 Wiggins said that either Hwy55 corporate or the developer own the sites, with the business then split 50-50 with the general manager.
Bond said he started working at Hwy55 during high school in eastern North Carolina. "And worked my way up," he said "Now I own all of Georgia and North Florida."
The chain is based in Mount Olive, North Carolina, east of Fayetteville.
Bond did not have specifics, but expects 15 to 20 inside tables and six to eight on the patio.
He estimates 80 to 100 full- and part-time employees for opening, including three or four full-time management staff, some full-time hourly employees "and a lot of high-school kids."
"We try to give high-school kids a first job. That's how I grew up in it."
Bond said the company uses technology and real estate professionals to find locations.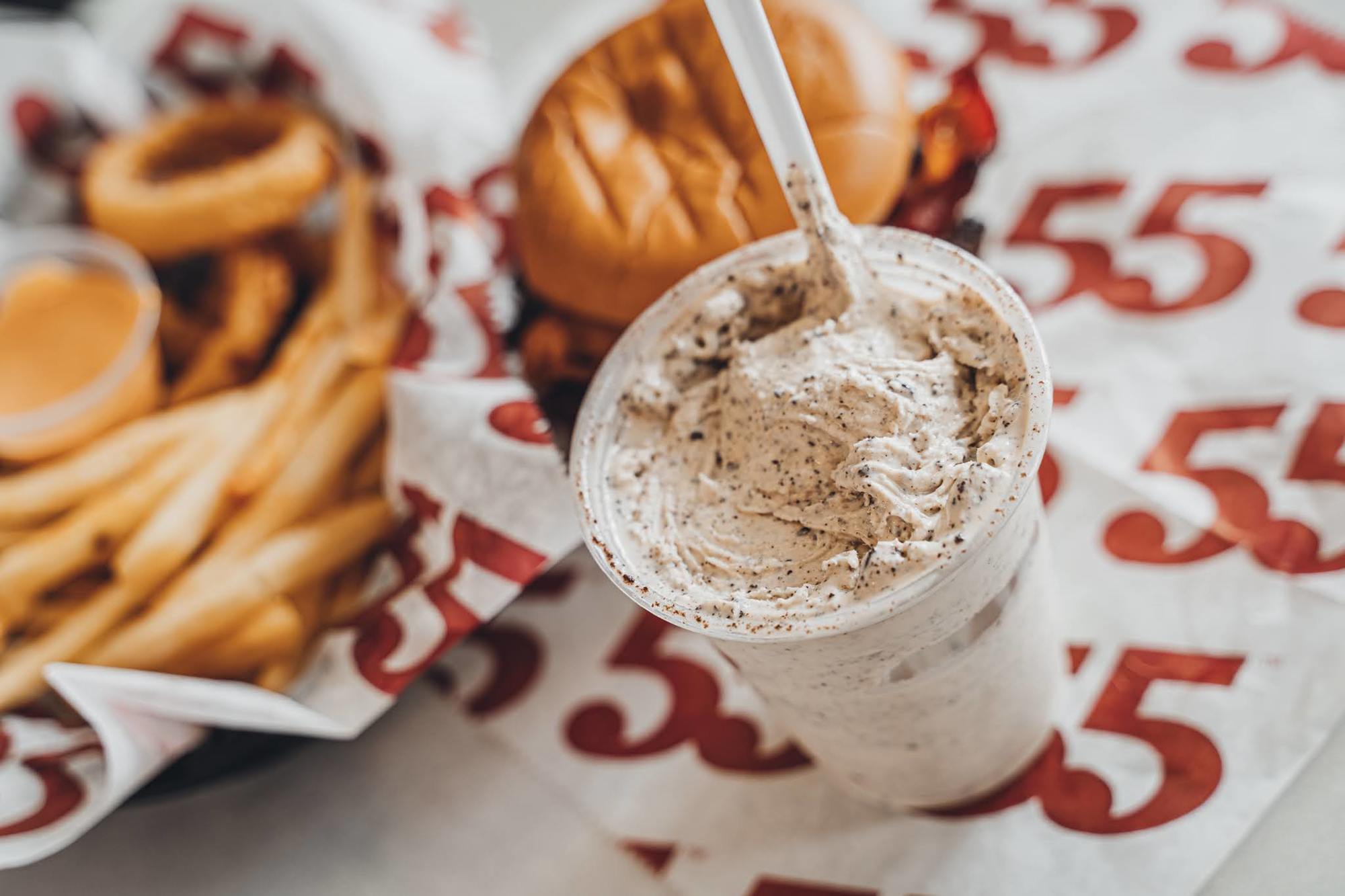 The Commonwealth Avenue store is the first in the area, although a Lake City location might open before then.
Bond also says Jacksonville Beach and St. Johns County are targeted.
His territory is north of Tampa Bay and all of Georgia.
He estimates he could develop 40 stores in Florida and 45-50 in Georgia, including eight-10 in Northeast Florida if he finds the sites and the staff.
"It's a growing company," he said.
Bond said the two open locations are legacy stores in shopping centers. All of the new sites will be stand-alones.
Bond said Jacksonville is a target market because of its diversity of cultures and customer willingness to try new restaurants and food.
"I am looking for brand ambassadors, people that want to be general manager of the location. That GM has the opportunity from day one to walk in as a 50% partner-owner of a restaurant," he said.
"They have to be able to show they can run a restaurant, be successful as a brand ambassador and we will give them an opportunity."