Corner Lot Development Group is branching into Historic Springfield with the proposed development of 1st and Main, a more than $55 million market-rate apartment and retail development.
It is at the entrance from Downtown into Springfield.
The 201-unit, four-story project will include retail uses on both corners of its project between First and Second streets, west of North Main Street.
The 1148 N. Main St. address is on the southern edge of the Historic Springfield neighborhood north of Downtown.
Corner Lot says Petra Management owns and will preserve the existing Earl Horne Building at 1100 N. Main St. on the block.
The single-story, 12,377-square-foot building could be used for purposes such as a bodega, gym or restaurants. Duval County property records show it was built in 1929. Corner Lot identifies it as the first Chevrolet dealership in Jacksonville.
Corner Lot will develop the remaining 2.7 acres of the block into the mixed-use 1st and Main apartment building with retail along with a parking deck to help ease the parking restraints as the area developed, Corner Lot says.
Corner Lot Senior Project Manager William "Billy" Zeits said April 13 that the development awaits approvals before construction can begin.
'Gateway to Springfield'
"We see it as the gateway to Springfield," Zeits said.
"We like the mixed-use aspect of having both commercial and residential as your entryway."
He said the commercial aspect extends Springfield's retail development along North Main Street.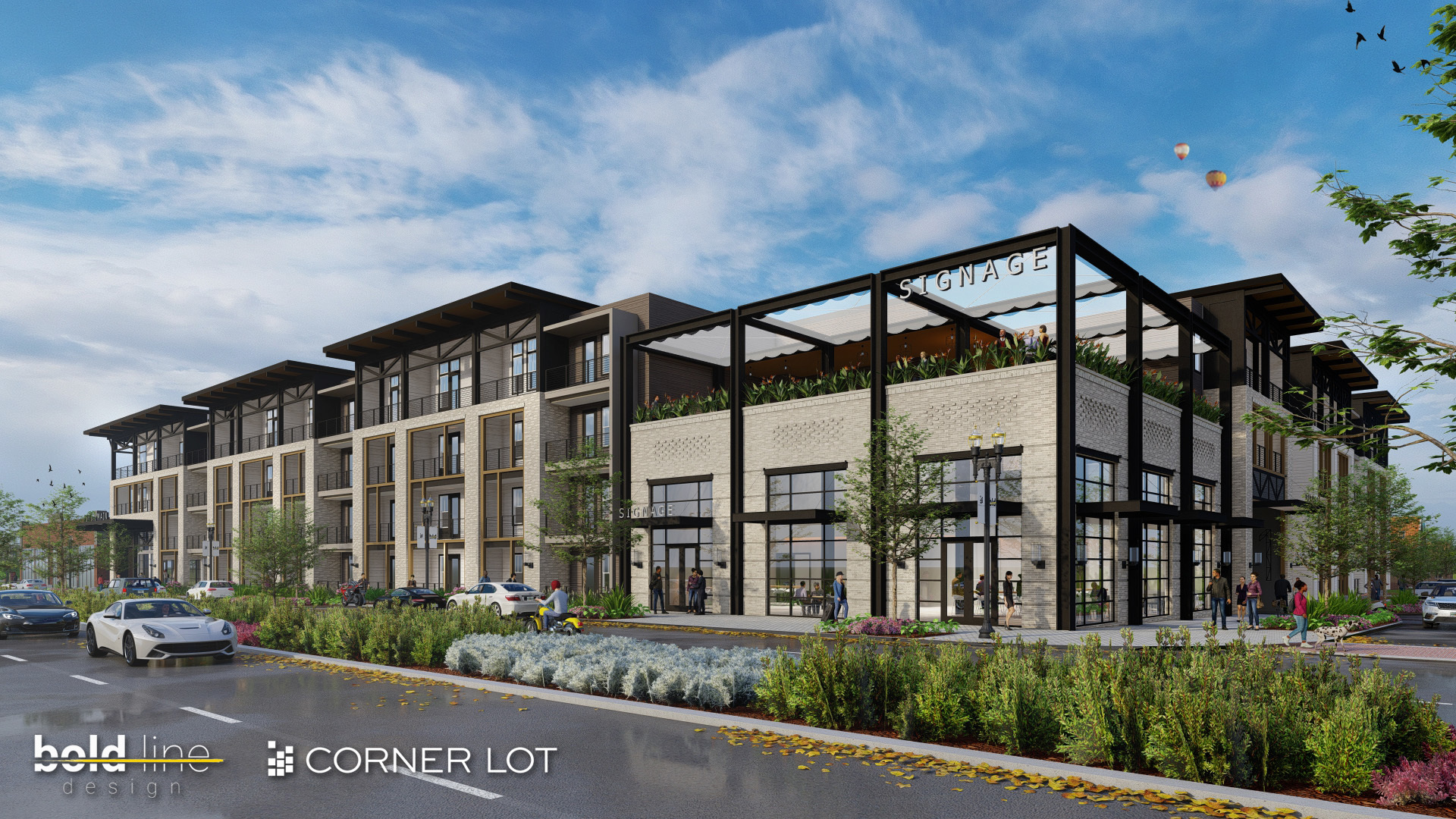 Ziets said Jacksonville-based Corner Lot and the city consider it a transit-oriented development because it will provide a connection with the proposed Emerald Trail that will be a link a few blocks away at Henry J. Klutho Park.
"By the time we get this developed, completed and leased, we are hopeful that it will coincide with the Emerald Trail coming out of the ground," he said.
The 30-mile trail is designed with greenways and parks to encircle the urban core and link 14 historic neighborhoods to Downtown, Hogans Creek, McCoys Creek and the St. Johns River. 
Zeits said Corner Lot is working closely with the nonprofit Springfield Preservation and Revitalization group, area residents, district City Council member Reggie Gaffney and the city of Jacksonville staff.
"Corner Lot is well aware this is subject to approvals," he said.
Zeits said Corner Lot forecasts late summer or early fall for approvals, completed designs and construction documents.
That would mean breaking ground in the fall or winter and starting construction. With that time frame, completion could be in early 2024.
The site is across from the JEA Springfield Laboratory.
 "We really care about the future of the city, and the city has goals of thousands of residential units in and around Downtown," said Corner Lot CEO Andy Allen.
"We are positioned as a developer and motivated to be a part of providing the residential units and commercial space for you to 'yield in Springfield,'" he said.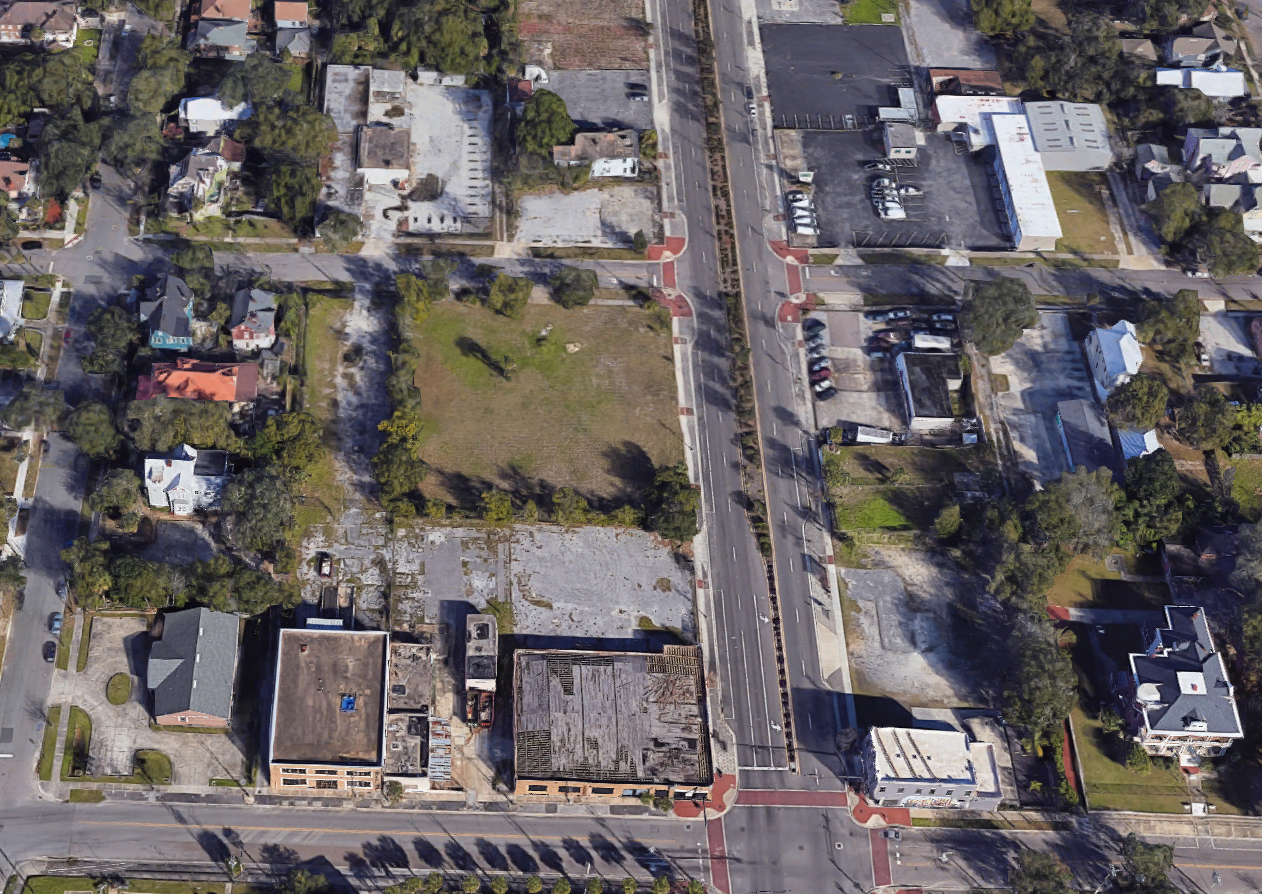 The scope
Corner Lot anticipates 1st and Main will comprise 54 studio, 131 one-bedroom and 16 two-bedroom units with rents averaging $1,600.
Pending approvals, the corner 5,184-square-foot building at Second and Main streets will be built as one-story with a high ceiling and a rooftop component.
There also will be a fitness center and leasing center along Main Street.
The apartment structures will loop the rest of the project, with a courtyard, pool and parking structure within that construction, not visible from the street. The garage entry will be from Second Street.
Corner Lot also anticipates potential improvements along Main Street.
Zeits said Corner Lot started the 1st and Main project plans by sharing designs with SPAR.
The Springfield Historic District is nationally and locally recognized as a Historic District, so there are rules associated with renovations, building new, and design.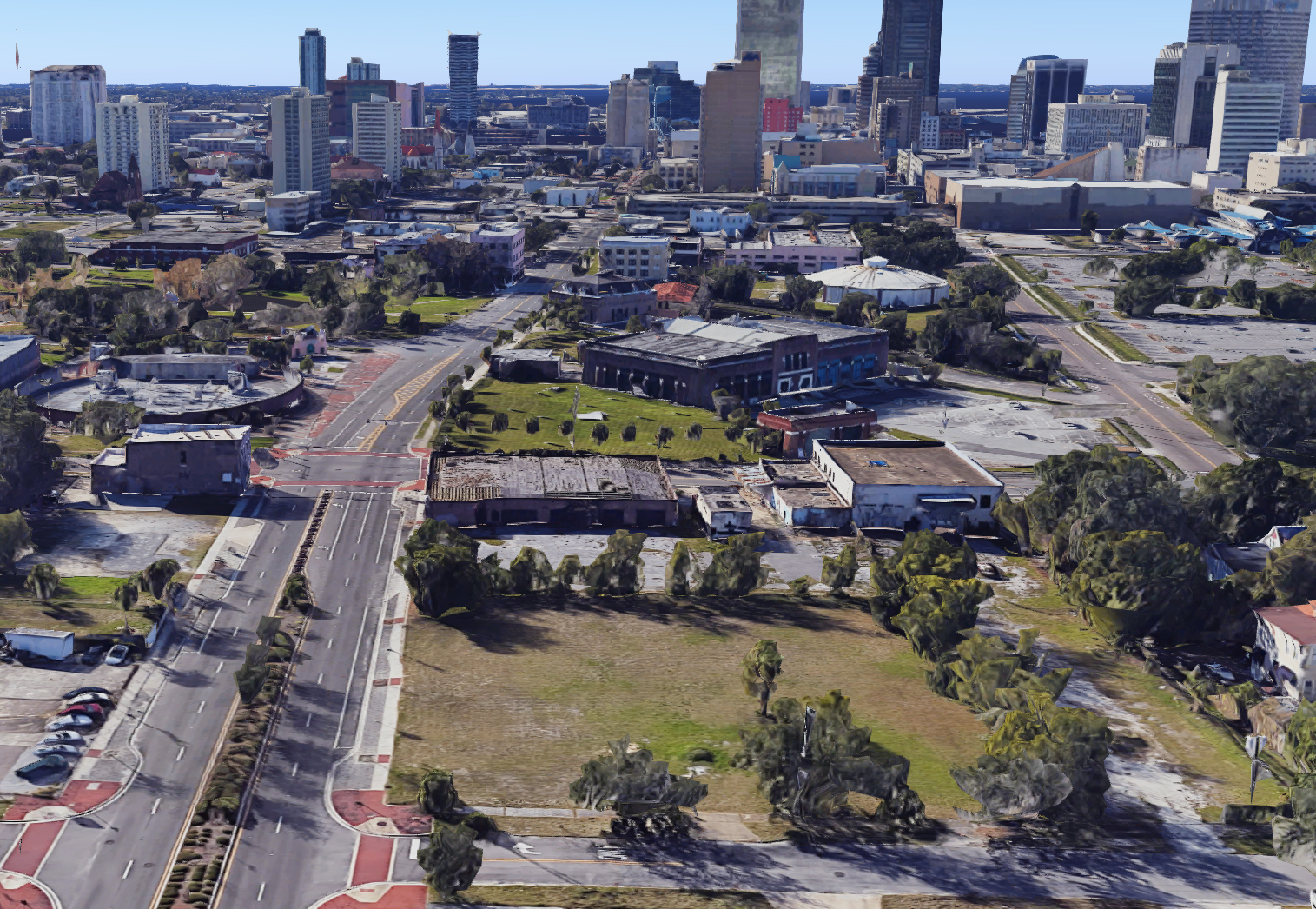 Plans in review
The city is reviewing civil engineering plans for 1st and Main. 
Bold Line Design LLC is the architect. Baker Design Build is the civil engineer. Both are based in Jacksonville.
The city issued a mobility fee calculation certificate March 31 for the project, determining a $5,979 fee to mitigate the traffic impact.
Springfield MF Partners LLC, comprising Corner Lot leaders Allen, George Leone and Scott Hobby, bought the property Feb. 23. They registered the name with the state Nov. 15, 2021.
Springfield MF Partners LLC paid $1.8 million for the property in three transactions from companies led by investor Chris Hionides.
Hionides, as president of Petra Management Inc., owns the  Earl Horne Building.
Zeits said Corner Lot will submit plans soon for city planning and zoning approvals. The project might need a land use amendment to change its designation.
Corner Lot wants to work with city economic developers for potential financial incentives for the project.
"We are hopeful they see value in a partnership," Zeits said.