Publix Super Markets Inc. tried to tie down every detail of opening in East San Marco, but then the rain came.
During a hard afternoon summer downpour, not uncommon in Jacksonville, the first-floor garage – Publix's first in the area – was awash in water.
The landlord hopes its a one-and-done.
"We put out fresh landscaping and the hard rains washed it down the storm drain which slowed the water. As soon as the rain stopped the water receded," a Regency Centers spokesman said by email Aug. 12.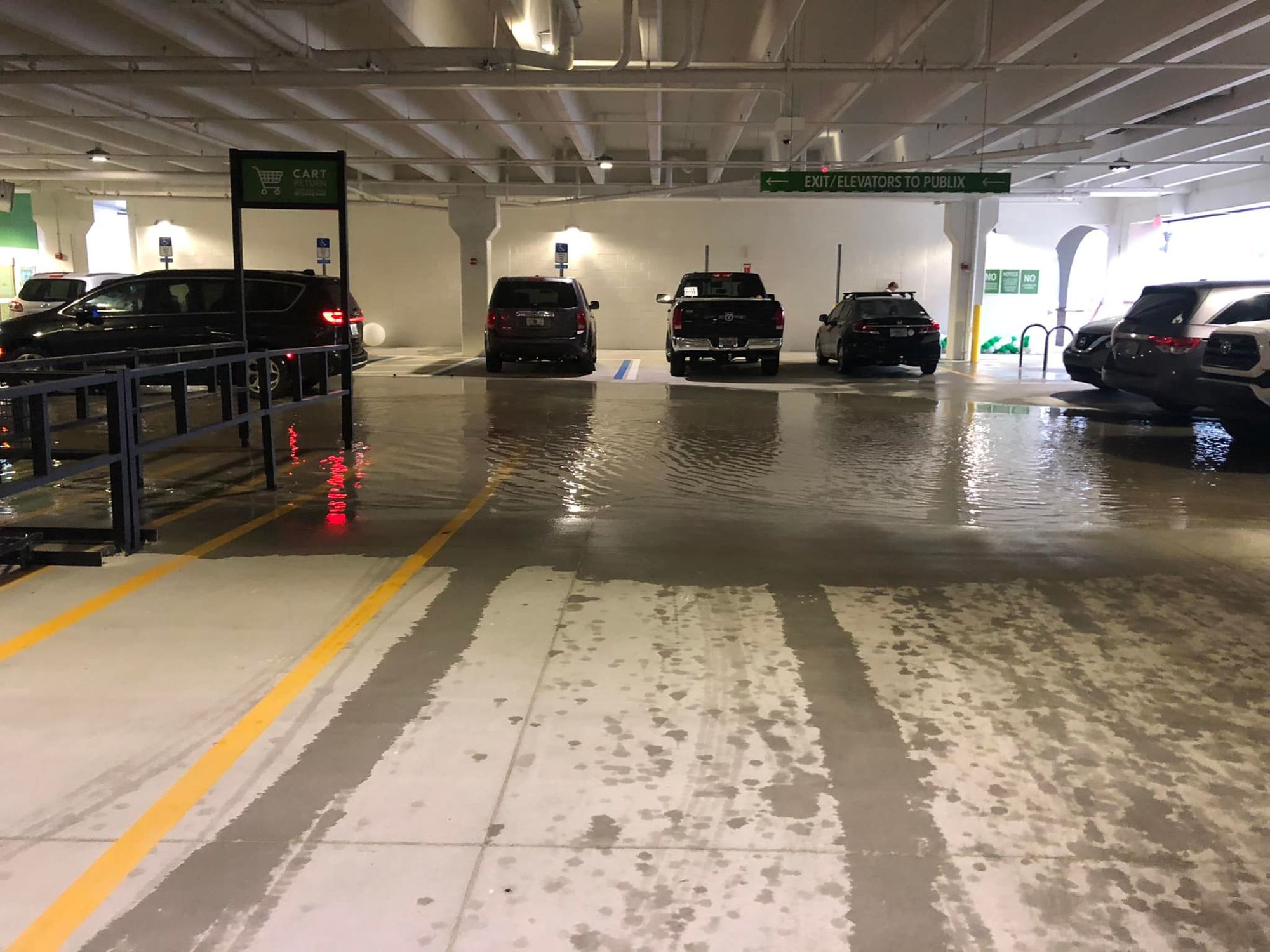 "We will clean any debris and work to modify the landscaping so we don't see this happen again."
Publix opened the 39,000-square-foot store, on the second floor above the garage, at 7 a.m. Aug. 11. The store anchors the East San Marco shopping center at Hendricks Avenue and Atlantic Blvd. Several more tenants are expected to move in by early next year.
Jacksonville-based Regency Centers Corp. is the owner and developer of East San Marco.
The store was first talked about two decades ago, and East San Marco has been through years of stops and starts.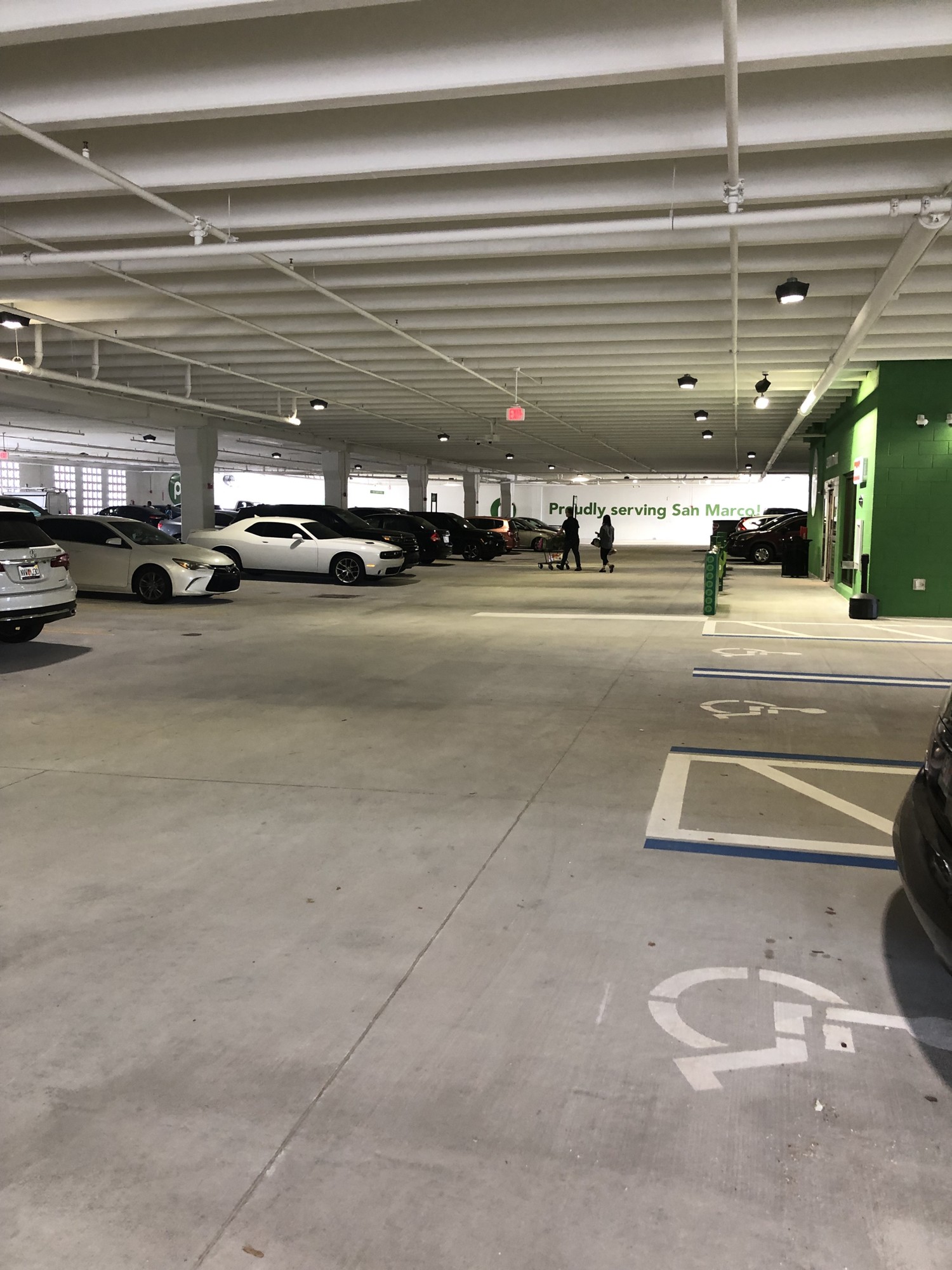 Jacksonville Daily Record news partner News4Jax.com reported Aug. 11 that a few hours after the grand opening for the new San Marco Publix, heavy rain and wind blew through Jacksonville, creating standing water in the parking garage below the store.
News4Jax reporter Scott Johnson also spotted the standing water and said it receded after a few minutes. 
The news station said the San Marco area is prone to flooding, "as locals know too well," so some shoppers said they are shocked that a better design wasn't in place to avoid it in the garage.
The new store is in Evacuation Zone B, a flood hazard area, the news site reported.