Jacksonville is on the verge of a major transformation right now and JWB Real Estate Capital has become a major player. With new construction comes new potential, and whether you're a local company owner, property investor, or just a Jacksonville resident, it's vital to understand why downtown's development is so crucial to the city as a whole.
Imagine a vibrant, populated downtown Jacksonville
When a new prospective firm is looking for a place to establish their corporate headquarters, they will consider the housing options for their employees. If the downtown region has a low cost of living, offers many services, and is accessible via public transportation systems, it will play an important role in their overall selection of Jacksonville as a relocation site. When this occurs, our city's population and revenue expand tremendously, and raises median incomes for the whole community.
What we have learned from other successful downtown revitalizations, like Nashville and Charlotte, is that they tend to follow a similar path. Here are the 5 phases:
Phase 1: Public and private support comes together to put a focus on increasing the number of people living and working downtown.
Phase 2: City governments provide developers with incentive packages in order to make the project of renovating vacant buildings economically viable. Pioneering developers with a long-term investing horizon take on the risk associated - with relatively low immediate returns - in order to get in on the ground floor of the revitalization.
Phase 3: The number of people living in the city grows as these projects are completed, and the amenities available to them (restaurants, bars, music clubs, etc.) also grow.
Phase 4: As the population rises, demand for housing grows, which leads to higher rents. More investors become attracted to downtown without the need for incentive packages.
Phase 5: Downtown becomes a destination. Employers and residents view living and working downtown as an amenity, median incomes rise, rent prices and home prices in surrounding neighborhoods increase dramatically as real estate in and around downtown becomes much more valuable.
The city of Jacksonville is now in stages 3 and 4. The Downtown Investment Authority's decision to approve incentive packages for the downtown area has helped stimulate activity in the development community, with JWB among them. According to the 2021 State of Downtown Jacksonville report, we currently have $4.7 billion in the downtown development pipeline. In 2014, that number was only $885 million. That represents a 431% increase in activity in just seven years, while downtown residents have increased 40% over the last five years and now tops 7,500.
How can downtown Jacksonville's growth help rental property investors?
When a city's downtown reaches a tipping point at which major developers are able to make money without the need for incentive cash, things move fast. The following are three indicators the city will notice:
The city population increases significantly
Services and amenities for those living in the city expands
More businesses move downtown (from within and outside of Jacksonville).
When downtown becomes a destination, you'll want to own rental properties in the adjacent areas because your rents and home values will rise. This will result in a much greater return on investment. This is one of the reasons JWB and our clients currently own over 4,800 homes in surrounding Jacksonville neighborhoods. These communities have high enough residential demand now that they produce positive monthly cash flow, but they are also positioned to out-perform the overall Jacksonville home price appreciation rate over the next decade.
What is JWB doing to invest in downtown Jacksonville?
We value Jacksonville and will continue to invest in the community. We are frequently asked to offer our real estate investment and property management services throughout the country, but we remain steadfast in our commitment to doing more good in our own city. We know Jacksonville's downtown is about to experience significant development, and we want to be a part of it. JWB has begun investing in the North Core region of Downtown Jacksonville, with our first redevelopment project located at the historic Federal Reserve/218 Church Street/Sweet Pete's complex. These projects will be coming online adding both residential units as well as retail/restaurant space within the next 6-12 months. In addition, JWB has acquired a significant amount of real estate in downtown Jacksonville in recent years and we expect all JWB clients who own properties in our surrounding neighborhoods to profit indirectly from the buildings that JWB (and our other developer friends) are redeveloping in Downtown Jacksonville.
How can I start to invest in Jacksonville, Florida's real estate?
Managing rental properties can be time-consuming, especially if you don't have the time or experience. JWB can help! JWB Real Estate Capital is the nation's only vertically-integrated real estate investment company, helping busy professionals from across the world invest in real estate in Jacksonville, FL. From sourcing turnkey rental properties to finding long-term residents, and comprehensive property management, our expert team offers a full-service solution for a truly stress-free investing experience. Because of our vertically-integrated experience, JWB clients have earned 79% home price appreciation than the average Jacksonville investor since 2013. Check out our available properties and learn more here.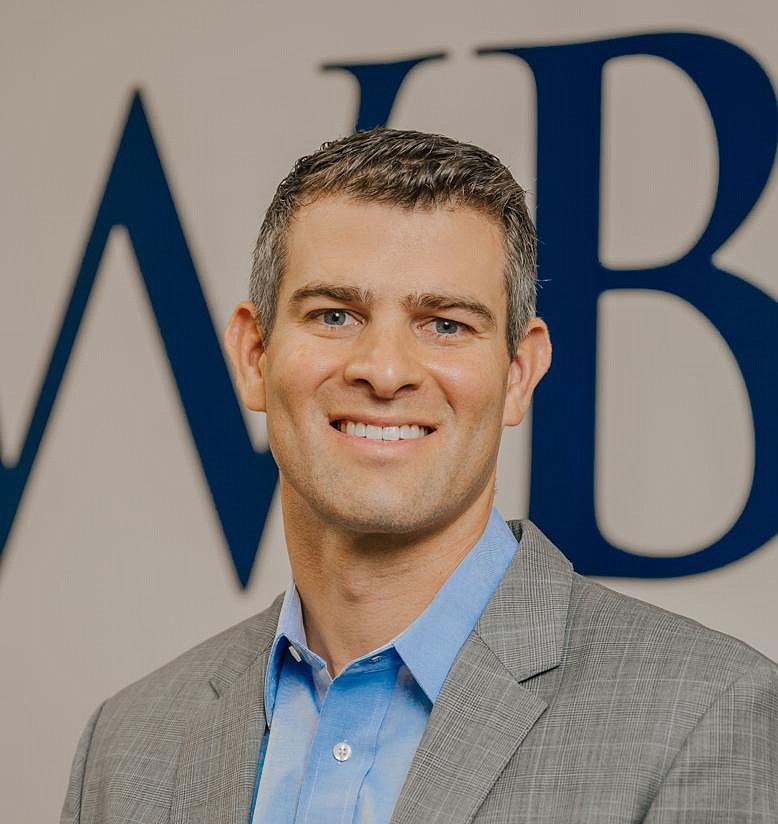 I love to talk about investing in rental properties! You'll often find me hosting the weekly Not Your Average Investor Show, contributing to the JWB Real Estate Capital blog, and in our Facebook group connecting with the community & sharing insights.