Realco Recycling Co. Inc. applied to the city to demolish the closed Regal Cinemas property along Beach Boulevard in preparation for apartment development.
Jacksonville-based Realco proposes to demolish the 66,133-square-foot structure at an estimated $100,000. The 18-screen theater was built in 1996 at 14051 Beach Blvd.
Realco says the demolition procedure includes using a track-mounted excavator. Debris will be hauled to an approved landfill or concrete recycling facility. Work hours will be 7 a.m.-5 p.m. Monday-Saturday.
Texas-based real estate developer Presidium paid $10.2 million on Dec. 17 for the property for apartment development.
Through 14051 Beach Blvd Venture LLC, Presidium bought the site from Elda FL Investments LLC. Truist Bank issued a $51 million mortgage to Presidium the same day.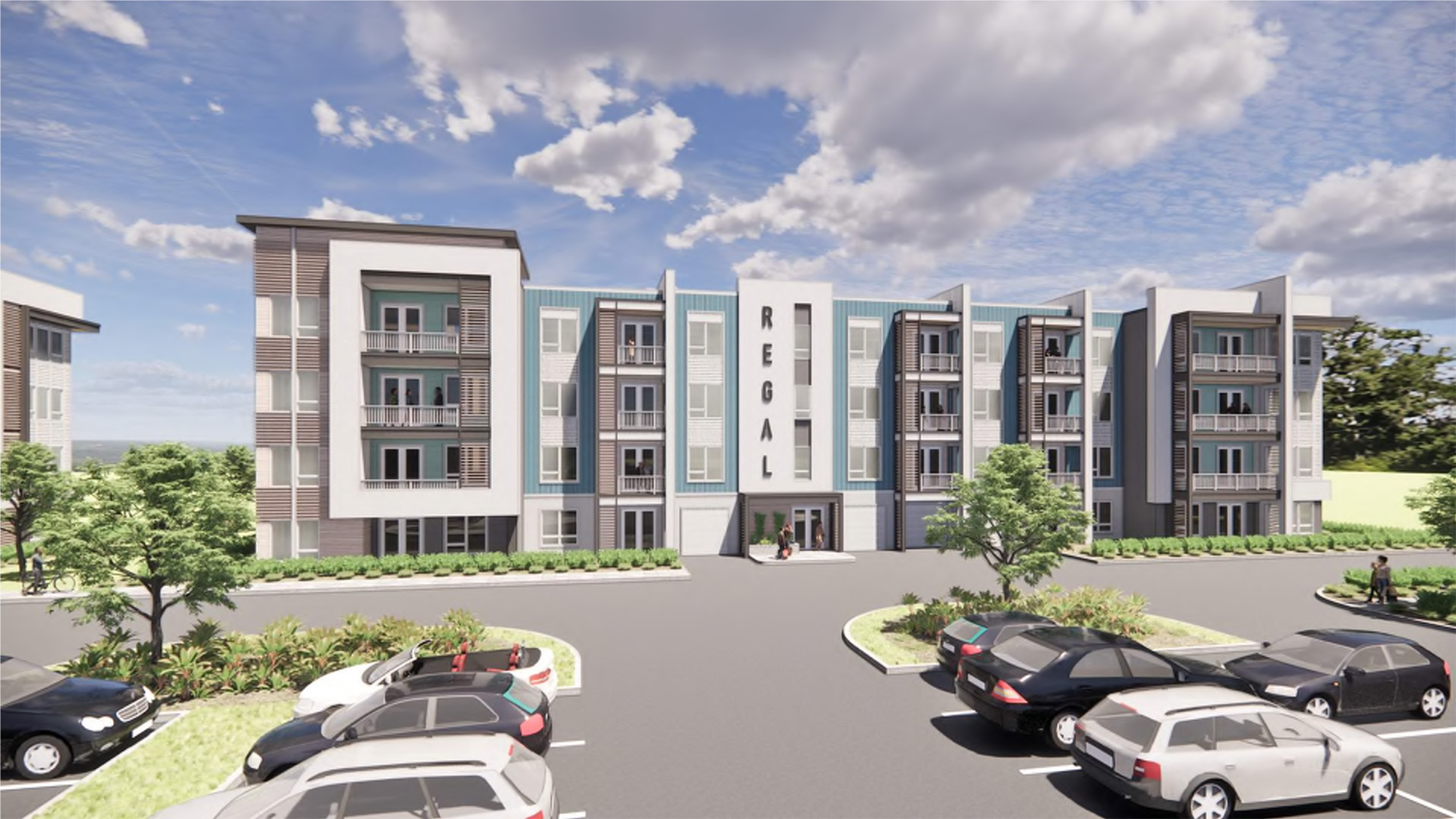 In October, Presidium applied for permits to build the 334-unit Regal Apartments on the site at construction costs totaling $41.6 million.
Through PG Investco, part of Dallas-based Presidium, the developer requested 10 permits for five apartment buildings, along with the clubhouse, fitness and other structures, at 14051 Beach Blvd.
Dwell Design Studio LLC is the architect.
The apartments are planned among five four-story buildings on the 15.07-acre site.
The project comprises two 82-unit, one 84-unit and two 43-unit buildings as well as a clubhouse, fitness center, car care center and other structures.
Civil engineering plans show a pool area and a parking lot of 503 spaces for residents, which includes 52 garage spaces.
City Council approved legislation April 13 to rezone the property to allow for multifamily development.
Presidium has built other projects in Jacksonville including the JTB Luxury Apartments at 8876 AC Skinner Parkway and Presidium Town Center at 7736 AC Skinner Parkway.