The Spectrum Companies and FCA Partners announced Jan. 18 they bought 13 acres in the master-planned Seven Pines community in Jacksonville and plan 280 apartments and 20 town houses.
Charlotte, North Carolina-based Spectrum said construction will begin in the second quarter of 2022.
Spectrum, a Southeast commercial real estate development and management company, said it plans four four-story buildings for the apartments, which include elevators.
It said finishes include granite/quartz countertops, high-end cabinets, subway tile backsplashes, stainless appliances and up to 10-foot ceilings.
The three-story carriage-style town houses will feature direct-access, tuck-under garages.
Amenities include a stand-alone clubhouse, saltwater pool, fitness center, sun deck, walking trail network, pet park and grilling stations.
"The Spectrum Companies and FCA Partners are grateful to the Skinner family for selecting us to help expand the housing options in Seven Pines," said Spectrum Managing Director for Florida Craig Miller in a news release.
"From the first day we walked onto the property, we knew how important our task was to design a community that celebrates the property's history as a family gathering place and also sets the tone for future development of the Seven Pines village center," he said.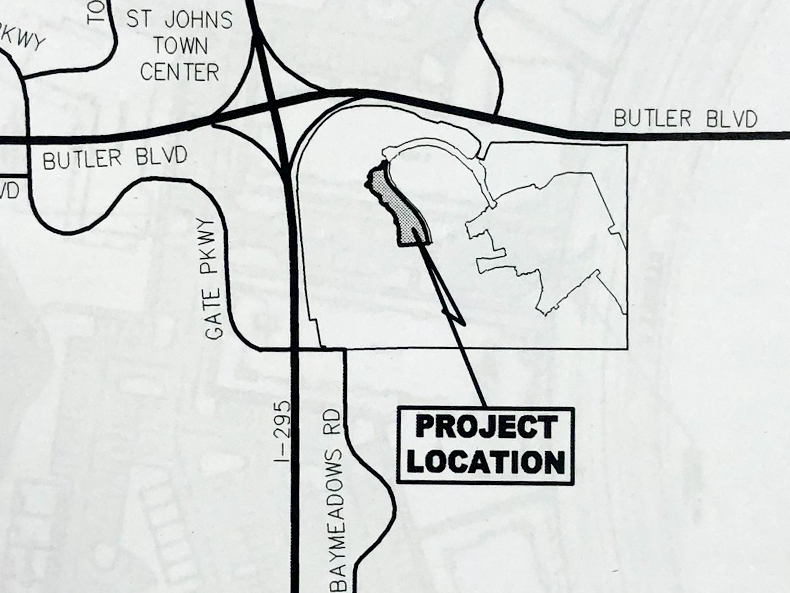 The Skinner family sold land Dec. 21 to Stillwood Associates LLC for apartment development.
Through Sawmill Timber LLC, the Skinners sold the property to Stillwood, which is affiliated with The Spectrum Companies for almost $4.58 million.
The Skinner family owns the more than 1,000-acre Seven Pines land at southeast Interstate 295 and Butler Boulevard near St. Johns Town Center. The family has been using the property for family gatherings.
When built-out, Seven Pines will include more than 1,500 single-family homes and a village center.
"Seven Pines is an important part of the Skinner family's legacy and our vision is to make it a gathering place for families as it has been for ours for many generations," said family representative A.C. Chester "Chip" Skinner III in the release.
"With The Spectrum Companies, we have found a partner that shares this vision."
Spectrum owns, develops, leases and manages commercial and multifamily properties across the Southeast, with a portfolio valued at more than $2 billion. In addition to Jacksonville, Spectrum said it is exploring opportunities in Tampa and Orlando.
"Seven Pines is a perfect fit with our strategy of delivering best-in-class apartment homes in high-growth Southeast markets," said Spectrum CEO Steve McClure in the release.
Win Kelly, principal and director of acquisitions for FCA Partners, said the group has invested with Spectrum on several multifamily communities.
"We look forward to working together again and view Seven Pines as an excellent opportunity to create value for our investors in a dynamic, high-growth market," Kelly said.
FCA Partners is based in Charlotte.
The release said Tyler Nilsson and Erik Bjornson of Newmark brokered the land sale.
BB+M Architecture is providing architecture and interior design services for the project.  England, Thims & Miller, Inc. is the civil engineer, and Land Design is the landscape architect.