Sports-themed and family-friendly Fore Score Golf Tavern intends to renovate and open at the current Industry West space this summer on San Marco Square.
Jacksonville-based owners designed the concept to include four bays for golf or other sports, a restaurant, alcohol service and outdoor patio seating in the back.
"We came up with the idea and started researching it, and put the wheels in motion. It's going to be a neat project," said owner and founder Daniel Hileman.
Hileman, 36, is a 15-year San Marco resident who, with his wife, Kerrie, 37, started and operate The White Magnolia Bridal Collection. 
Founded in San Marco, The White Magnolia has 10 brick-and-mortar locations across the Southeast.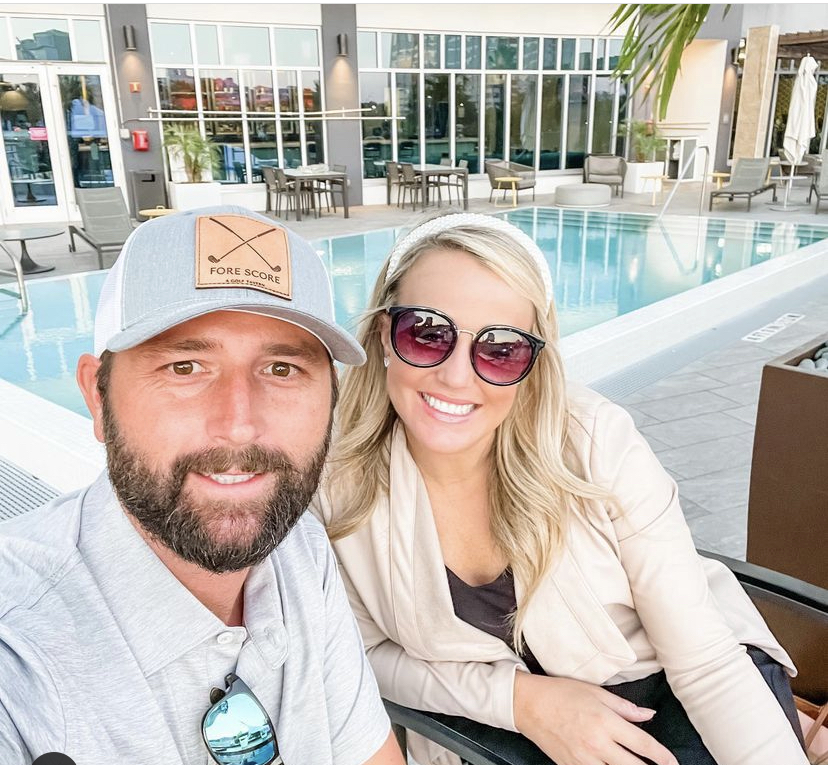 Fore Score Golf Tavern LLC is led by the Hilemans, with partners Timothy and Kasey McInnis, Industry West founders Jordan and Anne England, and real estate investor and developer Andy Allen.
Jacksonville-based online furniture retailer Industry West will relocate from the space at 1407 Atlantic Blvd. 
Stellers Gallery operated there for 25 years and now has another San Marco Square space.
The Englands and Allen bought the 4,300-square-foot building in 2017, and Industry West moved in the following year.
Needing more space, the Englands and Allen bought a three-story building at 1001 Kings Ave. in July to relocate Industry West.
Allen is CEO of Corner Lot Companies. Breeze Homes, one of the Corner Lot Companies, will occupy the third floor.
In August, the Englands and Allen hinted at Fore Score by saying a startup restaurant-entertainment concept will lease the San Marco Square building upon the move. 
Allen said it will consist of their "passion for golf and family."
Hileman said he and Kerrie have three sons, Patrick 7, Peyton 5 and Andrew 2.
He said the couple was sitting at Topgolf near St. Johns Town Center one day.
"We were waiting for a bay, having a beer, and came up with the idea to create something similar in San Marco. We had friends who had visited similar concepts in other parts of the country and really embraced it," Hileman said.
"We have three young boys that would really enjoy this type of entertainment. It allows us to combine our love for family and golf into a fun business in the San Marco area."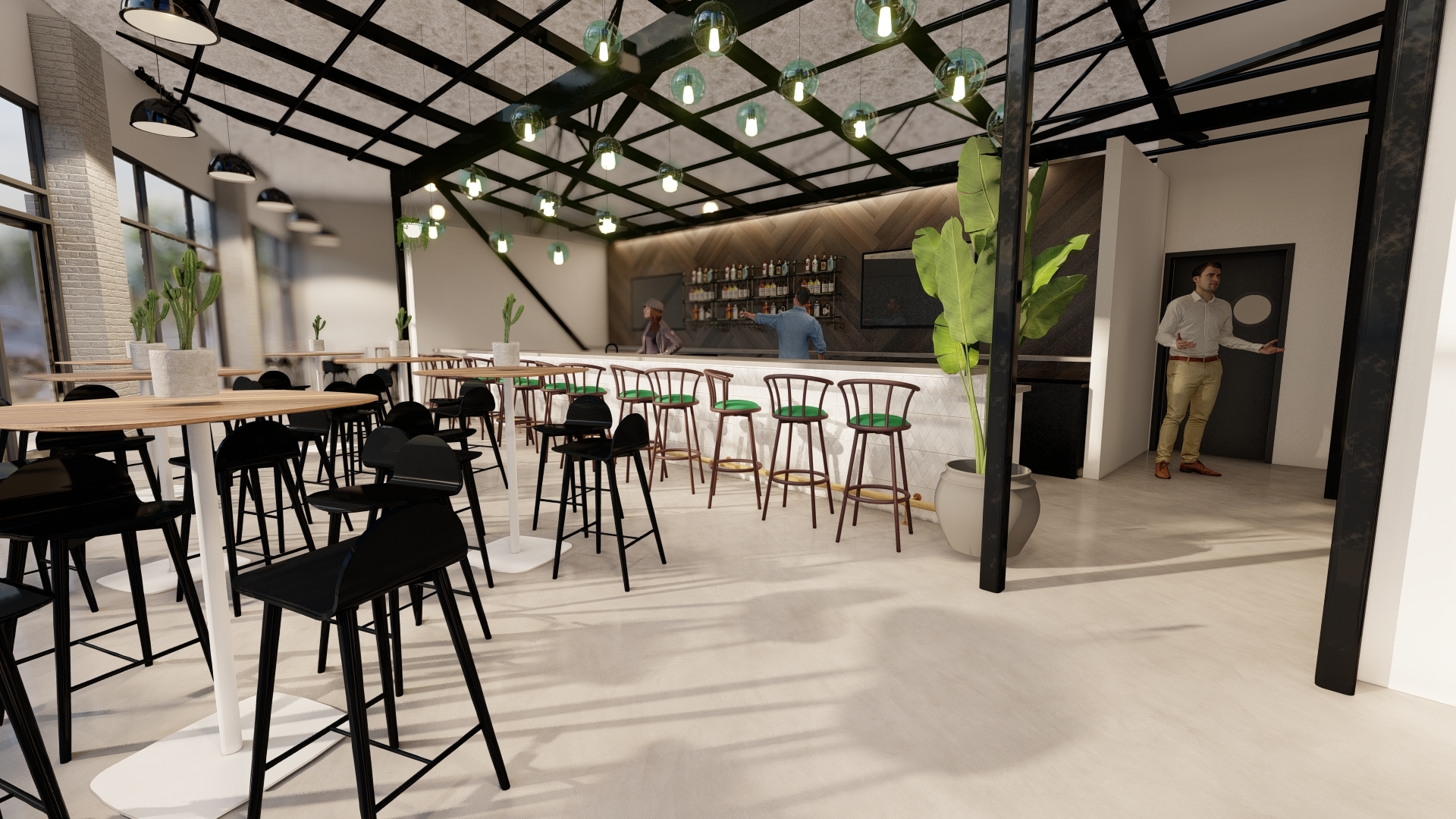 He said they discussed the idea with friends Kasey and TJ McInnis, "who loved the concept and wanted to be involved in the new venture."
Hileman said San Marco has great restaurants and bars and excellent retail shops but other than the two-screen San Marco Theatre, there is not much focused on family-friendly entertainment.  
The area has room for a new concept that brings family and friends together, he said.
"My goal was to create a place that is fun for a family, but also to create an atmosphere nice enough for friends to meet for a glass of wine, and a place to compete with your buddies. I believe our design accomplishes this," Hileman said.
"We are thankful for the help from Anne, Jordan and Brook at Industry West Interiors" he said.
Hileman said when he was looking at properties, "we kind of lucked into talking with Andy and Jordan about the Industry West space. It is a beautiful building."
He hopes to start the project in March. Kasper Architects + Associates is the architect, and Industry West will be a furniture supplier. The group is bidding the project with contractors. 
Upon entering, customers will be greeted with seating and a bar area designed with a lot of light. There will be a merchandise area and a simulator bay facing San Marco.
Walking to the back, customers will see three more bays and a patio with a rollup garage door that creates indoor-outdoor seating.
Hileman said Fore Score will seat 104, with each bay able to host a group of eight players. 
Hours are anticipated to be 11 a.m.-10 p.m. daily.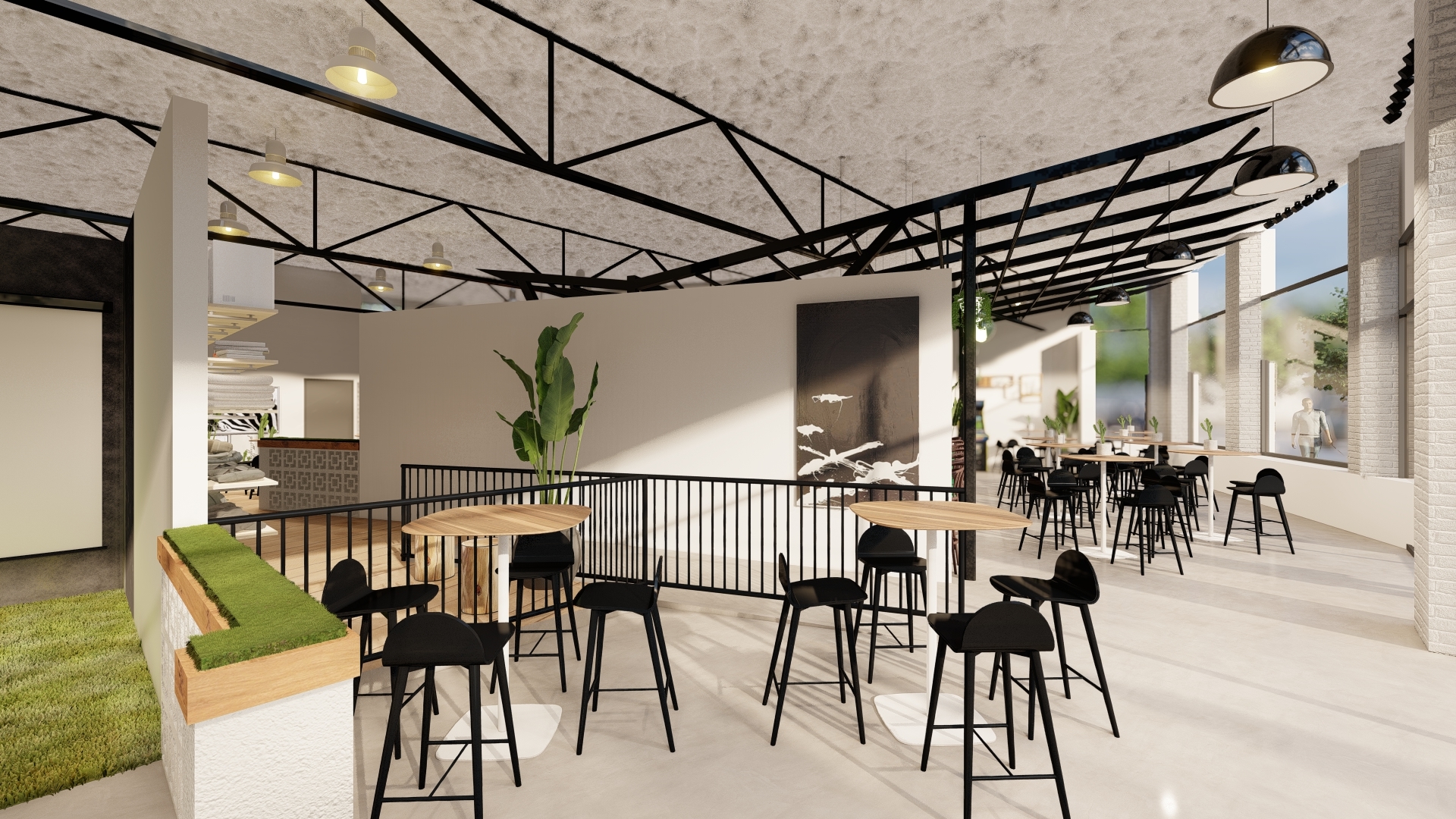 The restaurant will offer quick-service items including flatbread pizzas, charcuterie boards, dips and paninis. 
Hileman calls the design "clean, nice, classic but new."
The bays are "big, they're bright, they're like little movie theaters."
Fore Score is working with the Full Swing Golf technology company of Carlsbad, California, which is owned by Tiger Woods and Topgolf.
The bays mostly will offer golf simulation but Hileman also wants customers to enjoy playing other games like soccer, baseball, hockey, football, dodgeball, basketball and lacrosse. 
"There's an iPad in the bay, and you pick which activity you want to do. You can play the top golf courses all over the world, play fun games with the family and friends. It'll be charged hourly," Hileman said.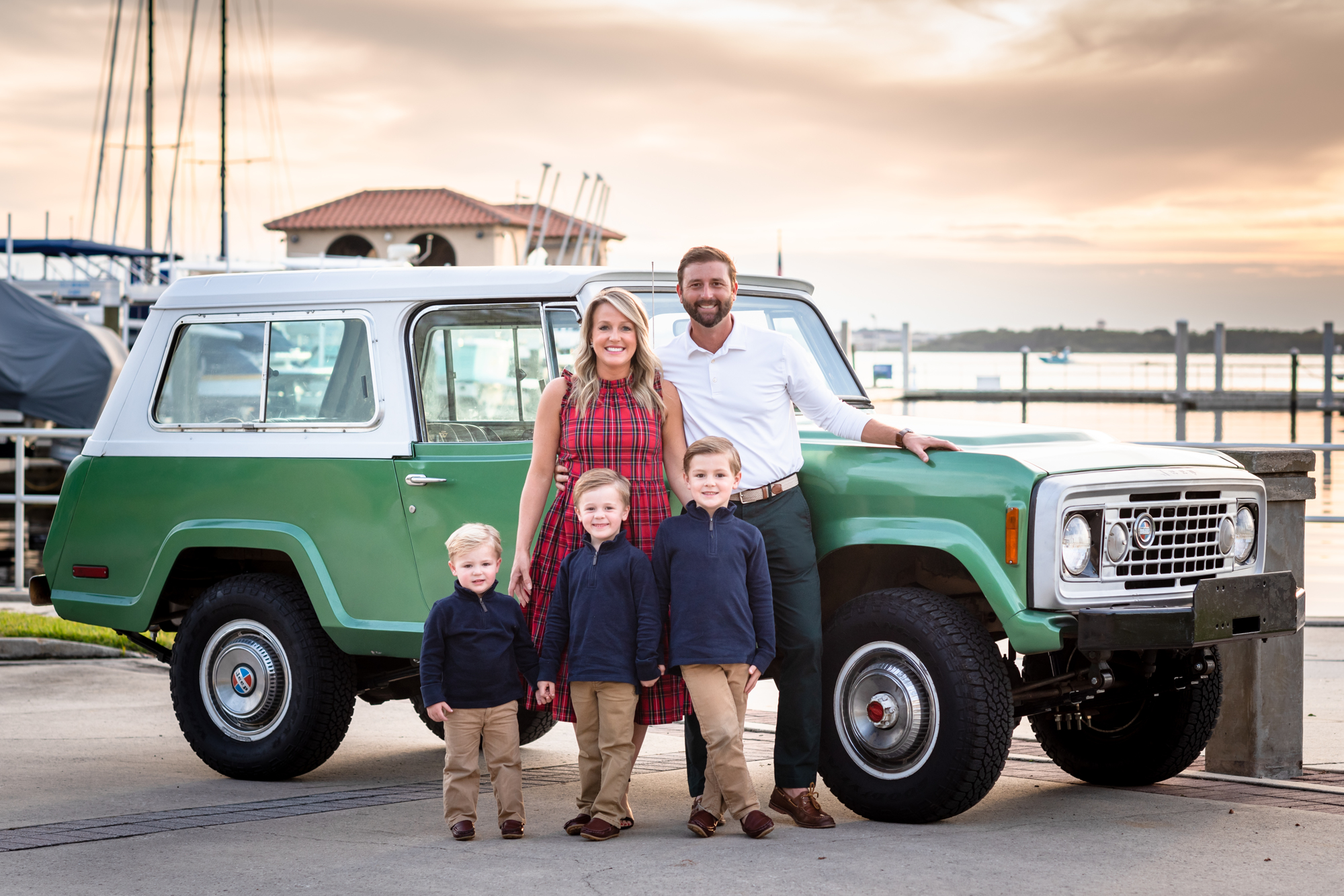 Fore Score is working with Square technology to create a digital ordering system that allows customers to order food and drinks from the bays and also will handle reservations.
Fore Score will expand to memberships that will have leagues and events. 
The group has expansion in mind after proving the concept at the home base in San Marco.
 The Hilemans started The White Magnolia Bridal Collection 11 years ago in San Marco.
"We were engaged and Kerrie found a void in the market," he said. 
The next venture is another startup to meet a need they see.
"It's been an awesome journey," he said.