The Tesla Inc. Service Center is cleared for construction in East Arlington, with site-clearing and building permits totaling $9.3 million in job costs.
Electric vehicle maker Tesla Inc. plans a sales, delivery and service center in Atlantic North in Jacksonville.
The city issued a permit July 14 for Vision General Contractors of GA LLC to build the 45,505-square-foot center at 11650 Abess Blvd. at a cost of $6.3 million. A June 3 permit approved a $3 million project for grading and site work.
The site is near Cinemark Jacksonville Atlantic North at northwest Atlantic and Kernan boulevards.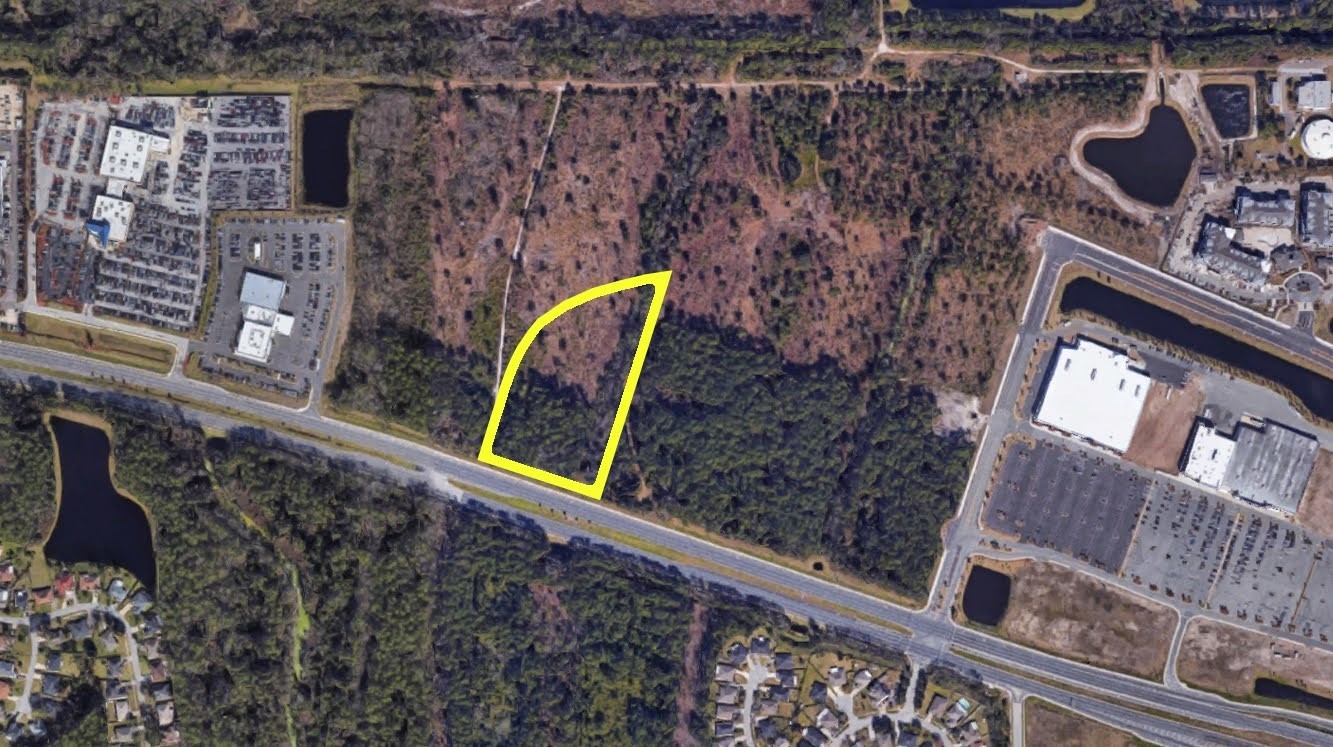 Tesla will build to the east of an Abess Boulevard connection with Atlantic Boulevard. Plans show a traffic signal will be installed at the site.
Game Creek Holdings is the owner. Chapman Design Architecture of Des Plaines, Illinois, near Chicago, is the architect. Kimley-Horn and Associates Inc. is the civil engineer.
NLA/GCH Jacksonville LLC, affiliated with Game Creek Holdings, previously filed construction plans with the city Jan. 14 for what was identified as EV Sales Atlantic North.
The LLC is based in Denver and associated with Game Creek Holdings, a real estate development and investment company that has developed Tesla sales and service centers. 
Game Creek Holdings Principal Jonathan Power and Director of Development Jake Klopp are identified in the Jan. 14 application. 
The project is planned on 6.32 acres, where Jacksonville-based property owner Sleiman Enterprises wanted to designate land for an electric vehicle sales showroom and service bays that industry sources suspected was Tesla Inc.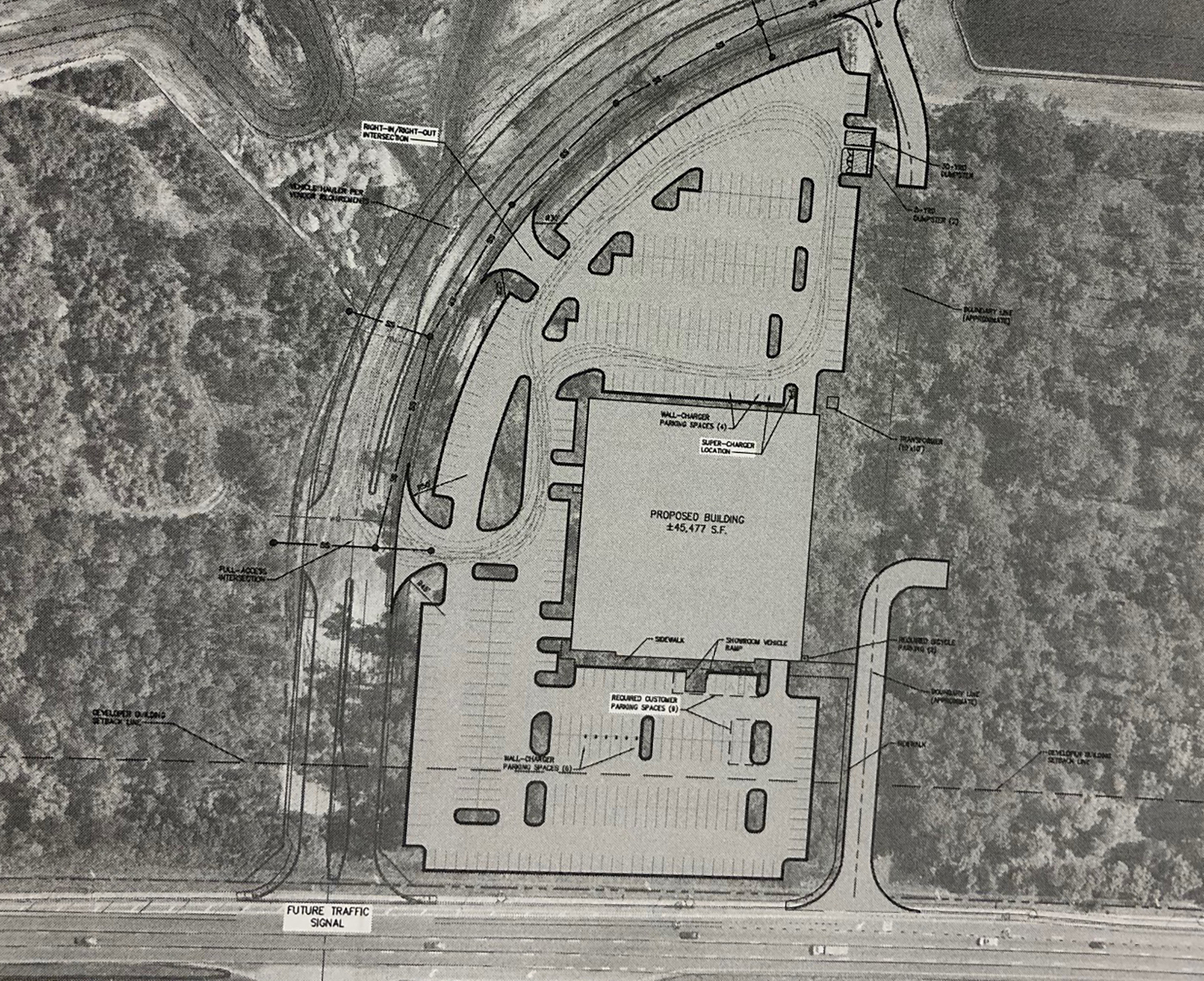 The city calculated a mobility fee of $262,399 to mitigate the traffic impact. 
Plans show a retail showroom and lounge, 15 service bays, 10 wall-charger spaces and two Supercharger spaces. In the U.S., only Teslas can use Superchargers.
Austin-based Tesla has operated a showroom at St. Johns Town Center and a service center at 7818 Philips Highway.
CNBC.com reported July 28 that Tesla is closing some of its showrooms in high-end shopping malls, according to a report from the Electrek.co site that reports on the transition to electric transport. 
Electrek.co said Tesla operates more than 170 galleries and showrooms across the U.S. 
The site reported Aug. 4, 2020, that Tesla was working on a significant expansion of its retail and sales presence, including expansions in new markets.
Sleiman Enterprises COO Michael McNaughton has had no comment about the project.