Sugarfire Smokehouse Jacksonville owner Juli Dharna posted on Facebook July 26 that it permanently closed July 24.
"The decision to close was not an easy one, but ultimately it came down to three factors: supply chain shortages, staffing deficiencies and inflation," she wrote on the Sugarfire Smokehouse BBQ Jacksonville Facebook page.
"The past year has been a challenge for everyone and we want to thank our staff for their hard work and dedication," she wrote.
Dharna said Sugarfire Smokehouse started "with a passion for great barbecue and the belief that BBQ brings people together."
"We have enjoyed serving our BBQ to the Jacksonville community and we are grateful for all the memories we have made along the way."
The St. Louis-based chain opened to the public July 26, 2021. 
The company's franchise group converted a former Panera Bread at 12959 Atlantic Blvd., east of Girvin Road, into a 90-seat restaurant, including patio seating.
Upon opening, it employed 14, including franchise owners Shy Patel and Anil and Juli Dharna, who are part of BBQ Florida LLC.
"We need 40," Patel said at the time.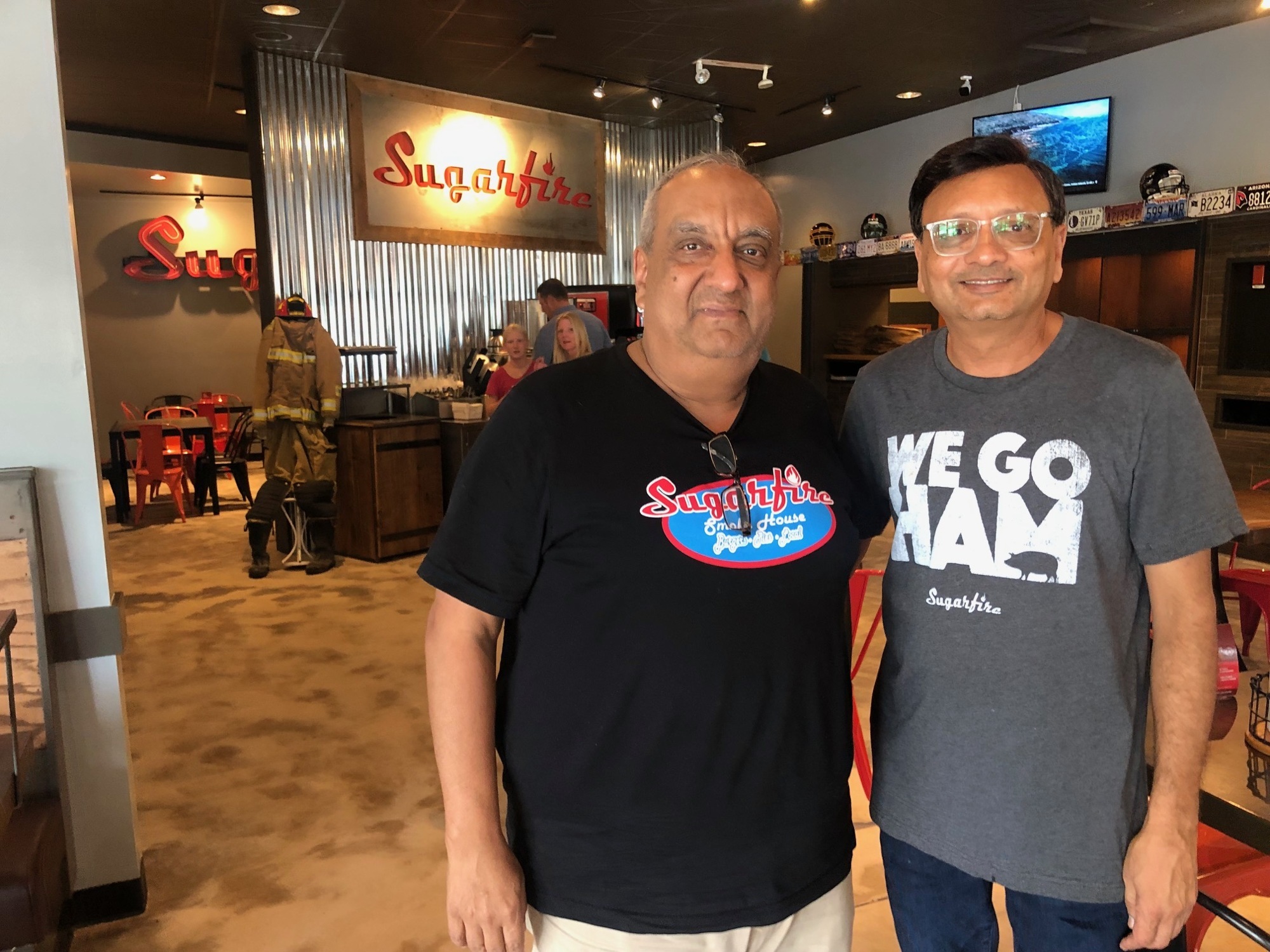 It was the first Florida location for Sugarfire Smoke House.
The franchise team members estimated they were investing at least $600,000 into the location, which is at the end of a multitenant building in front of Lowe's.
The almost 4,880-square-foot location was scheduled to operate 11 a.m.- 8 p.m. daily for lunch and dinner, but adjusted those hours because of staffing and other issues.
The Jacksonville restaurant offered same menu as the chain's other locations.
Anil and Juli Dharna are longtime friends with Sugarfire founder Mike Johnson, who visited the location before it opened.
The Dharnas moved to Daytona Beach several years ago from St. Louis and said they missed the food.
In July 2021, they bought a home in Jacksonville near the restaurant.
With a franchise agreement, they and other partners chose Jacksonville for the first site because of its demographics. 
Patel initially talked about the plans in April 2020.
Anil Dharna saw similarities between Jacksonville and St. Louis, plus "it has a beach."
Johnson said during his March 2021 visit that Jacksonville has great barbecue and he invited customers to try the Sugarfire fare, which combines several barbecue styles: Texas brisket, Memphis ribs and Kansas City ribs.
Sugarfire's menu included smoked ribs, brisket, pulled pork, turkey and sausage links, burgers, specialty sandwiches, salads, sides, desserts, a kid's meal and more.
The blackboard menu was above the counter.
Customers ordered at the counter with their choices marked on a paper-lined tray and pay at the register. The food was delivered to their table.
Self-serve fountain and canned drinks were available.
The Dharnas and Patel said previously they wanted to open more Sugarfire locations throughout Florida, including Northeast Florida.
Patel said previously his franchise group, BBQ Florida LLC, intended to open at least eight locations in Florida.
Johnson said Sugarfire prefers second-generation space, like the former Panera Bread.