The city issued a permit June 2 for VanTrust Real Estate's Building 100, also called Building A, at Imeson Park South in North Jacksonville.
Plans show that Sub-Zero will lease the 202,800-square-foot structure. 
The city approved a permit for Evans General Contractors of Pooler, Georgia, to build the structure at 1511 Zoo Parkway at a cost of $14.5 million.
Sub-Zero Group Inc., which makes luxury kitchen appliances, now leases about 120,000 square feet of space at 2855 Faye Road. 
An owner's certificate shows the business owner as SZ Jacksonville Warehouse LLC.
Sub-Zero Group Inc. leaders registered that name with the state May 13.
The limited liability company is led by Sub-Zero President and CEO James Bakke, General Counsel Blaine Renfert and Vice President of Finance Anthony Fox at corporate headquarters in Madison, Wisconsin.
John Bergquist, president of Sub-Zero Group Southeast Inc., said in 2015 that it would consolidate its Atlanta and Orlando distribution functions in North Jacksonville. He was not available immediately to comment on how the Imeson Park South lease would affect that Faye Road location.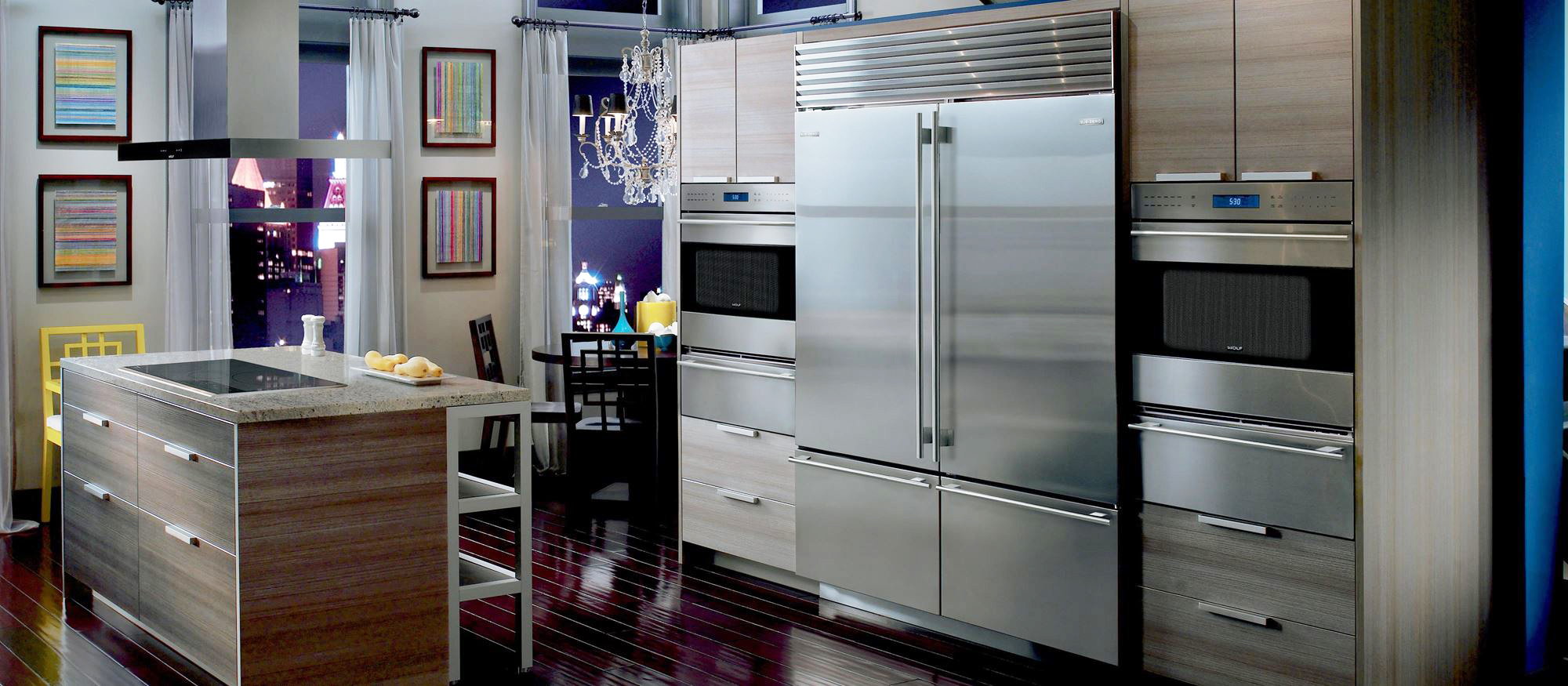 The city continues to review plans for two more buildings at Imeson Park South.
It continues to review permits for the 547,200-square-foot Building 200, also called Building C, at an estimated almost $25.9 million and for the 1 million-square-foot Building 300, also Building E, at $51.8 million.
Zoo Parkway also is known as Heckscher Drive.
VanTrust Real Estate announced April 19 it broke ground on the three industrial buildings totaling more than 1.75 million square feet of space at Imeson Park South in North Jacksonville.
VanTrust said then the project comprises a 200,000-square-foot build-to-suit building and two speculative buildings. 
Potential uses include warehouse, distribution center and other industrial uses.
VanTrust purchased the 196-acre Imeson Park South property in October 2021 for $22.83 million.
"The continued momentum at Imeson Park South for more distribution facility capacity underscores Jacksonville's rapid growth in the industrial and e-commerce sectors," Marc Munago, executive vice President at VanTrust, said previously in a news release.
"Imeson Park South offers ease-of-access to the airport, major highways and JAXPORT, making it a prime location for major U.S. manufacturers and distributors. This is only the beginning of our vision for Imeson Park."
Munago did not identify the tenant for the build-to-suit.
He said June 3 that Building 100 will be ready in February for the tenant to move in.
He said Building 200 would be competed in late April and Building 300 in late July.
Munago said he has had interest in the 547,200-square-foot building.
VanTrust said the master plan for Imeson Park South includes up to six buildings that total more than 2.5 million of space.
The property is south of VanTrust's Imeson Park, a four-building industrial center that is being completed with its last building.
The 156-acre Imeson Park totals about 2.5 million square feet including a 1 million-square-foot Amazon fulfillment center. 
VanTrust Real Estate LLC bought the Imeson Park property in September 2018 for $18.44 million.