PODS, the portable container moving and storage company, intends to lease the remaining available 45,150 square feet of space in Perimeter West Industrial Park Building One in Northwest Jacksonville.
The city issued a permit June 17 for Adams Interior Contractors Inc. to build-out the space within a 155,820-square-foot structure at a cost of $721,574.
Plans show PODS will use the facility primarily for storage.
PODS will lease Suite 105 at 4345 Perimeter Industrial Parkway N.,  at northeast Interstate 295 and Pritchard Road.
Other tenants in the building are The Home Depot and JW Logistics.
The city issued a permit Oct. 7 for FCL Builders LLC to build-out a Home Depot delivery center in Suite 100 of the building at a cost of $1.67 million.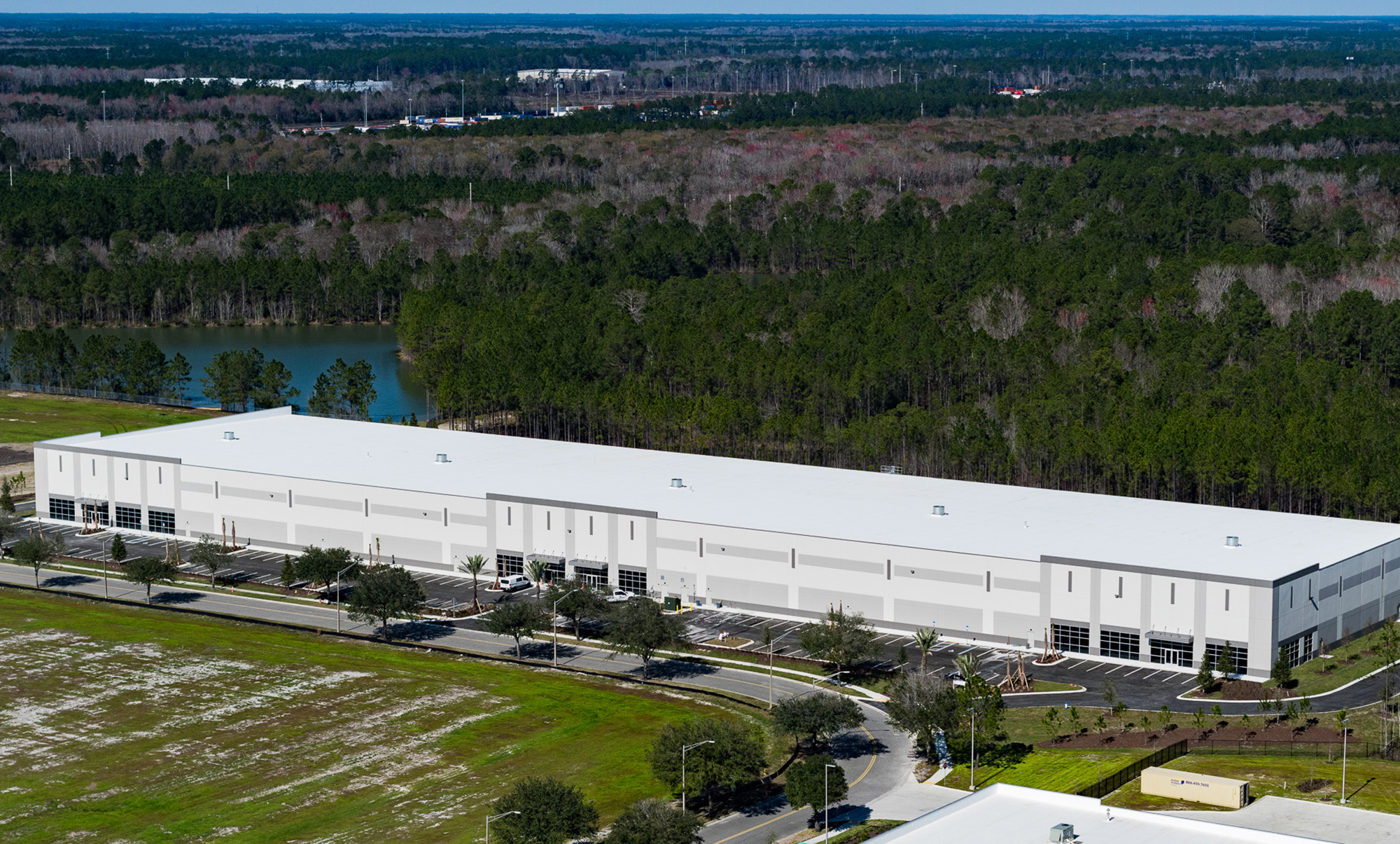 The Home Depot MDO Facility, for market delivery operations, occupies 66,990 square feet.
The city issued a permit Jan. 10 for FCL Builders Inc. to build-out 43,680 square feet in Suite 103 for JW Logistics at a cost of $762,816.
Atlanta-based Rooker developed the warehouse in 2019 as a speculative building, meaning no tenant had been signed as an anchor tenant.
Through RP Perimeter West One LLC, it sold the 9.2-acre property Feb. 11 to Principal Real Estate Investors LLC of  Des Moines, Iowa, for $22.5 million.
The JLL commercial brokerage firm is the tenant representative for the project, led by Senior Managing Director Luke Pope and Vice President Ross Crabtree.
Rooker plans two more buildings at Perimeter West Industrial Park.
The city issued a permit Jan. 14 for Rooker to build its proposed 168,000-square-foot Perimeter West Building Two speculative shell warehouse.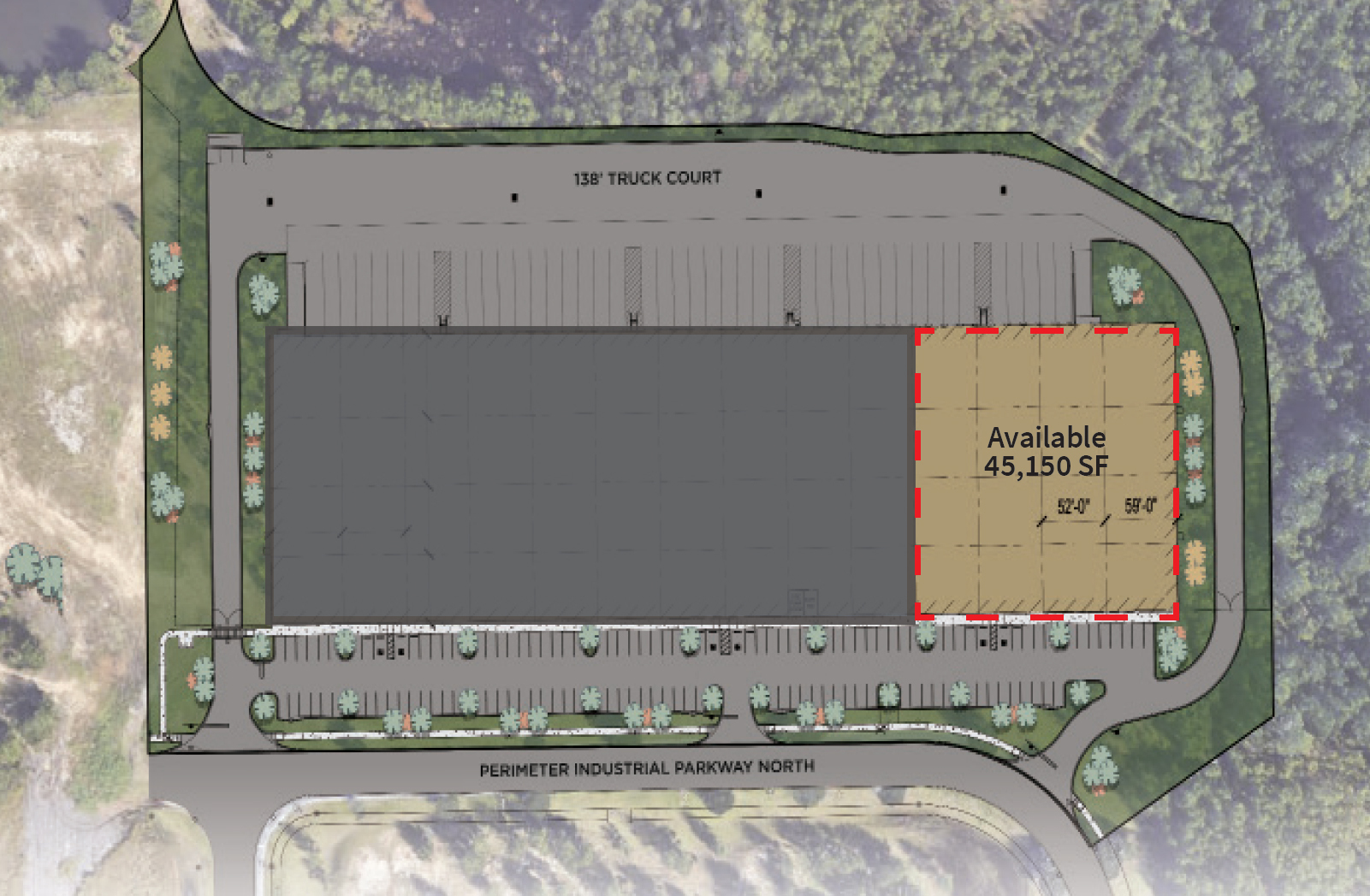 Rooker, through RP Perimeter West Two LLC, is the developer of Building Two.
FCL Builders LLC of Itasca, Illinois, is the contractor for the $6.98 million structure on about 10.48 acres at 4259 Perimeter Industrial Parkway W. 
Rooker Vice President Cason Bufe said Nov. 9 that the building is scheduled for completion in summer 2022. 
Crabtree said May 5 at the NAIOP Commercial Real Estate Development Association Bus Tour that Building Three is in review for permitting to start construction this summer for completion in summer 2023.
The city is reviewing plans for that 185,640-square-foot building on 13.1 acres. Rooker registered RP Perimeter West Three LLC with the state June 1.
Bufe said Aug. 10 that multiple spec industrial buildings in the market had leased up over the previous nine months. 
"The market for Class-A industrial space has tightened significantly over that time," Bufe said.
In October 2018, Rooker bought the remaining 39 acres of undeveloped land within Perimeter West Industrial Park.
In November, Bufe said the first building, at 155,820 square feet, was about 71% leased with two leases totaling 110,670 square feet, with 45,150 square feet available. PODS has taken that.
Rooker is a full-service real estate development firm.