Fidelity National Financial Inc. is back in the spinoff business.
The Jacksonville-based title insurance company, which has a history of buying and spinning off other businesses, announced a plan March 16 for its F&G Annuities & Life subsidiary to become a publicly traded company.
Fidelity, which acquired F&G's parent company for $2.7 billion in June 2020, will give its shareholders 15% of F&G and retain an 85% interest in the business.
In a news release, Chairman Bill Foley said F&G's performance has exceeded expectations since the acquisition.
"While this has played out much better than we had expected, the market has not recognized the value creation that has taken place at F&G. We believe that the best way to unlock this value is to publicly list F&G through a dividend to our shareholders," he said.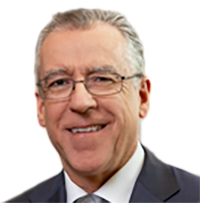 CEO Mike Nolan said the deal allows Fidelity to continue benefiting from the annuities and life insurance business through up-and-down cycles of its main title insurance business.
"F&G provides our company with a countercyclical revenue stream that is poised to benefit from the current environment as interest rates rise," Nolan said in the release.
"By retaining 85% ownership of F&G, we will continue to benefit from their growth while also unlocking the substantial value that has been and will continue to be created," he said.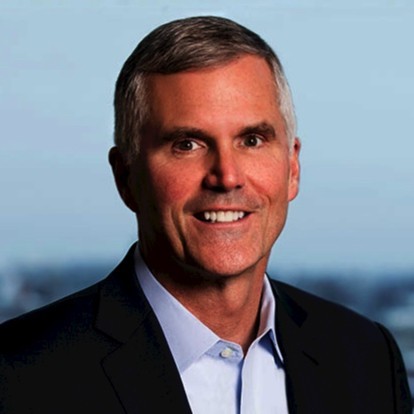 F&G's operations are expected to remain intact, with F&G Chief Executive Chris Blunt continuing to run the business, which is headquartered in Des Moines, Iowa.
Fidelity is Jacksonville's largest publicly traded company with 2021 revenue of $15.6 billion, including $3.96 billion in revenue from F&G.
Fidelity reported net income of $2.4 billion, or $8.44 a share, last year while F&G had adjusted earnings of $361 million.
F&G's stock is expected to be traded on the New York Stock Exchange when the deal is completed, which is targeted for the third quarter this year.
F&G will become the fourth current publicly traded company that was directly spun off from Fidelity, including two big companies that remain headquartered with Fidelity along Riverside Avenue in Jacksonville.
Financial technology company Fidelity National Information Services Inc., or FIS, was spun off in 2006 and is Jacksonville's second-largest public company with $13.9 billion in revenue.
Mortgage technology company Black Knight Inc. was spun off in 2015 and is a larger local employer than the two Fidelity companies, with more than 2,000 Jacksonville workers.
Fidelity also spun off investment company Cannae Holdings Inc. in 2017. Cannae is headquartered in Las Vegas, where Foley relocated in 2016 when he was awarded a National Hockey League expansion franchise.
One other public company indirectly tied to Fidelity moved its headquarters to Jacksonville last year. Black Knight and Cannae both are investors in Dun & Bradstreet Holdings Inc., but Fidelity does not own a stake in the business data firm.
Dream Finders gains from Texas deal
Dream Finders Homes Inc. reported a big gain in fourth-quarter sales and earnings after its acquisition of McGuyer Homebuilders Inc., which greatly expanded its business in Texas.
Jacksonville-based Dream Finders reported March 16 that revenue rose 84% to $850 million and home closings increased 47% to 1,960, including 689 from the McGuyer operations.
The average sales price of homes closed jumped 28% to $440,939 in the fourth quarter, helped by Texas sales with an average price of $532,243.
The company closed sales on 372 homes in the Jacksonville market with an average price of $397,731 in the quarter.
Dream Finders builds homes in Florida, Texas, North Carolina, South Carolina, Georgia, Colorado, Virginia and Maryland. Texas now is its largest market.
With a full year of the McGuyer operations, Dream Finders expects a minimum of 7,000 home closings this year, compared with 4,874 in 2021.
However, the company said in its news release that any further coronavirus government restrictions on development or home construction or additional supply chain challenges could reduce that.
Dream Finders has not been holding quarterly conference calls with analysts since its initial public offering in January 2021.
Firehouse Subs owner exiting Russia
The owner of the Firehouse Subs restaurant chain said March 17 it is taking steps to exit its operations in Russia, where it has 792 Burger King restaurants through a joint venture.
Restaurant Brands International Inc. acquired Jacksonville-based Firehouse in December and owns three other restaurant chains: Burger King, Popeyes and Tim Hortons.
The Toronto-based company said it entered the Russian market 10 years ago and is seeking to dispose of its 15% stake in the joint venture that operates the Burger King restaurants.
RBI said the main operator of the restaurants refused to immediately suspend operations, so RBI is suspending all corporate support for those restaurants.
It said any profits it receives from the Russian restaurants will be donated to the United Nations' refugee agency.
CSX still trying to hire
After several years of workforce cuts, Jacksonville-based CSX Corp. began trying to hire more railroad employees last year.
However, finding workers continues to be difficult, CEO James Foote said March 16 at the J.P. Morgan Industrials Conference in New York.
"The biggest problems associated with our operations, which clearly are not perfect today, have been employees - shortage of workers, shortage of people that want to work combined with extremely high numbers of people off in January and February due to the omicron," Foote said.
"But as fast as that (coronavirus) spike went up, it seems that it's come down," he said.
Foote said CSX, which reported 20,919 employees at the end of 2021, is adding a net total of 100 employees a month.
"That is going to be a great benefit to our customers," he said.
"We're not in business to turn business away and that's what we've unfortunately been doing" because of staffing shortages, he said.
Foote was also asked about the lengthy process to gain U.S. Surface Transportation Board approval to buy Pan Am Railways Inc., which would expand its operations in New England. CSX agreed to buy it in November 2020.
"You would think we were buying the Union Pacific" because of the regulatory scrutiny, he said.
Foote is hoping the deal will be approved at the end of April.
"We're ready to go. We'd like to get started soon rather than later," he said.
A day after the conference, RBC Capital Markets analyst Walter Spracklin upgraded his rating on CSX from "sector perform" to "outperform," saying the company's hiring initiatives should pay off with higher freight volume.
He also said in his research note "we could see a strategic shift as the next generation of CSX railroaders take charge."
Foote has deflected questions about a potential successor in recent months but he has touted the strong management team. Spracklin didn't mention any specific names but also praised the team.
"We see CSX as being viewed positively due to this deep bench of operating expertise," Spracklin said.
Shoe Carnival exceeds expectations
Shoe Carnival Inc. reported fourth-quarter earnings well above expectations.
Sales in the quarter ended Jan. 28 rose 23.4% to $313.4 million, with sales at stores open for more than one year rising 17.7%, the Evansville, Indiana-based company said March 16.
The company controlled by former Jacksonville Jaguars owner Wayne Weaver said adjusted earnings more than tripled to 83 cents a share.
The average analyst's forecast called for sales of $280 million and earnings of 44 cents a share, according to Yahoo Finance.
"Fourth quarter momentum was very strong as we closed out the year," CEO Mark Worden said in a news release.
"Our strategic investments, and recent acquisition of a second retail banner, have us positioned very well for continued sales growth in 2022, and for rapid store expansion in the years ahead.  We now expect to sustain operating income and EPS levels that are more than double the pre-pandemic record levels set in fiscal 2019," he said.
The company is projecting fiscal 2022 earnings of $3.80 to $4.10 a share, compared with its pre-pandemic earnings of $1.46 in fiscal 2019.
Shoe Carnival expanded in December by acquiring Mobile, Alabama-based Shoe Station Inc.
The addition of Shoe Station's 21 stores gives Shoe Carnival 393 stores in 35 states and Puerto Rico.
The company said it intends to accelerate its expansion program by adding at least 10 stores this year, more than 20 in fiscal 2023 and more than 25 the year after.
Weaver is chairman of Shoe Carnival and its largest shareholder. He and his wife, Delores, control about 30% of the company's stock.
International Baler reports loss
International Baler Corp. reported a loss of $101,148, or 2 cents a share, in the first quarter ended Jan. 31, according to its quarterly report filed with the Securities and Exchange Commission.
The Jacksonville-based maker of balers used for recycling and waste disposal said sales fell 13% to $2.04 million.
International Baler said in the report the lower sales were the result of general economic conditions.
Calavo reports loss after Green Cove Springs closure
On March 14, Calavo Growers Inc. reported a net loss for its first quarter ended Jan. 31, after incurring additional costs from the closure of most its operations in Green Cove Springs.
California-based Calavo closed its Renaissance Food Group processing operations at its facility in Green Cove Springs on Nov. 15, putting 140 people out of work.
It is continuing to employ about 20 people at the site for its fresh avocado operations.
Calavo incurred $9.7 million in charges to earnings for the fourth quarter related to the closure and recognized an additional $700,000 in costs in the first quarter. As a result, the Renaissance business segment had a loss of $652,000 in the quarter.
Calavo reported a final adjusted net loss of $369,000, or 2 cents a share, in the quarter.