The Dallas-based Twin Peaks sports bar and restaurant chain intends to open in Jacksonville at the former Cinco de Mayo building in the Kernan Village shopping center in East Arlington.
Kimco Realty posts on its site plan that Twin Peaks is leasing the 6,314-square-foot building at southwest Atlantic and Kernan boulevards.
Cinco de Mayo has moved from the 11892 Atlantic Blvd. site about 2 miles east to the Publix Super Markets Inc.-anchored Harbour Place.
Twin Peaks franchise owner Moussa Haidar said April 29 he expects to open by year-end or in early 2023.
He expects to employ up to 150 staff and has hired a director of operations. Hiring will intensify closer to opening.
He said the Florida Twin Peaks restaurants are averaging about $7 million in sales a year.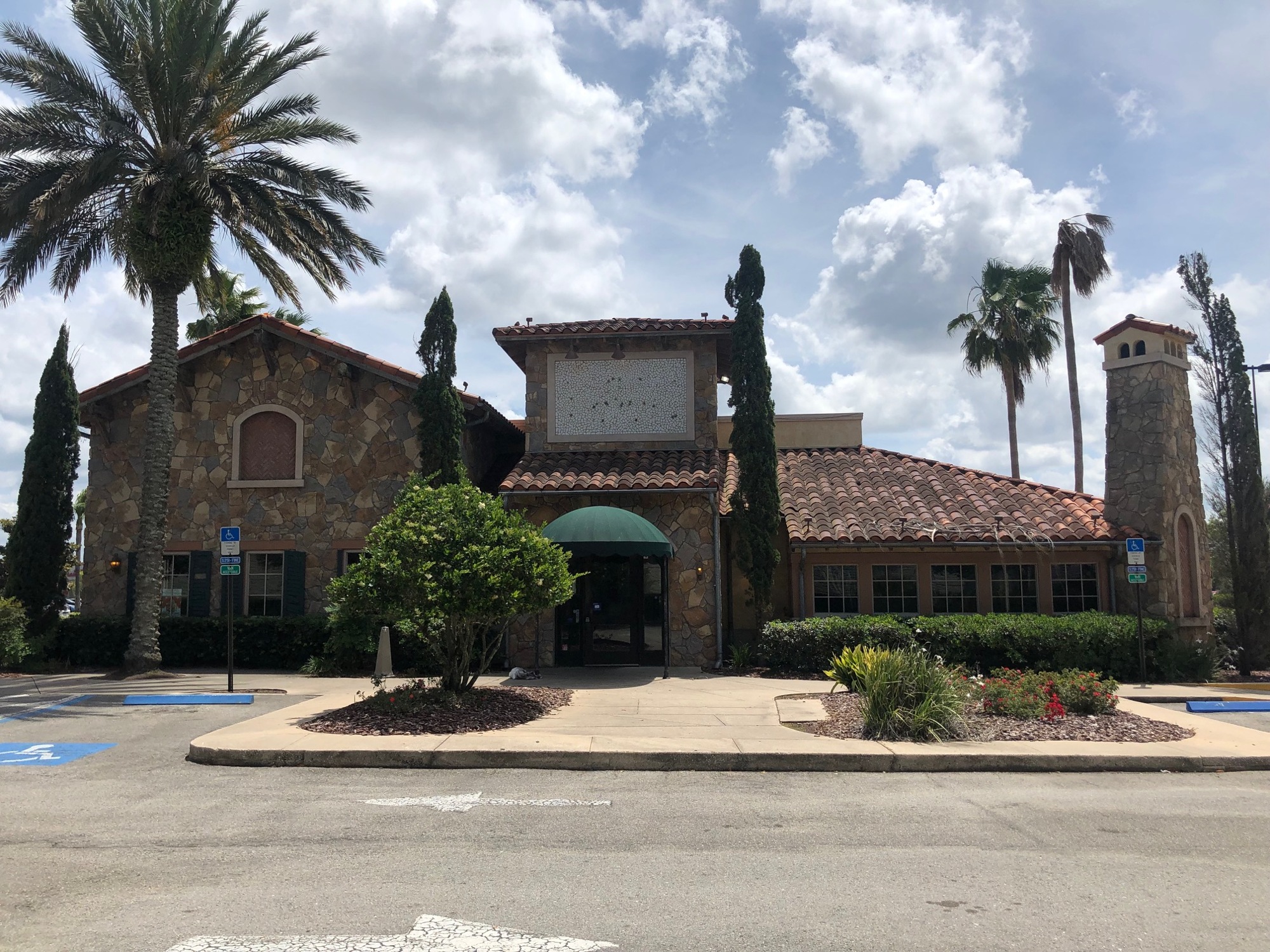 "Jacksonville is one of the best cities in Florida and it has the most population, so it should do at least average or better," he said.
Haidar expects to invest $2.5 million to $3 million to remodel the building. He was not sure of the seat count.
Twin Peaks describes its environment as "reminiscent of a comfortable cabin in the mountains. Even a first-time guest will feel the familiar warmth a lumberjack would expect walking into their local lodge."
Haidar said his franchise territory is Jacksonville, Tallahassee, Ocala and Gainesville. 
He said the area Twin Peaks are his first.
Haidar said he might open six or so locations over the next five to seven years, including perhaps three in Jacksonville.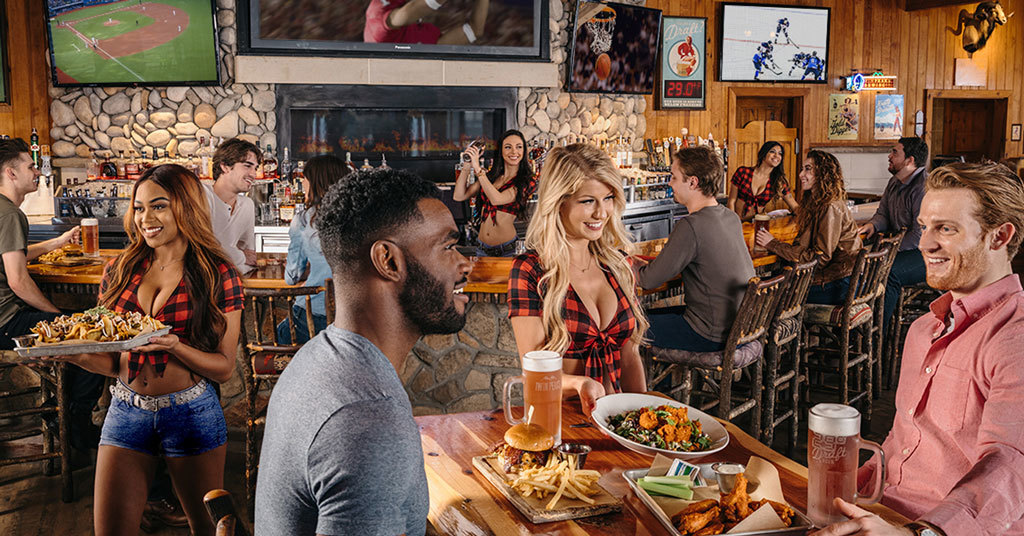 "I am in Jacksonville and I am looking for locations," Haidar said April 29.
Haidar registered Mohaidarfl LLC with the state Jan. 14 and lists 11892 Atlantic Blvd. as the principal address.
Restaurantnews.com reported May 6, 2021, that Twin Peaks CEO Joe Hummel announced the company executed an area development agreement with Moussa Haidar of Haidar Estates LLC to grow the brand and open lodges in Jacksonville and Tallahassee. 
Haidar Properties is based in Pharr, Texas, south of Corpus Christi near the Mexico border.
Twin Peaks operates 89 locations in the U.S. and Mexico, including nine in Florida. The closest to Jacksonville are three in the Orlando area.
Twin Peaks says it was founded in 2005 in the Dallas suburb of Lewisville.
Twin Peaks calls itself "the ultimate sports lodge featuring made-from-scratch food and the coldest beer in the business surrounded by scenic views and the latest in high-definition TVs."
It also promotes its staff.
"At every Twin Peaks, guests are immediately welcomed by a friendly and attractive Twin Peaks Girl and served up a menu made for MVPs."
The menu includes "its smashed and seared-to-order burgers to in-house smoked ribs and hand-breaded wings, guests can expect menu items capable of satisfying every appetite."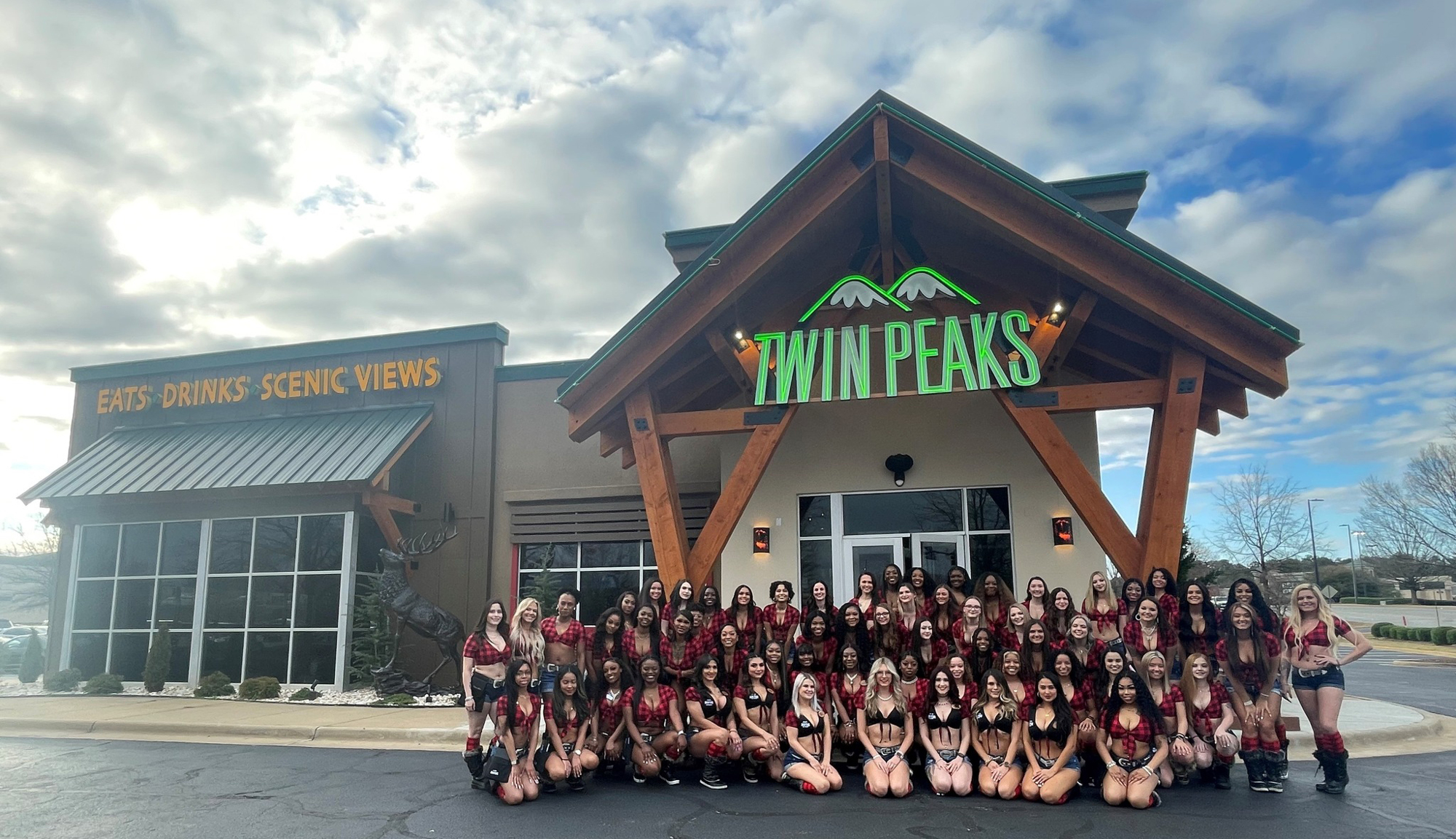 In the May 2021 release, Hummel said Twin Peaks has a strong central and south Florida presence.
"Moussa is a highly experienced operator who is well-known for his commitment to providing outstanding customer service and developing long-term loyalty from his satisfied guests. Twin Peaks is experiencing impressive growth right now, so there's no better time for Moussa to join our brand," Hummel said.
Haidar said in the announcement that he spoke with the Twin Peaks team in Dallas about its "plans to take the company to the next level."
"As a franchise veteran with 26 years of experience in the restaurant industry, I was ready to meet with the leadership team and am happy I was able to sign on," he said.
"I have known the Twin Peaks founder, Randy DeWitt, for many years and have been following the brand's journey. I have always enjoyed Twin Peaks and believed it was a great concept with its delicious scratch-made food, 29-degree beer and sports viewing atmosphere. I can't wait to help this best-in-class brand grow as we bring Twin Peaks to more of Florida."
Franchising.com reported in July 2021 that Twin Peaks earned the No. 110 spot in the annual Top 500, the 2021 report by Nation's Restaurant News that tracks the performance of chains.
In Restaurant Business magazine's 2021 Top 500 highest-grossing restaurant chains, the brand ranked fourth in the sports bar category and No. 121 overall. 
Twinpeaks.com says Twin Peaks is built upon five brand pillars: the Twin Peaks Girls, made-from-scratch food, 29-degree draft beer, sports on wall-to-wall TVs and the local lodge atmosphere. 
Twin Peaks said with a focus on quality, detail, execution and fun, it has "redefined the all-female wait staff sports bar category."
"This focus on quality and fun attracts the most talented and best-looking wait staff in casual dining. The Twin Peaks Girls are yet another unique quality that sets us apart from every other dining experience in the industry," it says.
Haidar said April 29 he had no concerns about staffing, including the Twin Peaks Girls. He said the location is near colleges, which include the University of North Florida and Florida State College at Jacksonville.
Twin Peaks reports that 90% of its restaurants are conversions of existing 6,000- to 8,000-square-foot free-standing casual dining restaurant locations along major freeways and retail corridors.
It says conversion costs generally are $1.4 million to $2.7 million while ground-up construction is $3.3 million to $3.6 million.