The city is reviewing civil engineering plans for the One Riverside apartments, whose riverfront address is shown as 25 Riverside Ave. in the Brooklyn area.
Atlanta-based TriBridge Residential, through TBR One Riverside Owner LLC, is the developer of the Downtown Northbank project on a site being cleared of the former Florida Times-Union campus.
Prosser Inc. of Jacksonville is the civil engineer.
The latest plans were submitted May 9. The first submission was March 1.
The first phase is 271 apartments.
Plans show: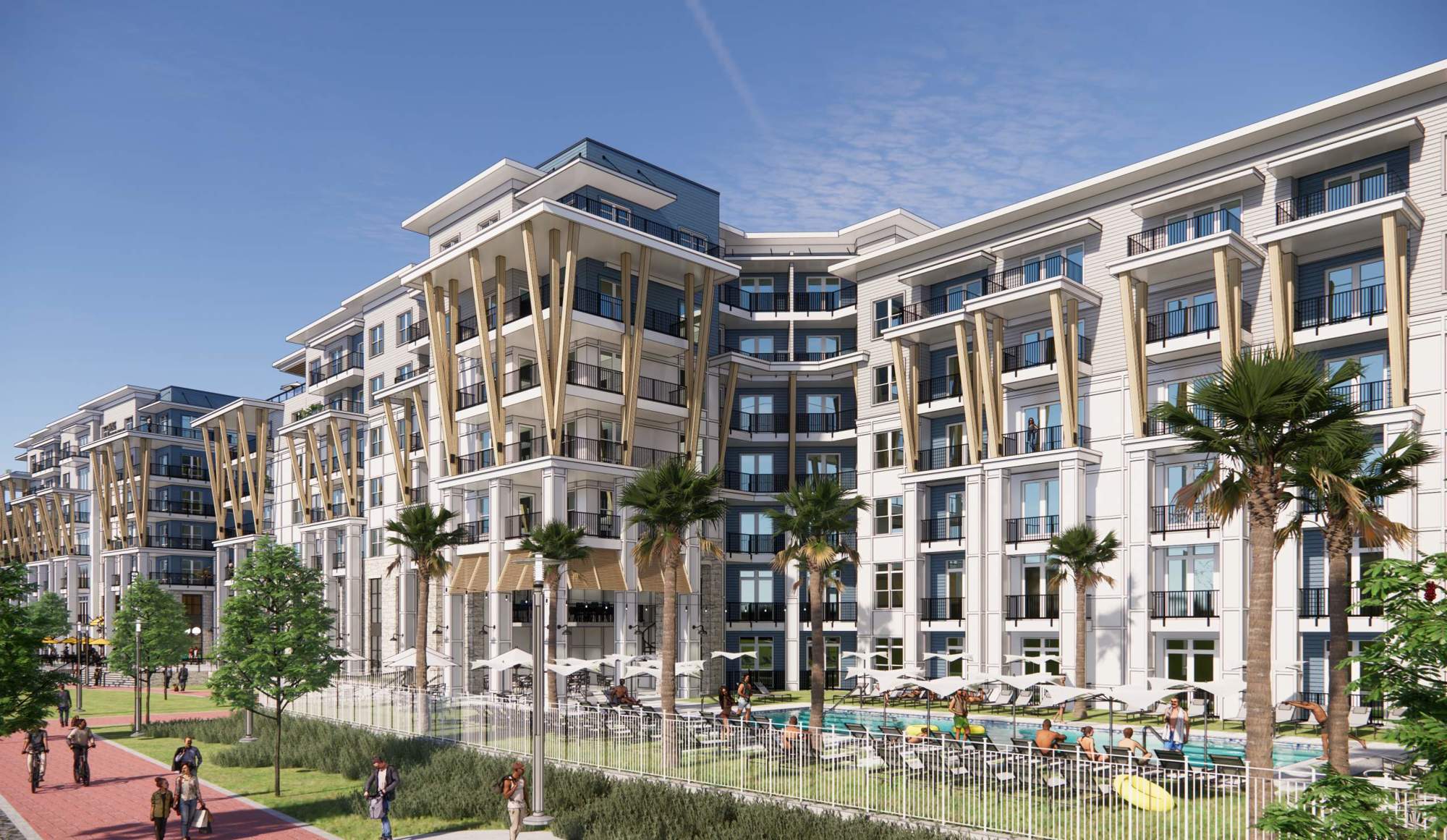 • Apartment Building 1000 at 175,984 square feet, comprising a 3,000-square-foot restaurant that includes an outdoor patio and 172,984 square feet of residential use.
• Apartment Building 2000 at 157,926 square feet, comprising 9,316 square feet of fitness and leasing space and 148,610 square feet of residential use. Plans show an amenity pool on the riverfront side of it.
• Building 3000, a 3,000-square-foot amenity building.
• An eight-level parking garage with 625 spaces.
The St. Johns River Water Management District also has been reviewing an application for TriBridge Residential's proposed first-phase 271-unit apartment project along with a 3,000-square-foot apartment amenity and a 130-seat restaurant and patio.
Plans show TriBridge Residential's two apartment buildings along the Riverwalk and St. Johns River.
TriBridge plans 125 more apartments in a second phase.
The One Riverside Jacksonville site is 18.84 acres. 
Fuqua Development of Atlanta bought the property Feb. 4 and sold some of the land to TriBridge for the apartments and to the city for a city park and restoration of McCoys Creek.
Fuqua announced April 29 that Whole Foods Market will anchor the retail development with a grocery store. There also will be more retail space.