North Signal Capital, a Stamford, Connecticut investor, bought 46.48 acres in North Jacksonville to develop the $38.5 million Imeson Commerce Center along Imeson Park Boulevard.
It plans to build a 422,136-square-foot office-warehouse. Property specifications show four spaces of 99,300 to 120,035 square feet of space.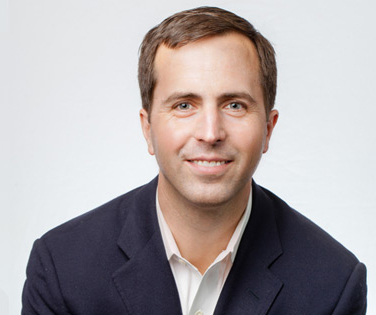 "A lot of what's happening in Jacksonville is driven by robust population growth and that will mean rooftops and households that have the need for industrial support," said North Signal Partner Peter Goulding.
He said the site, south along Imeson Park Boulevard, east of Interstate 95 and North Main Street, is well located relative to the JaxPort terminals, Jacksonville International Airport and the interstate system, specifically I-95.
He said the project would be delivered in August 2023. Evans General Contractors is the contractor.
Jacksonville industrial vacancy rates are below 4%, indicating that tenants quickly lease available space. 
To meet the need, several developers are planning warehouse developments in South, West and North Jacksonville.
North Signal is active in the Savannah, Georgia, and Charleston, South Carolina, markets. 
"Jacksonville is another Southeast port that offers basically a higher return on investment for tenants," Goulding said.
"Then can operate with a greater efficiency and a lower cost of doing business as opposed to the higher cost of doing business in places like northern New Jersey and New York and in Southern California," he said.
North Signal paid $3.86 million for the land March 30.
Through Imeson Property LLC, North Signal bought the site from Imeson Investments Inc. of Freeport, Bahamas. Vice President Wallace K Groves signed the deed.
Synovus Bank of Columbus, Georgia, issued a mortgage the same day to Imeson Property LLC  for $25 million.
The JLL real estate firm is representing the landlord. Senior Managing Director Luke Pope and Vice President Ross Crabtree lead the team.
A JLL brochure shows 216 parking spaces and 180 trailer spaces, and land for more.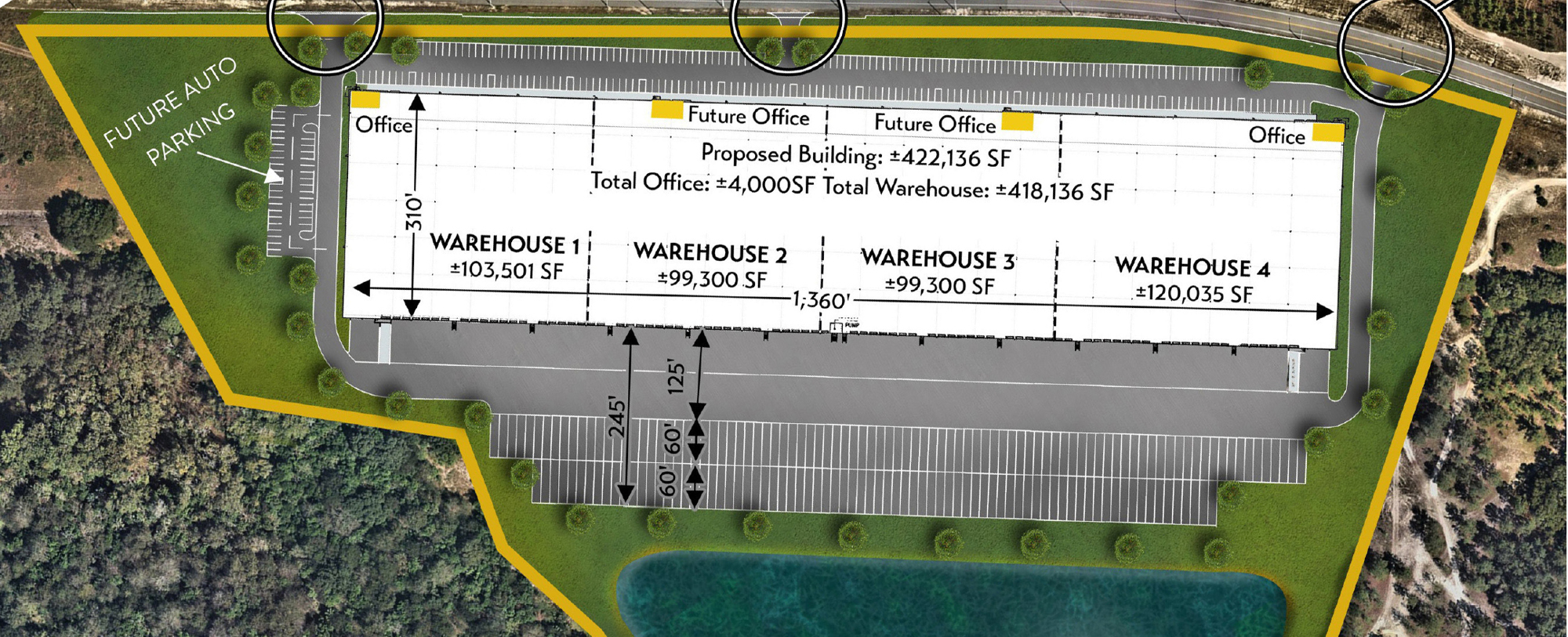 There are 84 dock doors and two drive-in doors.
The city and St. Johns River Water Management District have been reviewing plans for the property, initially called Groves Phase 2.
England-Thims & Miller Inc. is the civil engineer.
Imeson Investments has been selling pieces of its property in Imeson International Industrial Park, at northeast Zoo Parkway and Main Street.
Duval County property records show Imeson Investments owned about 248 acres bordered by Zoo Parkway, Gun Club Road, Busch Drive North and Imeson Park Boulevard. It wraps around a pond. 
A July 13, 2021, letter to the city from Wallace Kyle Groves said 46.48 acres was under contract to North Signal Capital.
Goulding and CJ Carey founded North Signal Capital. 
It is described as "a real estate investment and development firm that develops and acquires functional, flexible and strategically located distribution and manufacturing facilities in the Southeastern US."
North Signal Capital LLC says at northsignalcapital.com that it has offices in Stamford and Charleston.
"North Signal seeks to maximize risk-adjusted returns by employing a value-based approach to real estate investing. North Signal targets investments supported by long term secular trends," it says.
Goulding said its business model is to build multitenant long-term reusable buildings, although it can lease to single large tenants.
"We are more aimed at the 100,000-square-foot tenant," he said.
"We just think those kinds of tenants are not the focus for many of the larger national developers," he said, who prefer to build 1 million-square-foot projects for large tenants like Amazon and The Home Depot.
"We think we are operating in an area that isn't as much of a focus for others," he said.
Goulding said the market is underserved for tenants needing 30,000 to 150,000 square feet.
He said North Signal has found that e-commerce is taking a larger share of the retail market.
The research site Digitalcommerce360.com reported in March that a decade ago, e-commerce accounted for 8% of total retail purchases. Online sales now represent nearly 20% of spending through all channels.
Goulding said that could reach 30% in the next 10 years.
He said population growth means more households need goods that must be brought into the market. 
Retailers and wholesalers lease warehouse space to distribute it.
Goulding said that with projected population growth and a secular shift to e-commerce, the warehouse shortage is expected for at least several years.
JLL's Pope and Crabtree also represent Merritt Properties, which paid $1.9 million to buy 24 acres on Nov. 17, 2021, from Imeson Investments Inc.
The Baltimore-based developer, which has opened a Jacksonville office, plans to develop Imeson Landing Business Park, a flex/light industrial business community at northeast Imeson Park Boulevard and Zoo Parkway.
The five buildings range from 39,000 to almost 69,000 square feet, totaling 266,200 square feet. Delivery is expected in the third quarter.
Leases can start as low as 3,000 square feet.
Arco Design/Build is the contractor for developer Merritt Properties of Baltimore. England-Thims & Miller is the civil engineer.
Imeson Investments' mailing address is in Coral Gables, while the deed shows its address in Freeport, Bahamas.