Huey Magoo's announced May 23 its newest franchise store opened at 10560 Old St. Augustine Road, north of Hartley Road in the Mandarin area of Jacksonville.
President and CEO Andy Howard said it is the 25th restaurant opening within the Orlando-based system that spans five states.
More than 225 franchises have been sold in nine states.
The 2,400-square-foot free-standing Jacksonville restaurant has dine-in, takeout and delivery through third-party delivery services Uber Eats and DoorDash. 
It has indoor seating, an outdoor patio and a drive-thru.
It is open 11 a.m.-9 p.m. daily.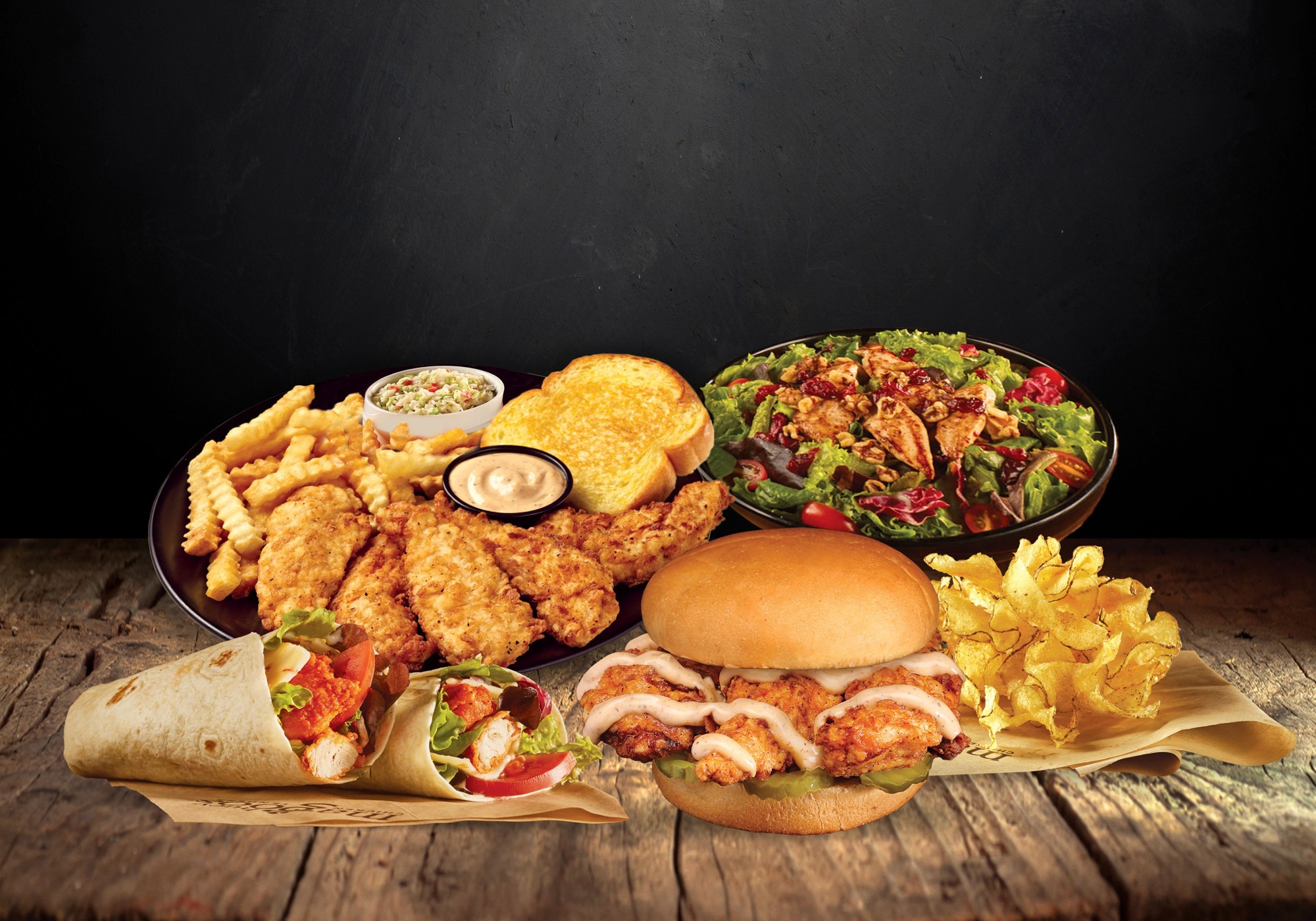 Howard said in the release it is the second of six Huey Magoo's stores to open in Duval County with franchisee Michael Phillips.
Phillips is a former multiunit franchisee with Little Caesars Pizza and Jersey Mike's Subs.
"I watched the Jacksonville space sit vacant for several years and always thought I could succeed here," Phillips said in the release.
"Here we are opening our second location in less than a year."
He opened the first in October in Jacksonville Beach.
Huey Magoo's sells its signature grilled, hand-breaded or "sauced" premium chicken tenders, salads, sandwiches and wraps.
Huey Magoo's was founded in 2004. It franchises throughout the Southeast in Central, South and North Florida; Tampa; Georgia; Mississippi; Tennessee; and soon in South Carolina, North Carolina, Ohio, Las Vegas and other locations.
Birdbox Ventures LLC, led by Michael Phillips, paid $915,000  for the almost 1-acre Old St. Augustine Road site, the location of a former bank.
Phillips said he would redevelop the 4,000-square-foot building for two tenants, comprising a 2,500-square-foot Huey Magoo's drive-thru unit and a 1,500-square-foot retail user. 
There also are plans by other franchise ownership for St. Johns County locations.