A manufacturer code-named Raptor Stone is considering setting up a facility on the designated megasite at Alliance Florida at Cecil Commerce Center in West Jacksonville.
The 410,000-square-foot facility is in review for city-owned property at southwest Interstate 10 and First Coast Expressway, according to a request for the availability of JEA services.
It would have 180 employees, according to the request.
Jacksonville-based Haskell, which provides architecture, engineering and construction services, is the applicant on behalf of the project. The contact has not responded to a call or email for comment.
The city responded to a Nov. 15 public records request for applications, documents, emails and correspondence related to the project.
"Any responsive documents are confidential and exempt from disclosure pursuant to Section 288.075, Florida Statutes," the city's Public Affairs email said Nov. 16.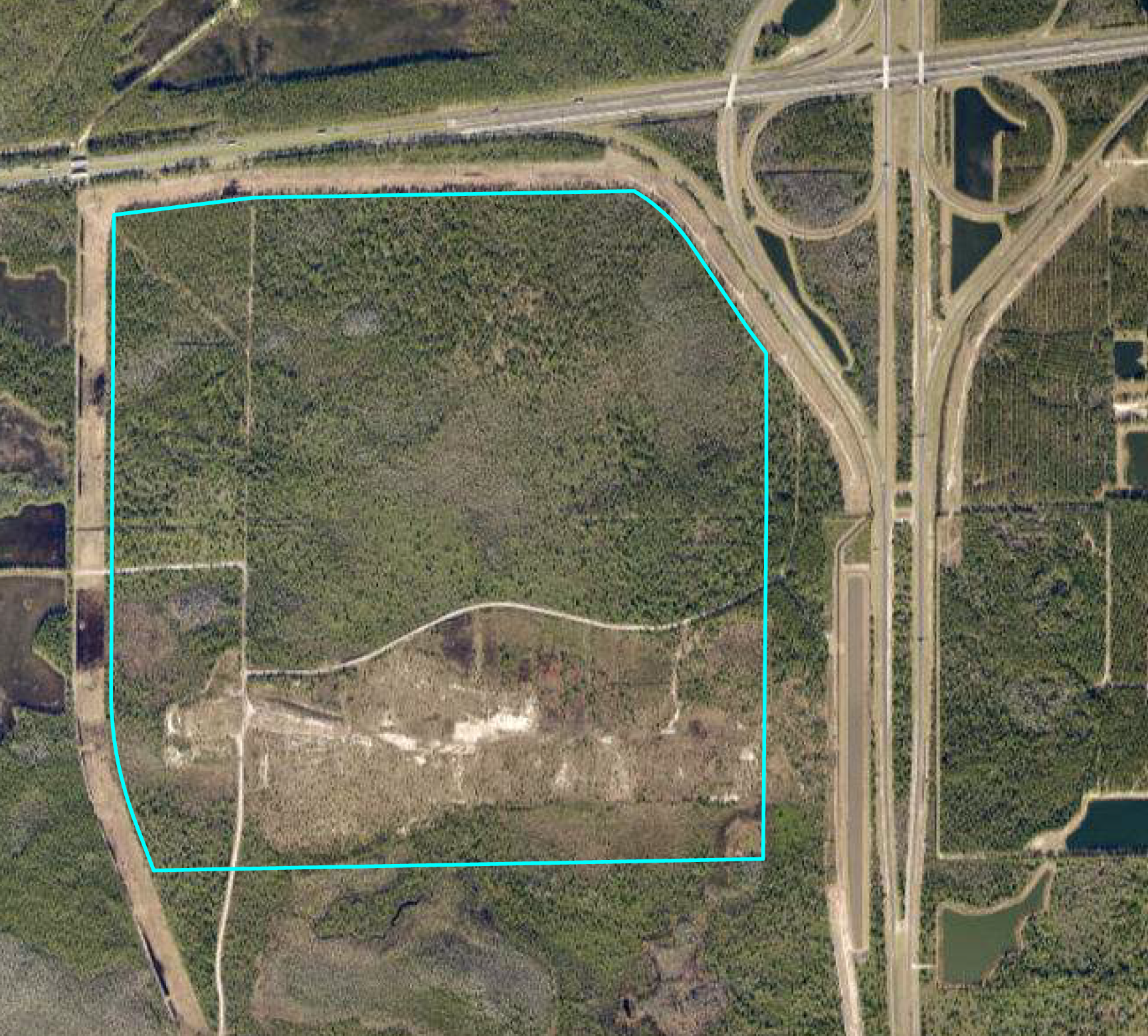 The statute details exemptions to the state Sunshine Law for public economic development agencies and officials.
Raptor Stone requests the availability of chilled water, electric, reclaim, sewer and water services from the municipal power company. The request was dated Nov. 7.
JEA provided the availability letter Nov. 8 explaining its connections for those services and outlining the next development steps for service.
The site is on land designated a megasite at Alliance Florida at Cecil Commerce Center whose master developer is Dallas-based Hillwood.
While the megasite is shown as almost 750 acres, the map included with the application shows 570.5 acres for the project.
However, projects of the size described for Raptor Stone typically need substantially less acreage than that.
The application does not describe or identify the identity of Raptor Stone or indicate what it would produce.
Hillwood contracted with the city to develop 4,474 acres as an industrial and business park in the 17,000-acre former naval air station in West Jacksonville. 
Hillwood has developed several large industrial projects, including 1 million-square-foot fulfillment centers for Amazon.com and Wayfair.
Other companies include GE Oil & Gas, Saft, Bridgestone, FedEx Ground, Industry West, JinkoSolar and another Amazon facility.
Raptor Stone is smaller than the GE Oil & Gas factory, which makes valves and controls. 
That 510,000-square-foot plant opened in 2015 on 40 acres. The city and state agreed to $15.4 million in incentives for the project, and GE Oil & Gas agreed to hire 500 people.
Raptor Stone is larger than the 283,652-square-foot JinkoSolar solar panel factory that opened in late 2018, but which has 280 employees. 
Jinko agreed to a 200-job threshold when it was awarded $4.2 million in a grant and tax refunds in March 2018 by the city and state for the $50.5 million facility.
In 2006, site selection consultants McCallum Sweeney announced the certification of a site at Cecil Commerce Center as an official "Megasite," considered a large industrial property qualified to support a major automotive manufacturing facility or similar activity. 
The site is in the northernmost portion of Cecil Commerce Center adjacent to I-10 and CSX rail. 
It said the designation sets the stage for the attraction of a large industrial user who will add high-paying job opportunities and significant private capital investment in the community.