Jacksonville-based kasper architects + associates announced April 6 it is designing the new Southeast Toyota Distributors LLC vehicle processing facility at Blount Island. 
JE Dunn Construction will serve as construction manager along with the kasper architects team. 
A news release from the regional architecture and interior design firm said Southeast Toyota Distributors announced in April 2022 that it would stay in the Jacksonville area for another 40 years at its new location at the Jacksonville Port Authority Blount Island Marine Terminal.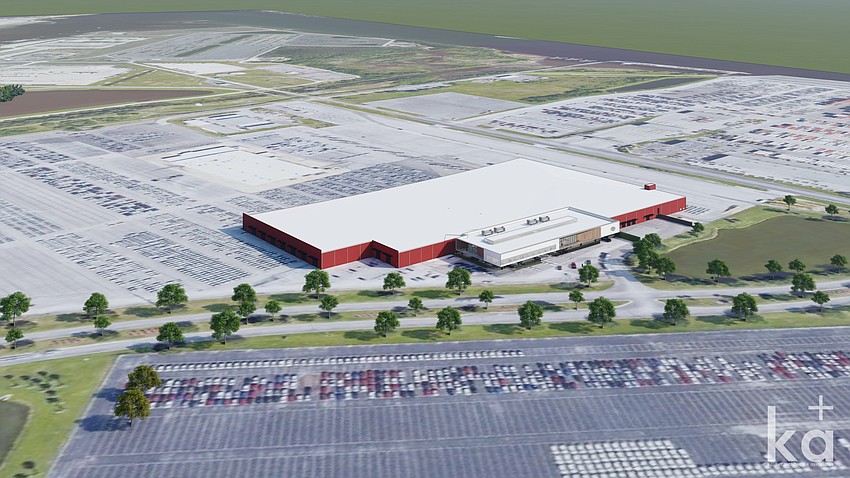 It said Southeast Toyota Distributors signed a 25-year lease with the option to extend it an additional 15 years. 
The site is accessible to the international shipping port and nationally connected railroad system, "acknowledging Jacksonville's reputation as a logistics hub."
Kasper said Southeast Toyota Distributors intends for the move to provide nearly 1,000 jobs.
The 88-acre parcel will include seven proposed buildings totaling more than 380,000 square feet serving as an office space and vehicle processing facility. 
Construction is estimated to be completed in early 2025. 
The facility will include:
• 272,000 square feet of floor space for vehicle processing with the capacity to process about 4,000 vehicles per week.
• 30,000 square feet of raised office/amenity space providing a 180-degree view of the vehicle processing area.
• 25,000 square feet of associate amenity space including a fitness center, cafeteria and outdoor space.
The facility is designed with working space for about 300 employees, according to kasper.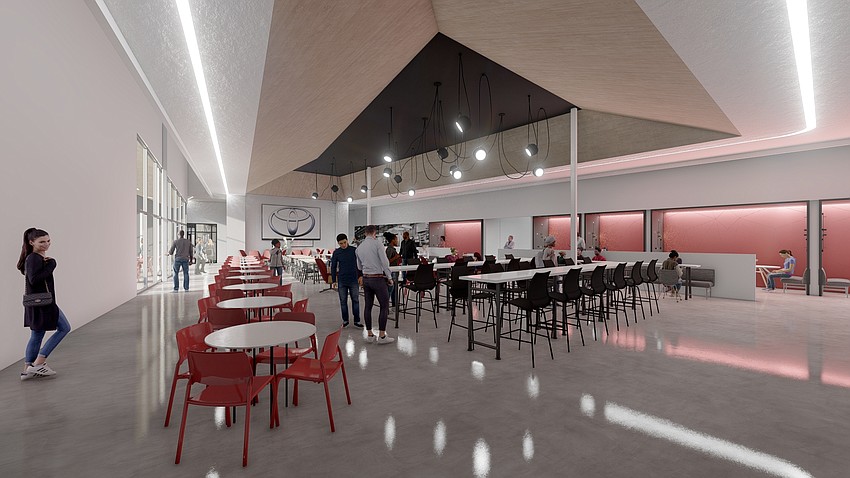 Kasper architects has two design studios in Jacksonville and in Raleigh, North Carolina, to service the Southeast region. 
Southeast Toyota Distributors said in April 2022 it would move its auto processing operations from JaxPort's Talleyrand Marine Terminal into a new $36 million facility at Blount Island Marine Terminal, about half of which will be paid for by taxpayers.
The Jacksonville Port Authority board voted 7-0 on April 25, 2022, to approve a 25-year lease that includes three five-year renewal options with the Toyota distributor's parent company, Deerfield Beach-based JM Family Enterprises Inc.
The JaxPort board also approved a Public Transportation Grant Agreement with the Florida Department of Transportation for $16.5 million that will fund nearly half the project.
JaxPort officials say the lease agreement and facility upgrades are valued at $210 million over 40 years.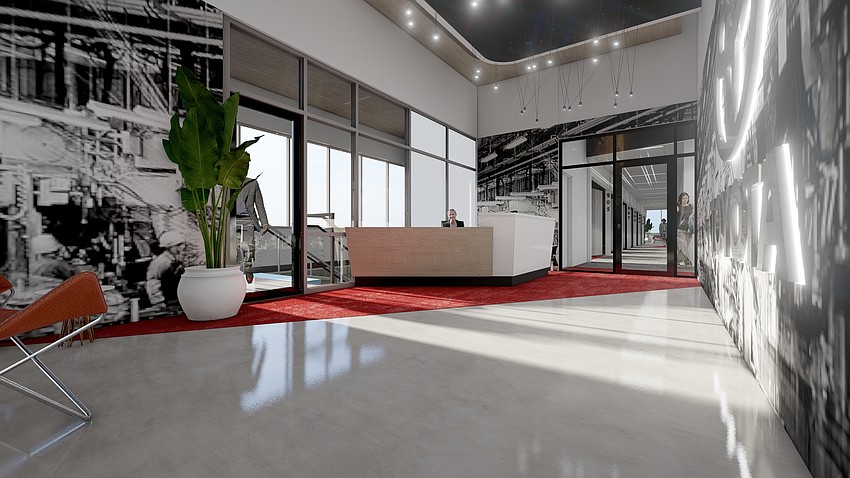 The company signed its existing lease with JaxPort in 2002. It was a 15-year agreement with a 10-year renewal option, according to board documents.
At the 88-acre Blount Island site, Southeast Toyota plans to build two processing buildings and associated work areas. The new site is 13 acres larger than the 75-acre Talleyrand operation.
Southeast Toyota said it employs 800 people at JaxPort comprising processing, parts and distribution, and technical support and training jobs, according to a JaxPort news release.
The kasper architects release said Southeast Toyota Distributors has been operating at JaxPort since 1968 when Toyota approached Jim Moran about selling its imported cars. 
The release said Southeast Toyota dealers sell 20% of all Toyotas in the U.S. and the company is one of the top suppliers of vehicles, parts and accessories serving more than 175 independent Toyota dealerships across Florida, Georgia, Alabama, North Carolina and South Carolina with more than $670 million in parts and accessories sold annually.
Southeast Toyota has been expanding its Northeast Florida operations.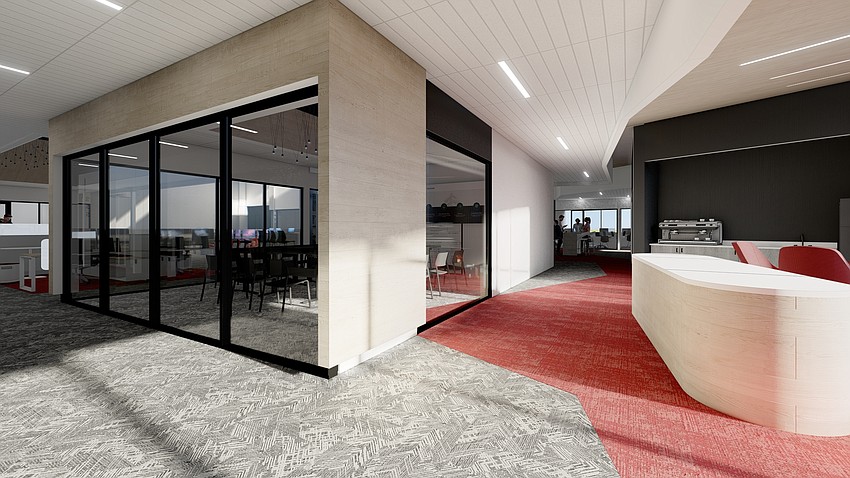 Developers of Florida Gateway Logistics Park in Westlake Industrial Park recently sold the 416,000-square-foot Building 3 and some additional expansion property March 8 to the neighboring Southeast Toyota Distributors for almost $39.5 million.
Westlake Industrial Park is along Pritchard Road, west of Interstate 295, in far west Jacksonville.
Southeast Toyota owns and operates a Toyota processing and distribution facility on 250 acres at 9985 Pritchard Road next to Florida Gateway Logistics Park.
The jmfamily.com site says JM Family Enterprises is a privately held, diversified company founded in 1968 by automotive pioneer Jim Moran when he partnered with Toyota Motor Sales to help expand the automaker's presence in the U.S. market. 
The site says Southeast Toyota Distributors is the world's largest independent distributor of Toyotas.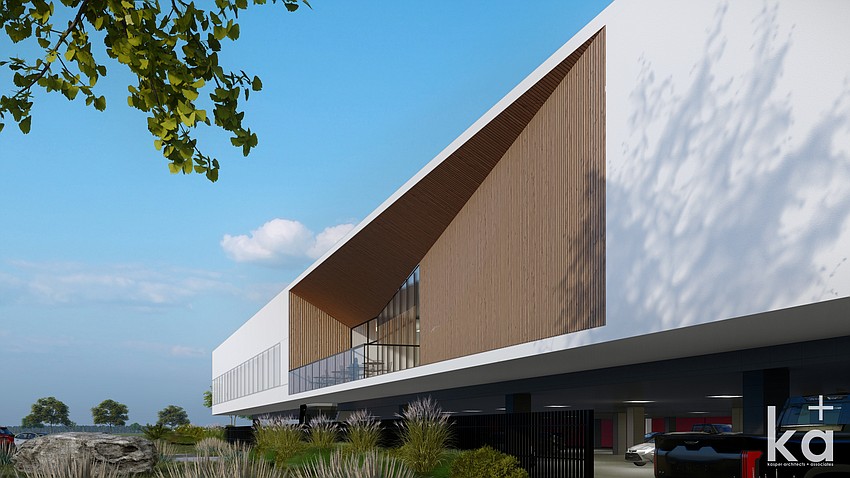 It says vehicles manufactured in North America and Japan are processed at the company's facilities in Jacksonville and in Commerce, Georgia. 
Southeast Toyota Distributors also supports dealers through regional sales and marketing, customer service, accessory development and sales, fleet sales, and transportation and logistics.
It says Southeast Toyota Distributors comprises:
• Port Processing at the Talleyrand Marine Terminal to prepare new vehicles delivered by ship or rail for distribution throughout the Southeast. Associates process vehicles for delivery and install accessories ordered by dealers such as leather seats, spoilers, roof racks, alloy wheels, entertainment systems, security systems and more.
• Westlake Processing, where Southeast Toyota Distributors opened the $53 million vehicle processing facility in 2002 on 250 acres in the Westlake Industrial Park and the additional adjacent 250 acres were purchased in 2005 for expansion. The all-rail facility processes vehicles and includes 12 buildings, 100 acres of pavement, equipment and a 50-car railhead. All of the operations performed at the port also are performed at Westlake.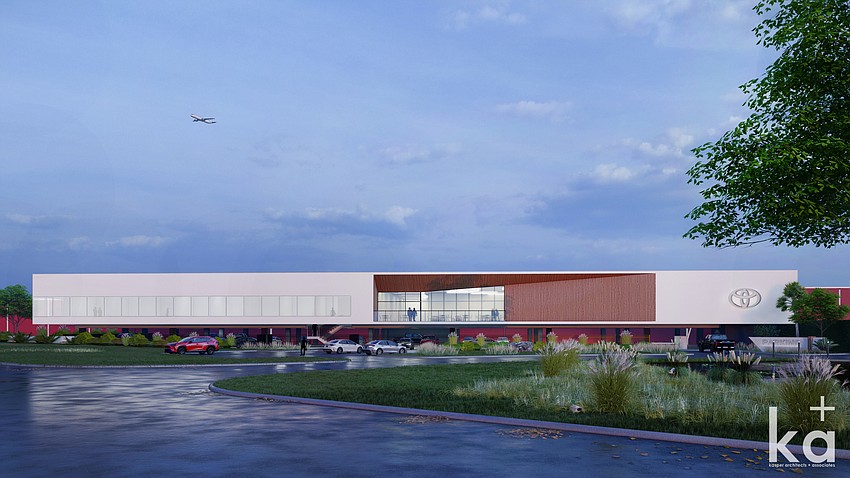 • Inland Processing in Commerce, Georgia, is a 350,000-square-foot facility that opened in 2020 to process vehicles for distribution primarily to dealers in Northern Alabama, the Carolinas and Northern Georgia. The 300-acre complex includes six buildings, 60 acres of pavement and four rail spurs. Inland Processing services are identical to those performed by Jacksonville's Port and Westlake facilities.
• Parts Supply and Distribution in Jacksonville. Inside a facility the size of eight football fields, parts needed by Toyota dealers are shipped same day, or referred to Toyota's automated network for air shipment direct to the dealer to maintain high levels of customer satisfaction. 
• Southeast Transportation Systems Inc. is an auto-transport company established in July 2000 to serve its dealers. In 2008, a 21,500-square-foot facility was built at Westlake to accommodate its growth and fleet maintenance requirements.
• Southeast Toyota Distributors' Technical Training Center opened in 2007 at the Westlake vehicle processing facility. The 33,000-square-foot center serves associates of the Toyota dealerships in the company's five-state region. At full capacity, it can provide 83,000 hours of training annually on topics such as advanced maintenance education, computerized diagnostic equipment and hybrid technology. In addition to training, it houses SET's Technical Services department, which provides diagnostic assistance and advice to Toyota dealership technicians.