Mayo Clinic in Florida continues the $432 million expansion it announced a year ago at its San Pablo Road campus in Jacksonville with the foundation for a new central utility plant.
The city issued a permit Feb. 1 for the foundation at $1 million as it reviews plans for the support building at a construction cost of $20 million.
Jacksonville-based Auld & White Constructors LLC is the foundation contractor.
The two-story, 41,000-square-foot central utility plant is on 3.18 acres at 14131 Kendall Hench Circle on the campus.
Prosser Inc. of Jacksonville is the civil engineer. Group 4 Design, also of Jacksonville, is the architect.
Plans refer to the central utility plant as Mayo CUP-C next to existing CUP-A and CUP-B.
Mayo Clinic announced Feb. 22, 2022, that it will start a $432 million expansion to add five floors on top of its eight-story hospital as well as add hospital support services and a central energy plant.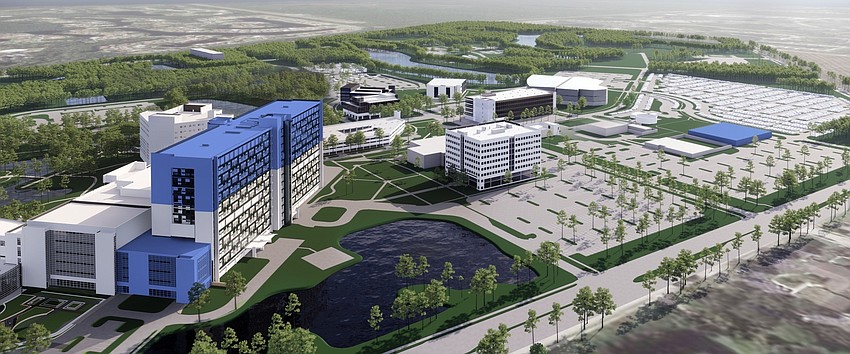 It said construction would be completed at the end of 2026.
The campus is at 4500 San Pablo Road, north of Butler Boulevard.
"The expansion of our hospital will enable Mayo Clinic to offer outstanding, high-quality care to more patients with serious and complex illnesses," said Dr. Kent Thielen, CEO of Mayo Clinic in Florida, in the news release of the announcement.
Mayo said increasing patient demand for complex care is driving the expansion.
The construction will include shelled space for growth.
Mayo Clinic opened the hospital in April 2008 with six floors and 214 beds. In 2012, Mayo added two floors and 90 beds.
When completed, the 13-floor, 1.4 million-square-foot hospital will have 428 patient beds.
Mayo said the maximum height can be 17 floors, indicating future additions.
The release said that in recent years, Mayo Clinic in Florida "has experienced unprecedented growth."
In December, Mayo Clinic applied for a permit to build the $106.6 million core and shell of its five-story patient tower expansion.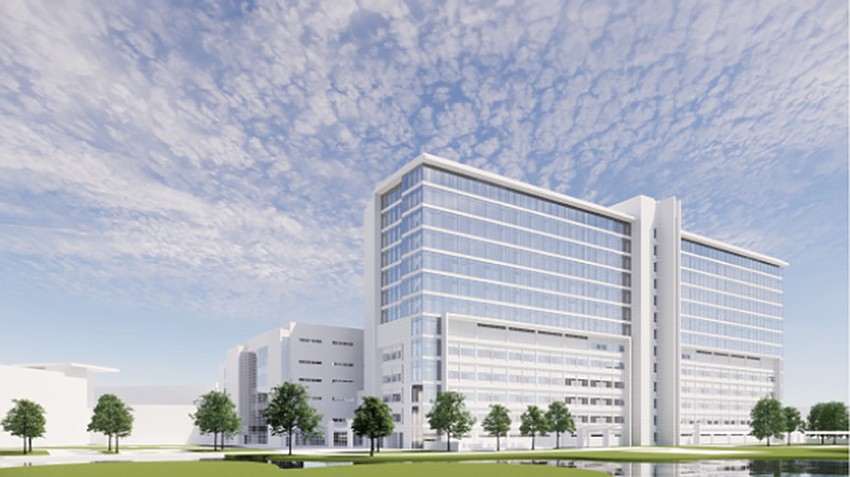 The Robins & Morton Group of Orlando is the contractor. Perkins & Will of Atlanta is the architect. Prosser is the civil engineer.
The project will add 250,000 square feet of tower space.
Construction documents say the five levels will comprise three for patient care units, one "shelled" story for future build-out and a floor for mechanical equipment.
Work will be completed in phases.
Mayo Clinic in Florida, which opened 37 years ago in South Jacksonville, also is adding a 210-acre North Campus to the San Pablo Road property.
That expands its 392-acre medical center property to 602 acres.
The additional land is along W.M. Davis Parkway, northwest of the Mayo Clinic Jacksonville Development of Regional Impact.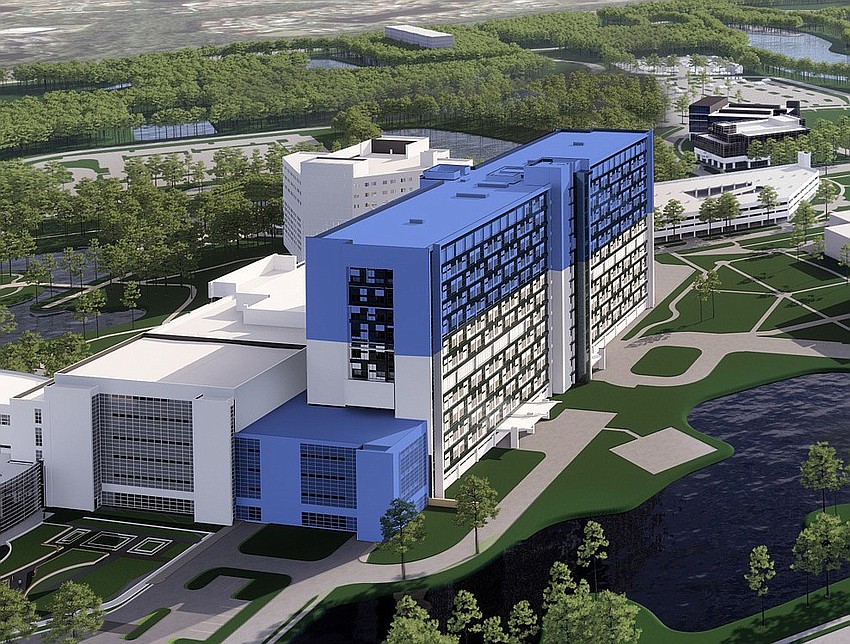 Mayo Clinic in Florida says that it has grown from a single five-story building to three main patient care buildings, a hospital, two research buildings and a collection of free-standing clinical care facilities, administrative buildings and support centers.
Mayo Clinic's campus in Florida started with 35 physicians and 145 support staff. Today, the campus has about 9,000 employees.
Mayo Clinic in Florida says it provides diagnosis, medical treatment, surgery and care for more than 168,000 patients annually in 40 specialty areas. 
It says that since 2016, it has invested more than $1 billion in major construction projects, more than doubling its space by 2026 with new facilities for patient care, biomedical research, education and technology. 
 Mayo Clinic will add more than 600,000 square feet of space for medical destinations, patient care, biomedical research and technology by 2025.