The city issued a permit Jan. 27 for initial work toward Feeding Northeast Florida's build-out of a warehouse it bought in late 2021 in Northwest Jacksonville.
Don Hardin Construction LLC is the contractor to install a floating slab with wire and heaters in it and install a cooler and freezer in an existing vacant building at a cost of $850,000. 
The property is at 5245 Old Kings Road near Interstate 10, 95 and 295 to reach the eight counties served.
The Jacksonville-based food bank serves Baker, Bradford, Clay, Duval, Flagler, Nassau, Putnam and St. Johns counties.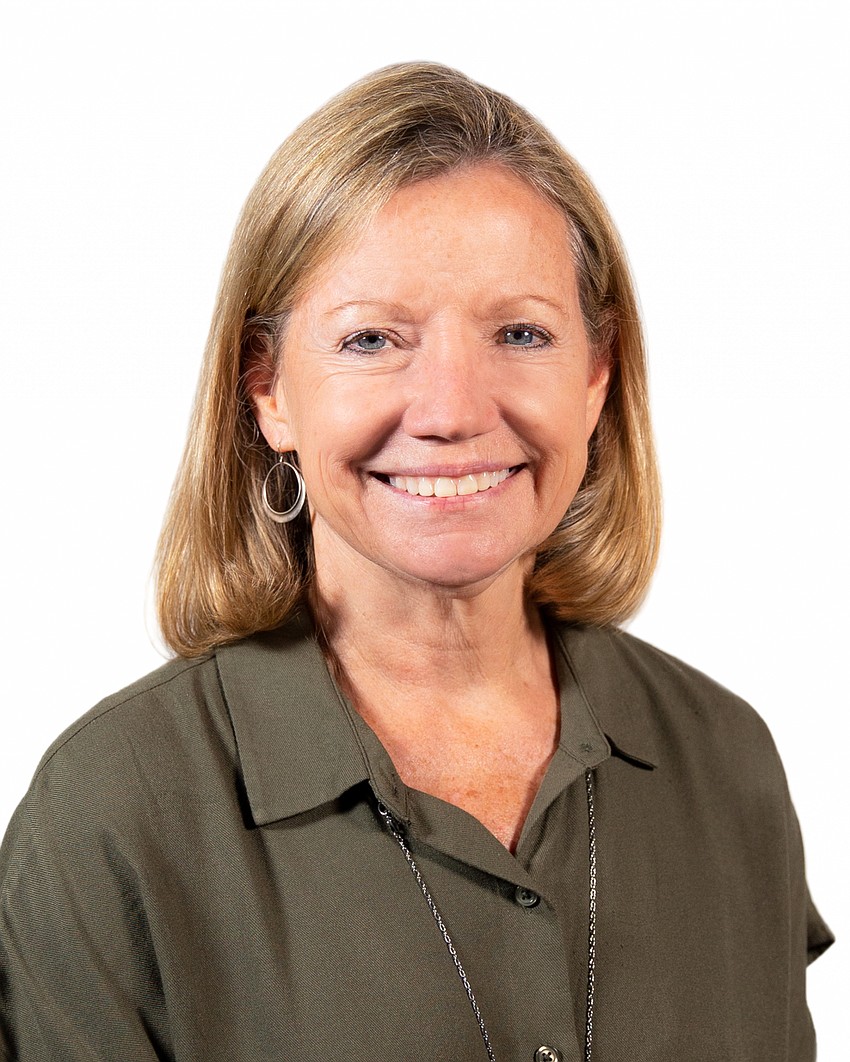 CEO Susan King said in December that Feeding Northeast Florida had been working all year on renovation plans and design and preparing for permitting.
She said the project will be an investment of $18 million to $20 million. 
Feeding Northeast Florida embarked on a $20 million capital campaign in spring 2022 that it calls a "comprehensive" campaign because it will support the building renovation costs, the sustainability elements and operational needs as well as help the agencies it serves, King said.
It says it serves 325 partnerships and programs such as food pantries, mobile pantries, health care clinics and meal programs.
The city is reviewing a permit application for The Conlan Co. of Jacksonville to renovate the building at an estimated cost of $9.02 million. Thomas Duke Architect is the architect. Codes-ABC Inc. is handling code compliance.
King expects construction will start in January with completion in October, barring delays
Feeding NE Florida Support Corp., based at 1116 Edgewood Ave., Units D/E, paid $3.47 million for the Old Kings Road warehouse property Dec. 21, 2021. 
It bought the property from Old Kings Road Partners LLC of Atlanta.
FCNMF 33 LLC, led by Florida Community Loan Fund Inc., of Orlando issued a $4.5 million mortgage.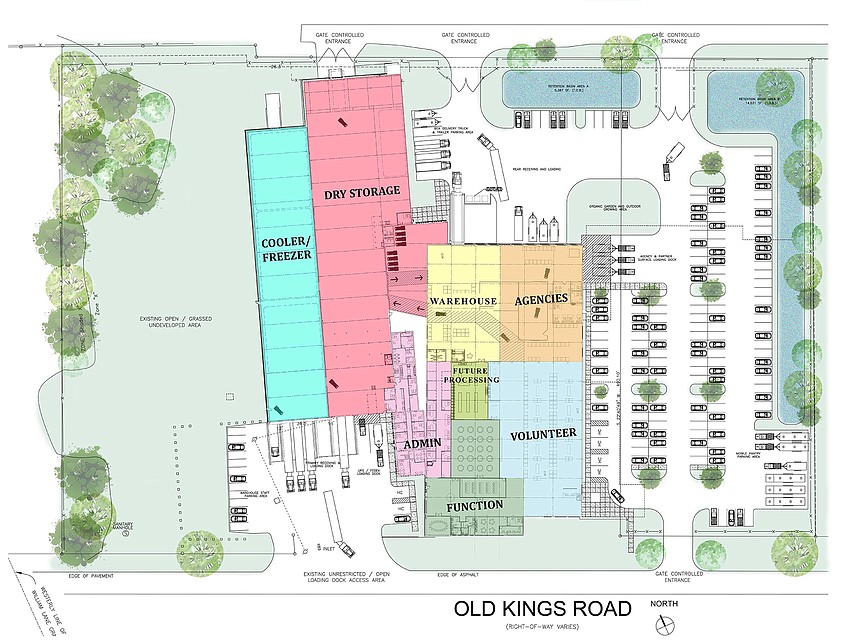 Property records show two light manufacturing buildings on 6.3 acres. It is the former Kinco Ltd. window factory
A 56,670-square-foot structure was built in 1956. A 65,820-square-foot building was developed in 1970.
The plans show a 103,427-square-foot building, including a 2,481-square-foot office space on the second floor. 
Plans show climate-controlled storage, dry storage, receiving and processing, a freezer, a cooler, volunteer and public sorting and processing, and more.
Notes say there will be an alteration of an existing 56,670-square-foot, two-story, mixed-use building. Work includes demolishing exterior adjacent structures, facade renovations and interior build-out.
There also are plans for event space and flex space.
"It will more than double our capacity for food storage and consolidate our organization back into one location," King said. 
Feedingnefl.org says almost 90,000 pounds of food leave the existing facility daily for distribution, resulting in 73,000 meals.
It says that in 2021, it distributed more than 26 million meals in the eight-county area.
King said the renovated location will separate operations from the volunteer and agency areas, provide a processing center so the nonprofit can repackage large quantities, and include event space and an educational center for the community and volunteers.
She said it allows for expansion.
The organization owns a 47,017-square-foot cold-storage warehouse built in 1961 at 1814 Industrial Blvd. and leases space in 1116 Edgewood Ave. N. 
Both properties are in Northwest Jacksonville, about 3 miles from the new site.