Total Wine Spirits Beer & More intends to expand in St. John's Town Center North into the space vacated by The Loop Pizza Grill.
Total Wine operates next door to the closed Loop, which did not renew its lease.
St. John's Town Center North is at 4413 Town Center Parkway.
The city is reviewing a permit application for the project, which will create a 26,132-square-foot store for Total Wine.
It leases 22,057 square feet of space and will add 4,075 square feet.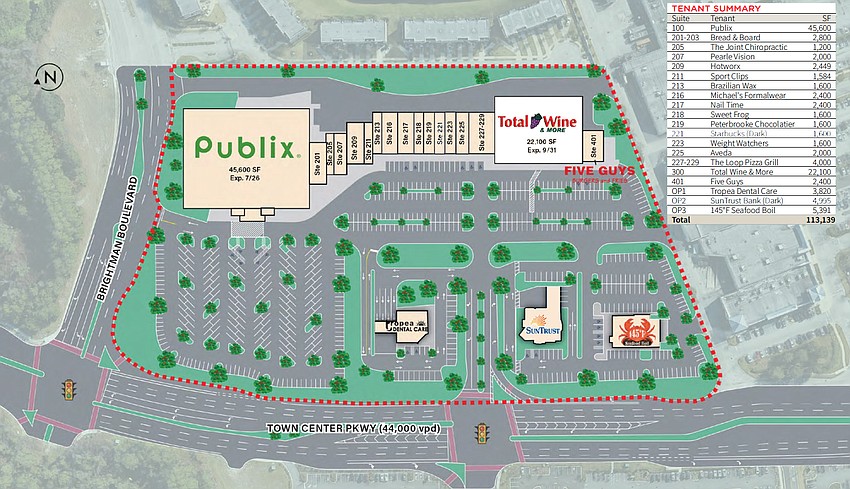 No contractor is specified for the estimated $235,000 project.
ADA Architects Inc. of Lakewood, Ohio, is the architect.
Total Wine & More is based in Bethesda, Maryland.
The store sells wine, spirits, beer, cigars and accessories.
It also offers samples and holds events.
Miami-based Core Investment Properties Fund paid $44 million for St. John's Town Center North in June 2021.
The Publix-anchored property sits on 14.19 acres and was built in 2007. 
It is about 113,000 square feet of retail space.